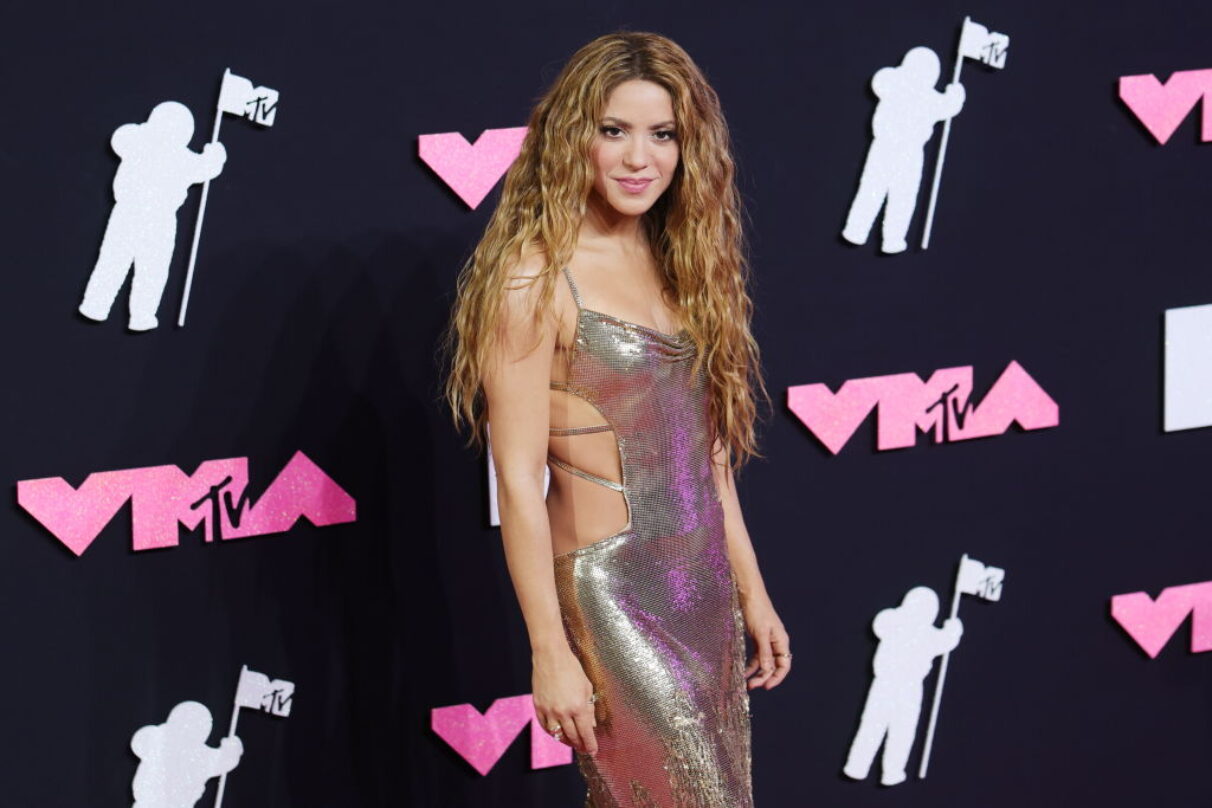 Shakira Announces New Song – Here's What We Know
Fresh off her triumphant performance at the 2023 MTV Video Music Awards, Shakira has an exciting announcement. Last night (Sept. 12), the Colombian pop icon revealed that she has a new song on the way.
This year, Shakira has been prolific with her music releases. She started 2023 with a bang when she dropped "BZRP Music Sessions, Vol. 53" with Argentine producer Bizarrap. Shakira later featured on Karol G's girl power anthem "TQG." She has since released a few singles of her own, including "Acróstico" and "Copa Vacía" featuring Manuel Turizo. Now, a new song will be coming very soon.
Shakira revealed the news about her new song in an interview with Entertainment Tonight. While backstage at the MTV VMAs, she talked briefly about what to expect from her upcoming song "El Jefe." "I'm not the boss in this song, but wait and see," Shakira said. 
Shakira also announced that "El Jefe" will be released on Friday, Sept. 20. Could she be releasing a Spanish-language cover of Diana Ross' 1979 hit "The Boss"? In a few days, we'll find out.
Shakira made history at the MTV VMAs when she was honored with the Video Vanguard Award. She became the first artist from Latin America to receive that special award. Shakira also performed a 10-minute medley of her greatest hits, including "Whenever, Wherever," "Hips Don't Lie," and "BZRP Music Sessions, Vol. 53." 
In the audience, Taylor Swift could be seen dancing along to her performance. Shakira responded to the moment in her Instagram stories. "To see Taylor enjoying it so much is a real treat!" Shakira wrote. "Big fan!!!"
Shakira won a second VMA last night alongside Karol G. They took home Best Collaboration for the "TQG" music video. During her medley performance, Shakira performed that song by herself. Karol G later hit the stage and performed "Oki Doki" and the "Tá OK" remix.