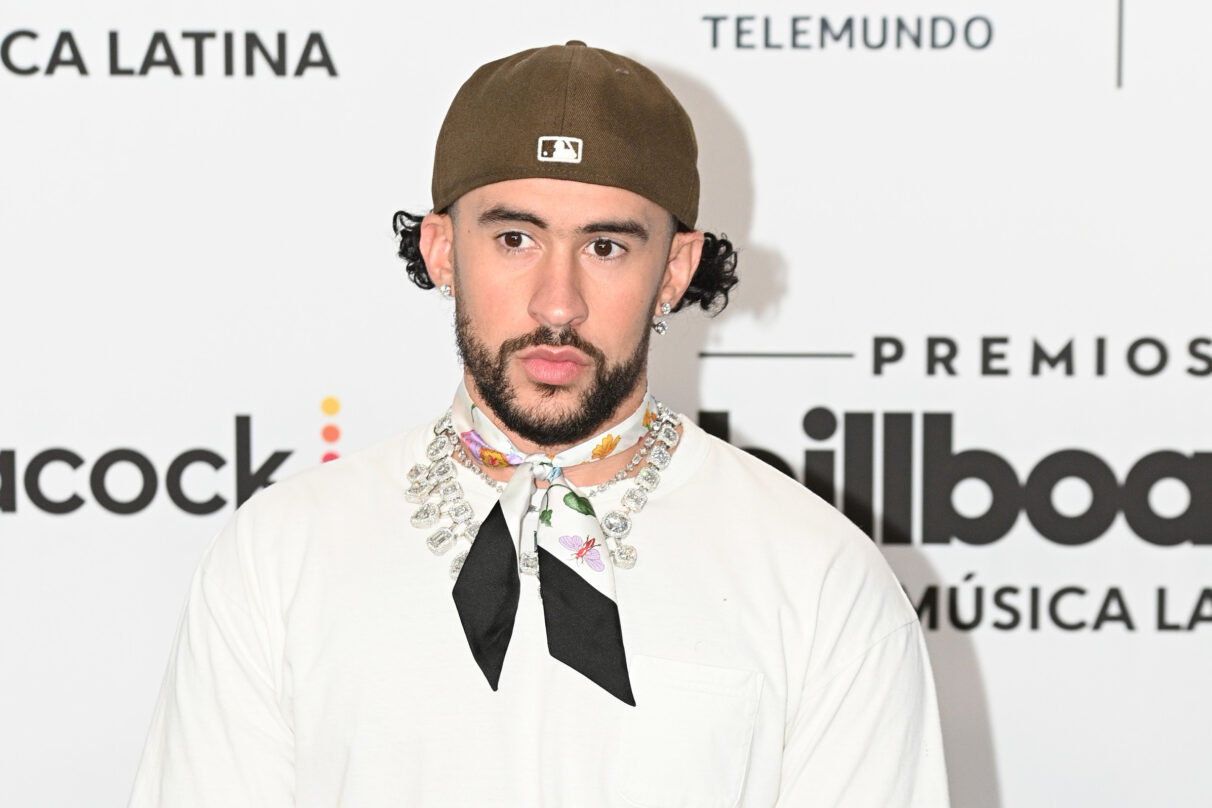 Bad Bunny Tickets Are on Sale – & Fans Can't Believe the Prices
The ticket prices for Bad Bunny's upcoming shows are finally rolling out! On Oct. 25, general registration tickets became available for fans to purchase depending on their time slots. However, there's already a lot of chatter based on the high ticket prices.
On Oct. 19, the Puerto Rican icon surprised fans with his upcoming 31-city Most Wanted Tour dates for 2024. Fans were able to register for their selected tour date through Ticketmaster, an initiative they're using to "help block bots and scalpers" and "reduce resales." The registration didn't guarantee access to the ticket sale, though – it randomly selected fans and put others on a waitlist.
Those who received unique codes are now able to purchase tickets starting at their given timeslot. Some online users reported their time slots being at 11 a.m. local time, while others received a code for later times, such as 1 p.m. local time. Ticket prices were reported to cost between $190 to $1,360. For example, when Remezcla's social media editor searched for tickets at New York's Barclays Center, the venue's higher 200-section fluctuated from about $199.75 to $251.75. A ticket at the 100 section was priced at $533.70, and the "Nadie" standing room general admission was priced at $1,111.75 (before taxes).
Some social media users are upset about these high ticket prices – specifically the cost of nosebleed seats. One social media user even called for a boycott: "If none of us buy these bad bunny tickets they'll be cheaper, cause $300 for nosebleed is wild #MostWantedTour." Another online user said: "got 'selected to participate' in the general ticket sale for bad bunny only to see seats in the last row of the nosebleeds going for $300 each………… can't believe I'll never go to another concert again."
Other fans are upset at the ticket prices in general. "Bad bunny is so disrespectful for these ticket prices. $300+ for NOSEBLEED seats and $1000 for floor?! Is this man serious?! #BadBunny #MostWantedTour," they wrote.
However, some fans are still ride or die for Benito. "those bad bunny ticket prices were fkn crazyyy but i just secured the bag 🥲🥲🥲," a social media user said. Another social media user commented: "why would the bad bunny tickets EVER be that expensive (i still got seats lmaoo but STILL)."
Tickets are now available via General Registration, based on the unique code and local time slot received. There will be no general sale, and it's unclear if those who were waitlisted will get a chance to participate at a future sale.