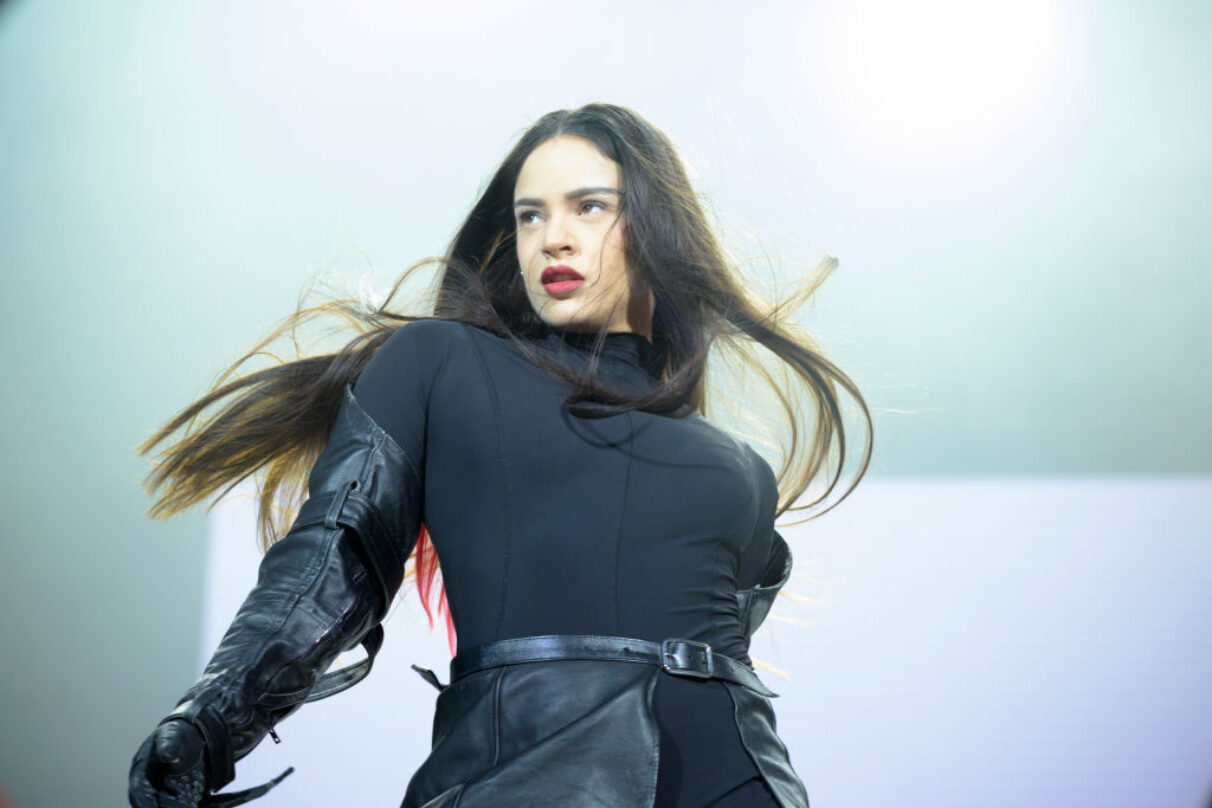 Rosalía is Collaborating With Björk – Here's What We Know
Rosalía has a new collaboration with Björk on the way. In an interview published today (Oct. 16), the Icelandic pop icon revealed more details about their highly-anticipated collaboration.
Last week, Björk first announced the news about her song with Rosalía. Proceeds will benefit the community of Seyðisfjörður, where people are protesting against industrial fish farming and its adverse effects on the local wildlife. Björk is especially concerned about the treatment of the fish, which she says are near extinction.
"The majority of the nation already agrees with us, so this protest is about putting the will of the people into our rule systems," Björk said in a statement. "We would like to donate sales of the song to help with their legal fees and hopefully it can be an exemplary case for others."
In an interview with the Icelandic newspaper Guardian Seascape, Björk revealed more details about her upcoming collaboration with Rosalía. She first recorded the song about 20 years ago and rediscovered it back in March. At the time, Björk was embracing dancehall music, so she thought of Rosalía when updating their song "Oral" into a reggaeton track.
"Dancehall is the grandmother of reggaeton," Björk said. "When I heard it, I thought, 'Rosalía had a lot of reggaeton on her album. I know she really cares and wants to act.' I think she was excited about it because she wants to do something about the environment."
Björk refers to Rosalía's last album, Motomami, which featured reggaeton influences in songs like "Saoko." She added that Rosalía is also concerned about the industrial farm fishing disasters in Argentina and Chile.
The "Human Behavior" singer hasn't announced a release date yet for "Oral," but it will reportedly drop later this month. She released a preview of it where she and Rosalía repeatedly sing: "Is that the right thing to do? I just don't know."