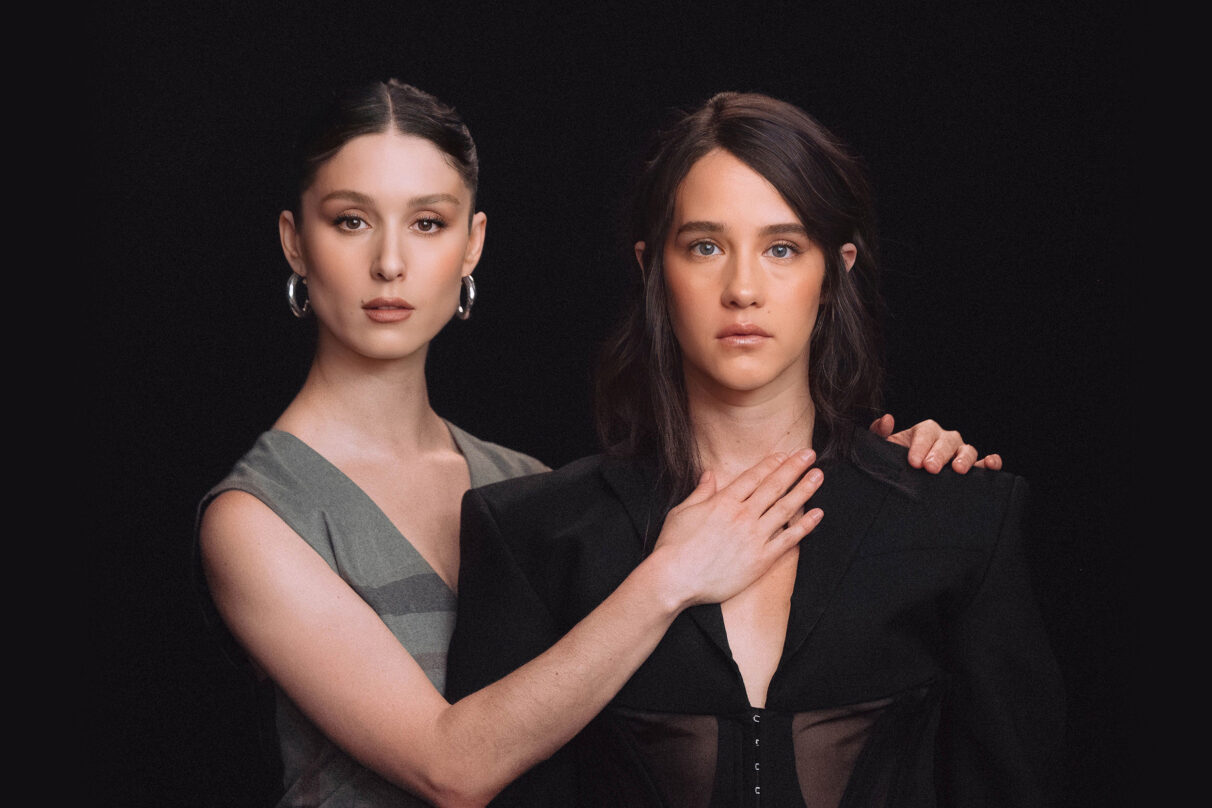 PREMIERE: Francisca Valenzuela & Ximena Sariñana Got No Tears Left To Cry In 'Nada Para Ti'
In the throes of Hot Cry Summer, Chilean pop powerhouse Francisca Valenzuela has released a brand new single titled "Nada Para Ti," unspooling the painful, messy transition out of a long-term relationship. Premiering today on Remezcla, the video for "Nada Para Ti" also features Mexican pop luminary Ximena Sariñana, who provides vocal and emotional support that underscores the crucial role of friendship during times of grief.
The song is the second teaser from her upcoming album Adentro, following previous tearjerker "¿Dónde Se Llora Cuando Se Llora?" with Valenzuela leading fans through an internal search for peace and acceptance on the other side of heartbreak. "Throughout the years, we've kept each other company, both professionally and personally," says Valenzuela via email, reminiscing on her tight friendship with Sariñana dating back to 2008 when they each released breakthrough albums, Muérdete La Lengua and Mediocre.
"Nada Para Ti" is their second collaboration after Valenzuela popped up on Sariñana's 2019 LP ¿Dónde Bailarán Las Niñas for the reggaeton-tinged single "Pueblo Abandonado." "Ximena has been there as I've grown as an artist; across relationships and even countries. 'Nada Para Ti' is about that particularly difficult moment in a relationship when you say, 'I just can't be here anymore,' and, as a friend, she's witnessed this whole process. I just felt that such an intimate song could only be complimented by a friend I admire so much," she adds.
The music video for this latest collab was directed by Valenzuela, who prioritized tight shots that enhance the song's piercing message in hopes of connecting with listeners on an even more profound level. Echoes of classic soul-bearers from Sinead O'Connor and Alanis Morissette ring through the clip as hugs and harmonies reassure an aching Valenzuela that she mustn't go through this breakup alone. "Hoy decido ser feliz siendo solo extraños" ("Today I decide to be happy only as strangers"), they sing poignantly – a burning reminder that hope springs eternal.
Valenzuela's new album Adentro is slated for release on Aug. 18, and themes of fear, loneliness, and resilience burn at the heart of the project. The record contrasts sharply with her last, Vida Tan Bonita (2022), which was stacked with effervescent songs that radiated joy and hope. This particular era in Valenzuela's career has unfolded like two sides of the same coin, which she has grown to accept simply as part of living.
"I always write from a direct, confessional, lived experience," she reflects. "I write and sing because I have to. It's a way to survive; to face and overcome hardships in life. Vida Tan Bonita was full of hope, love letters, and an intention to find beauty in conflict. That album asked what happens if we choose to live with more love. On the other hand, Adentro deals with a separation and the questions that emerge from that transition. Who are you after that break? How do you process the euphoria of that aftermath? So much of this is listening to your inside voice instead of surrendering to outside noise."
Following the release of Adentro, Valenzuela is embarking on a fall tour through Mexico, planned to culminate in a major show at Mexico City's Teatro Blackberry. This is another milestone in an already storied career that has seen the Chilena take the stage at Vive Latino, Primavera Sound, and Lollapalooza, as well as the 2016 launch of her feminist music festival Ruidosa and even her own label Frantastic. 
Check out the premiere of "Nada Para Ti" below.