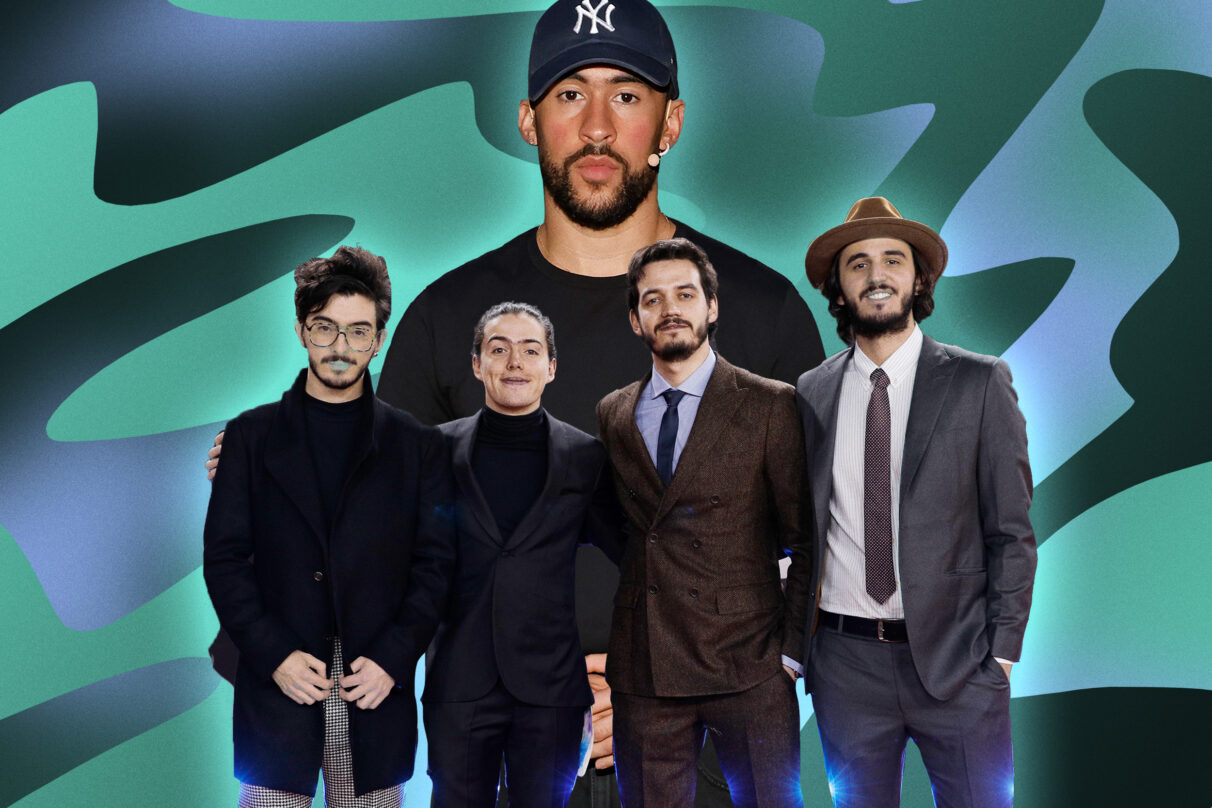 Here Are All the Tours You Can't Miss in 2024
Undoubtedly, 2023 was a huge year for Latine artists and their tours. But just when you think you've attended the concert of a lifetime, another amazing tour is announced. And as music lovers, we're more than ready to see — and share — what's the next hottest tour for 2024.  
With new albums come supporting tours that help us create new core memories. Whether they're full of nostalgia, such as RBD's reunion tour in 2023, or full-on perreo action with Rauw Alejandro's Saturno Tour, each tour fills us with unmatched endorphins and excitement. Other notable showstoppers we enjoyed in 2023 include Karol G's ambitious and successful stadium Mañana Será Bonito Tour and Peso Pluma's extensive debut U.S. tour. And how can we forget to mention Becky G's first-ever headlining tour that supported her latest album, ESQUINAS?
While we don't know exactly what the future holds, we have some ideas of what to expect from the artists already filling our 2024 calendars. For example, Bad Bunny's surprise nadie sabe lo que va a pasar mañana album release already excites us for his upcoming trap-only Most Wanted Tour. Other artists that have announced new tour dates include the popular Colombian band Morat, who's embarking on their U.S. tour on Jan. 24. The experimental artist Helado Negro also claimed our February, starting his U.S. tour on the 9th.
But there's more to look forward to. And as 2024 unravels, we'll keep you routinely updated with all the Latine tours as they roll out. Who else can we expect to tour this year? Will we finally get an update on Shakira's global tour plans? Here are all the Latine tours that you can't miss in 2024.
Morat (Jan. 24 to Feb. 25) – The popular Colombian band is embarking on their new Si Ayer Fuera Hoy U.S. tour on Jan. 24 in Rosemont, IL. They will also hit major cities like New York City, Miami, Houston, El Paso, and wrap up their string of concerts in Los Angeles on Feb. 25.
Gloria Trevi (Jan. 26 to Sept. 22) – The emblematic Mexican singer is going on an extensive U.S. tour in 2024. She will perform her Mi Soundtrack World Tour in cities like San Jose, Phoenix, New York, San Antonio, and Las Vegas. She will be accompanied by Marco Antonio Solís' daughter, Mar Solís, on selected dates.
Helado Negro (Feb. 9 to May 4) – The Ecuadorian-American experimental artist is going on tour to support his newest album Phasor, which will be available on Feb. 9. He will perform in cities like Houston, San Diego, Los Angeles, Seattle, Portland, and more.
Pablo Alborán (Feb. 9 to Mar. 7) – The Malaguese singer-songwriter is hitting the road in the U.S. in 2024. His new La Cu4rta Hoja 2024 tour will make stops in Miami, FL; Dallas, TX; Houston, TX; Los Angeles, CA, among others.
Bad Bunny (Feb. 21 to May 26) – The Puerto Rican icon is bringing his initial trap sounds to 31 cities across the nation. Benito will embark on his Most Wanted Tour in Salt Lake City, UT, on Feb. 21 and wrap it up in Miami, FL, on May 26.
Andrés Cepeda (Apr. 13 to May 3) – The emblematic Colombian singer is touring the U.S. in 2024. His 14-date Tengo Ganas U.S. tour will reach Chicago, IL; Los Angeles, CA; Austin, TX; Miami, FL; New York, NY; and more cities across the nation.