Nuevo Cut – Cruz Cafuné's "Me Muevo Con Dios"
23 tracks – 10 Colabs – 1 Epic Album
 If you haven't heard of Cruz Cafuné then please, get out of the cave you have been staying in and get on Spotify to listen to this larger than life artist and his newest epic. "Me Muevo Con Dios", I Move with God, is a 23 track masterpiece that features some of the hottest acts in the Latin music industry. 
Cruz Cafuné's album is far from a solo act, his 3rd studio album, Me Muevo Con Dios features 10 collab tracks with Miky Woods, Chita, Leiti, Boj, Kris Floyd, Quevedo, Westside gunn, La Pantera, Hoke, and none other than La Blackie.
Here is the Nuevo cut for Cruz Cafuné : our top 5 Fave Colabs
An electrifying blend of sensuous lyricism and commanding delivery, Cruz Cafuné and LEÏTI's recent collaboration, "ABAMA Jr. Suite," has taken the music scene by storm. This song does a great job of showing how short-lived modern relationships are by highlighting times of extreme closeness and the fact that they will always end.
The central theme of this captivating song revolves around the paradox of loss and worth, creating an irresistible pull for the audience. Cruz Cafuné and LEÏTI have crafted an extraordinary piece that we can only hope will be proceeded by more.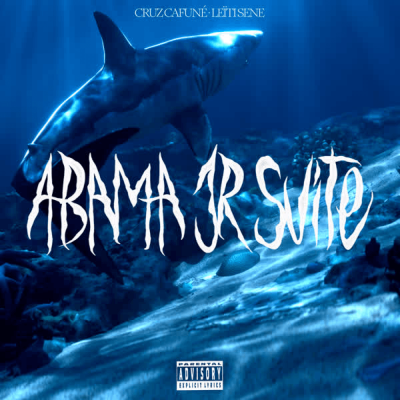 In a bold collaboration, Cruz Cafuné and Miky Woodz join forces to create a compelling narrative centered on unyielding ambition, the exhilaration of success, and the unwavering pursuit of authenticity. "Dios #1" is an energetic anthem that seamlessly resonates with the spirit of defiance and self-assurance, offering profound insights in a hood freindly way.
Best way to define this massive collab is 'pure verbal dexterity'. This track encapsulates the exhilaration of accomplishment while maintaining a composed demeanor, paying homage to the hustle and bustle of contemporary culture. Cruz Cafuné and Miky Woodz set the stage ablaze, painting vivid scenes of life through an unfiltered lens.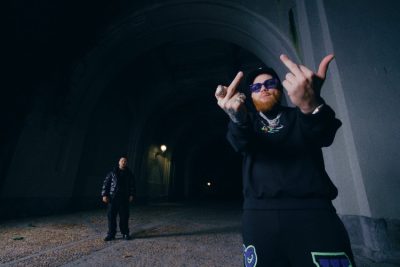 "BABI BOI" elegantly blends elements of infatuation and tension with candid confessions and vivid imagery, articulating universal emotions of love within a modern urban context. The song begins with a nostalgic nod to Beyoncé's iconic line, "Baby boy, you stay on my mind. I think about you all the time," setting the stage for a romantic narrative. Cafuné paints a vivid picture of a confident and infatuated lover, swept away by his partner's charm, their shared intimate moments, and their unique bond.
As the track unfolds, CHITA's verse delves into her raw and passionate emotions for her partner, acknowledging that despite the tumultuous nature of their relationship, being with him feels like heaven. The chorus becomes a lyrical exchange between the two artists, reaffirming their enduring thoughts of each other. In the final verse, they bring to life the a lyrical stream of insecurities which are the backbone of every serious relationship.
"Folelé," a captivating song by Cruz Cafuné and Boj, emanates an infectious rhythm and tells a narrative of love, infatuation, and romance. The track opens with Cafuné's enticing words, "Allez, allez, allez," creating an engaging backdrop for a tale of a woman whose daily rituals captivate him. The depth of their connection becomes apparent through shared experiences and secrets whispered in the backseat of her Ford.
Cafuné invites his love interest to dance, reinforcing the theme of attraction that underlies the song. He dreams of luxurious vacations and thrilling quad biking adventures in places like the Emirates, reflecting his profound longing for shared experiences.
Boj's verse echoes the affection and joy present in their relationship. Intriguingly, a bridge by Humberto Hernández Hernández explains the local term "folelé," a regional name for a dragonfly from Tenerife, Spain, adding cultural depth and authenticity to the song. Through "Folelé," Cruz Cafuné and Boj create a captivating track that delves into the intricacies of love, passion, and longing.
"LUISAViAROMA" is a collaboration between Cruz Cafuné and LaBlackie. Cruz Cafuné kicks off the track by entering his comfort zone and reflecting on a lavish lifestyle and a fascination with fashion, symbolized by browsing through LUISAVIAROMA, a high-end fashion retailer. The song lyrically portrays women in stunning outfits and men in Clarks shoes, while delving into personal relationships and social circles.
The track shows a balance of luxury and reality with mentions of language barriers, football talks, and dealing with metric measurements. Cruz also notes the transformation of a heartbroken woman into a self-assured figure. Using a playful and unique tone, he highlights the exclusivity of their lives, marked by high-end fashion brands and a life filled with glamour. The verse ends on a note of self-acknowledgement, with Cruz asserting his relevance and worth. LaBlackie takes over in the second verse with a bold and unapologetic narrative. Her lines mix her power and self-worth with a bit of controversy and scandal. She even touches upon historical events and social issues, adding depth to her lyrics.
Despite her status, LaBlackie acknowledges her struggles and how they shaped her into the person she is today. The outro sees LaBlackie giving shout-outs to her circle, ending the track on a note of solidarity and camaraderie. The song "LUISAViAROMA" encapsulates a tale of power, success, controversy, and real-life experiences underlined with high fashion and style references.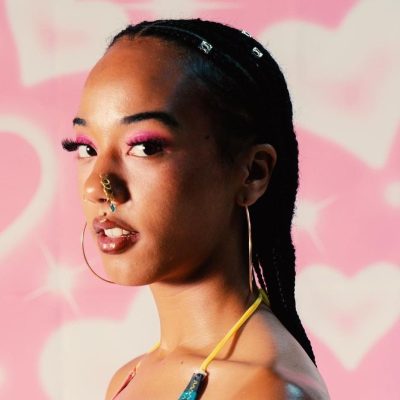 The final Verdict
To say that Cruz Cafuné's latest album, "Me Muevo Con Dios," is just another release is a flat out understatement. This album, resplendent with its rich collaborations, presents a symphony of narratives, emotions, and perspectives that few artists could weave together so coherently in this style. From the intoxicating allure of "ABAMA Jr. Suite," the spirited defiance of "Dios #1," the romantic interplay in "BABI BOI," the rhythmic seduction of "Folelé," to the bold authenticity in "LUISAViAROMA," Cruz Cafuné has created a sonic tapestry that speaks volumes about life's intricacies.
This album is a voyage into the heart of Latin music, blending poignant storytelling, ingenious lyricism, and masterful musical craftsmanship. So what are you waiting for ? Listen Now !