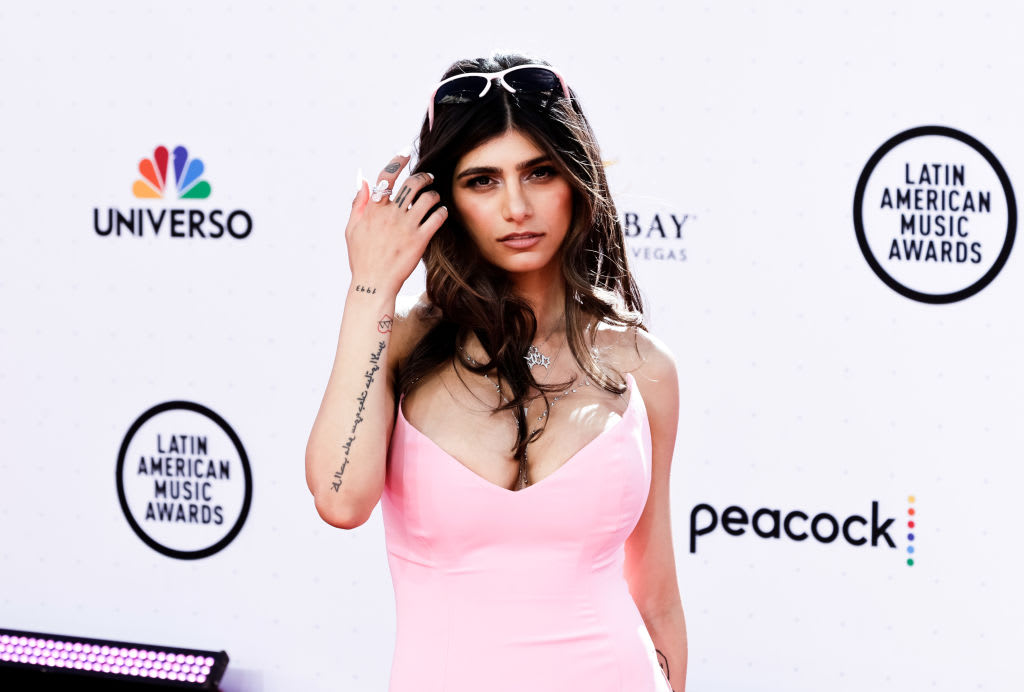 Mia Khalifa Shared Smiles & Tears at Karol G's Miami Concert
Mia Khalifa had the time of her life at Karol G's concert this past weekend. On Friday (Sep. 23), the media personality was crying tears of joy at the Colombian superstar's tour stop in Miami.
Back in April, she appeared in Becky G and Karol G's music video for "MAMIII." She destroyed the home of Euphoria star Angus Cloud, who presumably was playing an ex-boyfriend. She has maintained a close friendship with La Bichota since then. 
During Karol G's concert in Miami, Khalifa showed herself to be a true fan. While Karol G was singing her breakup anthem "El Barco," Khalifa posted a video of herself watching the performance in tears. Karol G also invited her backstage to take a few photos together. Khalifa was all smiles while rocking leather cat ears. 
Following the concert, Khalifa later wrote about her experience on her Instagram. The post featured more photos and videos from her fun time at the $trip Love Tour.
"LA B**CH, NO CHOTA," Khalifa wrote. "Congratulations, Karol G you were born for this. The stage presence, the production, the BAND, the contest, the energy, the dancers, the BICHOTA!!!!!!! Fck this was unforgettable. Thank you."
Another person who was in tears over the weekend was Puerto Rican singer Jhayco. Back in April, it appeared that Khalifa and Jhayco had broken up. During his concert in Argentina on Sunday (Sep. 25), Jhayco was crying on stage after performing his song "En Mi Cuarto," which featured her rumored ex-girlfriend in the music video. 
Fans online were speculating online that Jhayco could've been crying over memories of Khalifa. "Jhayco crying during his concert when he sang 'En Mi Cuarto' where Mia Khalifa appeared as a model," one fan wrote. "Jhayco crying for Mia on stage," another fan wrote. 
Jhayco was most likely crying on stage because he sold out Argentina's massive Luna Park stadium by himself. Karol G's $trip Love Tour will continue visiting arenas throughout the U.S. until early Nov.