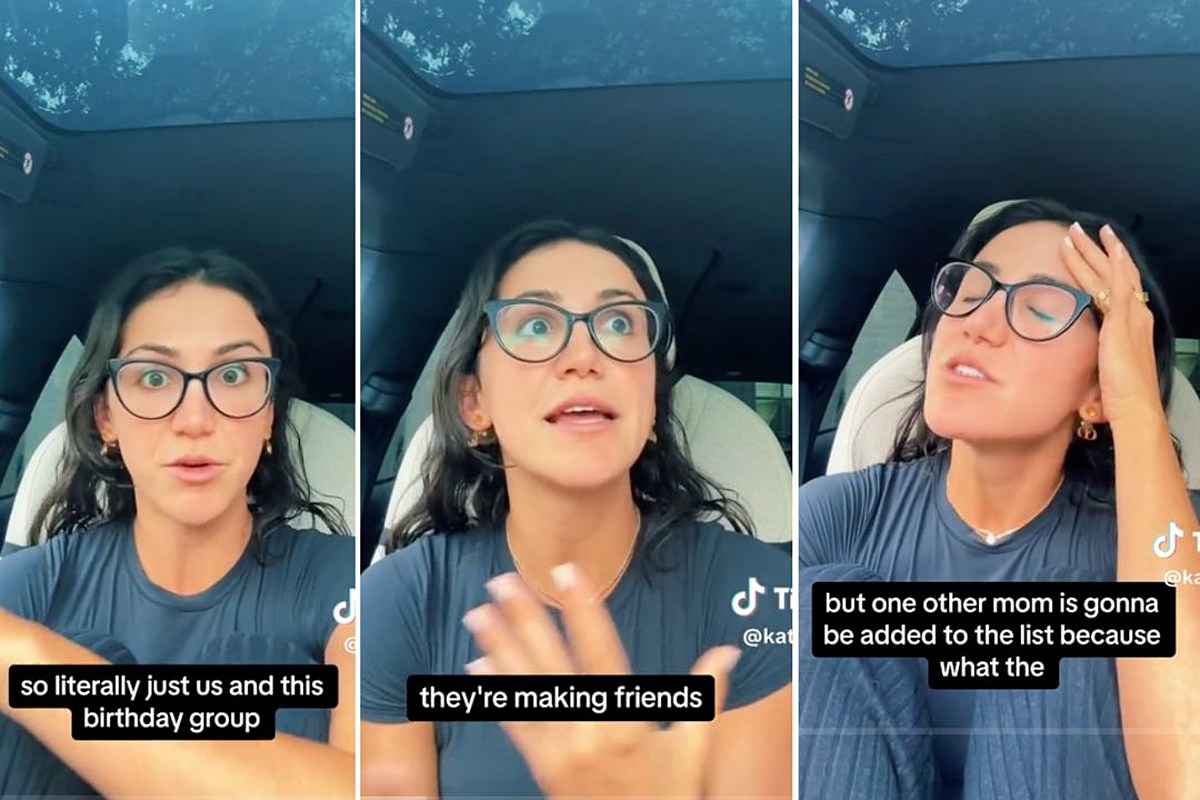 Mom Sparks Debate After Daughter Is Denied Cake at Birthday Party
TikTok influencer Kat Stickler sparked a fierce online debate after revealing her 3-year-old daughter was denied cake at a stranger's birthday party.
While Stickler is best known for playfully "mom shaming" herself and her own mother on her hilarious TikTok account, she recently criticized another parent who shunned her daughter during an incident at the park.
It all started when Stickler took her young daughter, MK, to the park, where she innocently joined another child's birthday party festivities and quickly became friends with the group of kids.
"These kids are having their birthday party. MK's playing with them for half an hour. They're making friends, it was nice. It was actually very cute," Stickler explained.
When it was time to sing "Happy Birthday," the little girl joined in as she had been welcomed with "open arms" — or so Stickler thought.
When she noticed her daughter was about to grab a piece of cake, Stickler followed her child over to "make sure it [was] OK, as a formality."
"Honestly, I was like, obviously it's OK. It's cake. It's a massive cake. There are lots of leftover pieces," she shared.
But Stickler was surprised when the party host stepped in, swiped the cake from her daughter's hands and told the child: "You cannot eat this cake, OK? This is not your birthday party. These are not your friends. Where's your mother?"
Appalled, Stickler asked TikTok if she was "entitled" or if the scenario was "messed up?"
The viral video exploded on TikTok and eventually made its way to Twitter, where some slammed the party host for being cruel to the young girl and others argued Stickler should have introduced herself beforehand and asked if it was OK first.
"Honestly depends on the age of the kids. There is a certain age where kids will be friends with anyone their age. If you have a big ass sheet cake, give the girl a slice. I agree the mother should have asked at the beginning if it was OK, but why stop at cake?" one person tweeted.
"'These are not your friends'" is too extreme for a child, [in my opinion], but I understand not giving the cake to the child. I'm not giving food to a strange child, too The mother should have introduced herself," another argued.
READ MORE: Man Accuses Sister of 'Stealing the Show' at His Engagement Party
"The mother is the jerk. She assumed it was all good and that her kid was entitled to a piece of cake because she was playing in the park. It's not for her to say, 'There were plenty of 'extra' pieces of…' anything [because] she has no idea what those 'extra' slices are allotted for," someone else tweeted.
"Cake mom did not have to say 'these are not you friends' but I wouldn't have fed the child either without talking to the mom because had I gave the piece of cake and the child was allergic. I would've had a situation on my hands," another wrote.
Celebrities Who Are Supposedly Rude to Fans