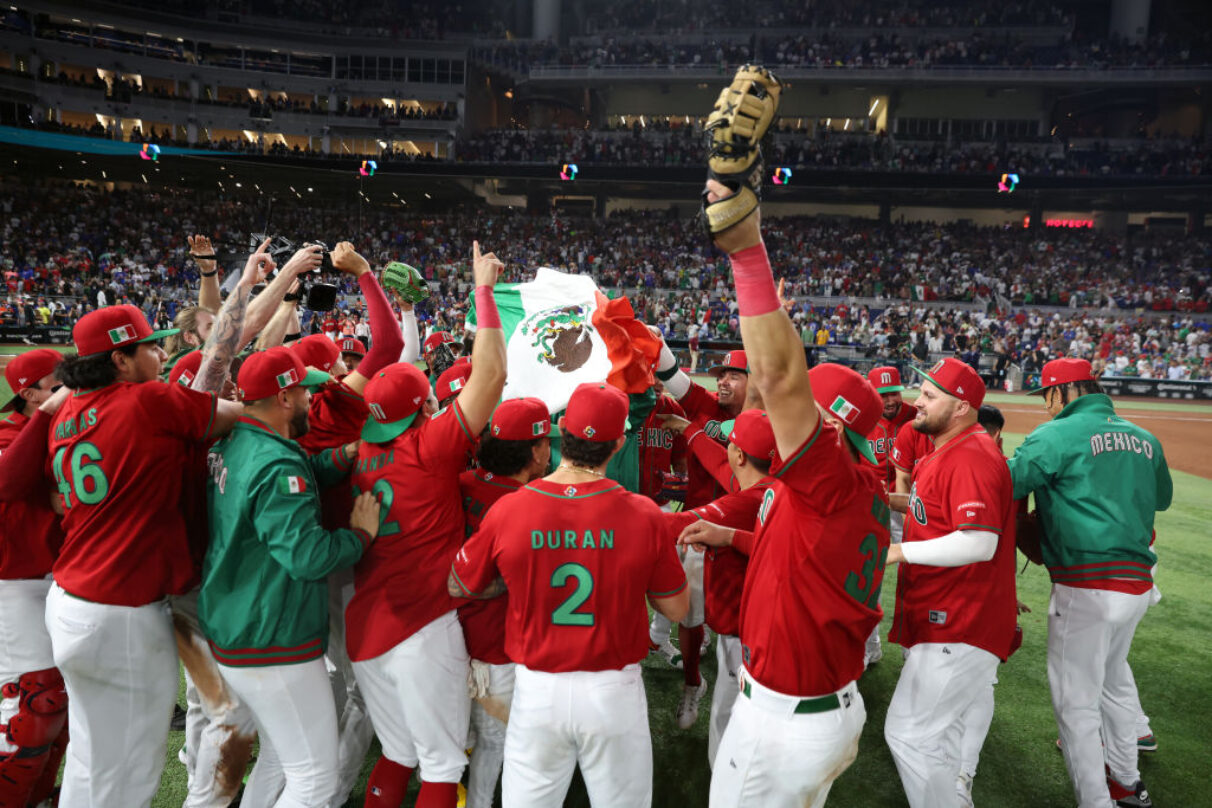 Mexico Makes Roaring Comeback To Upset Puerto Rico in WBC Quarterfinals
Following this week's earlier sweep against the Dominican Republic, Puerto Rico appeared to be headed towards another effortless triumph in the World Baseball Classic quarterfinals against Mexico today (March 17). The Caribbean team took a 4-0 lead in the top of the first inning. Mexico's vaunted starter, Julio Urias, looked off his game, allowing Puerto Rico to quickly take control of the game and seemingly secure their spot in the WBC semifinals.
However, Mexico was not deterred by the early deficit and came storming back, chipping slowly away at the lead with runs in the 2nd and 5th inning, and then a 3-run 7th inning to take the lead 5-4. They never looked back. 
Mexico's elite bullpen kept the immensely talented Puerto Rico team silent in the run column after their 4-run first inning. Mexico's pitching was assisted by their defense, including the catch of the tournament from Mexico's Randy Arozarena.
Arozarena, speaking to Ken Rosenthal, called the catch the highlight of his baseball career.
"That was better than any home run I've ever hit in the big leagues. That was better than the home run I hit in the World Series. That catch was the best."
Mexico's relievers took care of the rest, and Mexico emerged victorious in a comeback that will be remembered for years.
The game was another nail-biter close match in a World Baseball Classic that, well, may go down as a classic. LoanDepot park was ablaze with passion and fervor from fans of Puerto Rico and Mexico even before the game started. 
This win comes on the tail end of a viral conversation that exposed the racist underbelly of those who dismiss the World Baseball Classic. Throughout the WBC tournament, LoanDepot park had been full of Puerto Rican, Dominican, Venezuelan, and now Mexican fans celebrating with music and culture. Nobody could watch this and then dismiss the World Baseball Classic. Wins like this matter. They mattered especially to Team Mexico and their fans tonight.