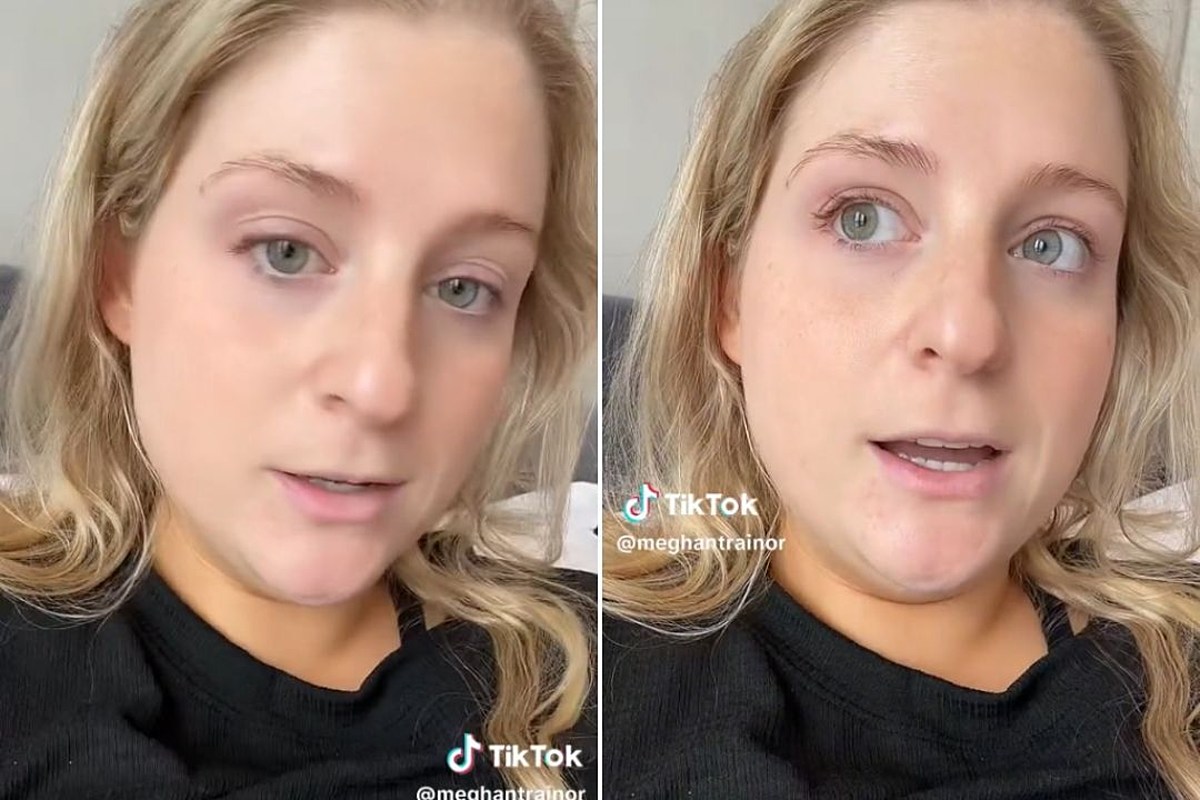 Meghan Trainor Slammed After Saying 'F–k Teachers'
Meghan Trainor is under fire after she made a controversial statement about teachers on her podcast.
While discussing the current state of education in the U.S. with polarizing internet personality Trisha Paytas on her Workin' On It podcast, Trainor revealed she and her husband, actor Daryl Sabara, plan to homeschool their kids, including son Riley, 2.
However, when Paytas agreed and revealed most of her school-related "trauma" was caused by teachers, Trainor shouted, "F–k teachers, dude!"
Trainor also noted that her husband experienced "trauma" related to schooling when he starred in Spy Kids, citing that as another reason for their decision to homeschool their children.
The comment was met with immediate backlash online from teachers and fans alike.
In a TikTok video, one "recovering teacher" held Trainor accountable for her disparaging comments about educators.
READ MORE: Fan Pranks Meghan Trainor by Pretending Blackpink Are Her Cousins
"Teachers are under attack so much in the media, and this sentiment isn't helpful. There are bad teachers, but that isn't the experience for the majority of kids," he explained.
"We're already in a very anti-teacher place, so the disconnect with reality is just really apparent and sad," he added.
Teachers in America are notoriously underpaid, underappreciated and face the threat of gun violence on a daily basis, as there have already been more mass shootings than days so far in 2023, with many of them taking place in schools.
Plus, in certain states such as Florida, teachers face anti-education laws, such as bills that ban education regarding race and history as well as bills that largely target LGBTQIA+ youth.
Trainor has since apologized for her comments.
"I was fired up because we were talking about how sending your kid to school here in America is so horrific," Trainor explained in a TikTok video.
The pop star added that she "knew the history" between Paytas and her teachers, as well as between her husband and his teachers, and noted that she was "bullied" by teachers herself.
"I did not mean that to all teachers. I love teachers, I fight for teachers, I think they have the hardest job," she continued.
"I am sorry for being careless with my words. I LOVE teachers, and I am here for you. Let's work to make schools a better place together," Trainor captioned the video, which you can watch below.
Unfortunately, many teachers have rejected Trainor's apology.
See more reactions to Trainor's comments about teachers, below:
Celebrities Who Didn't Graduate From High School