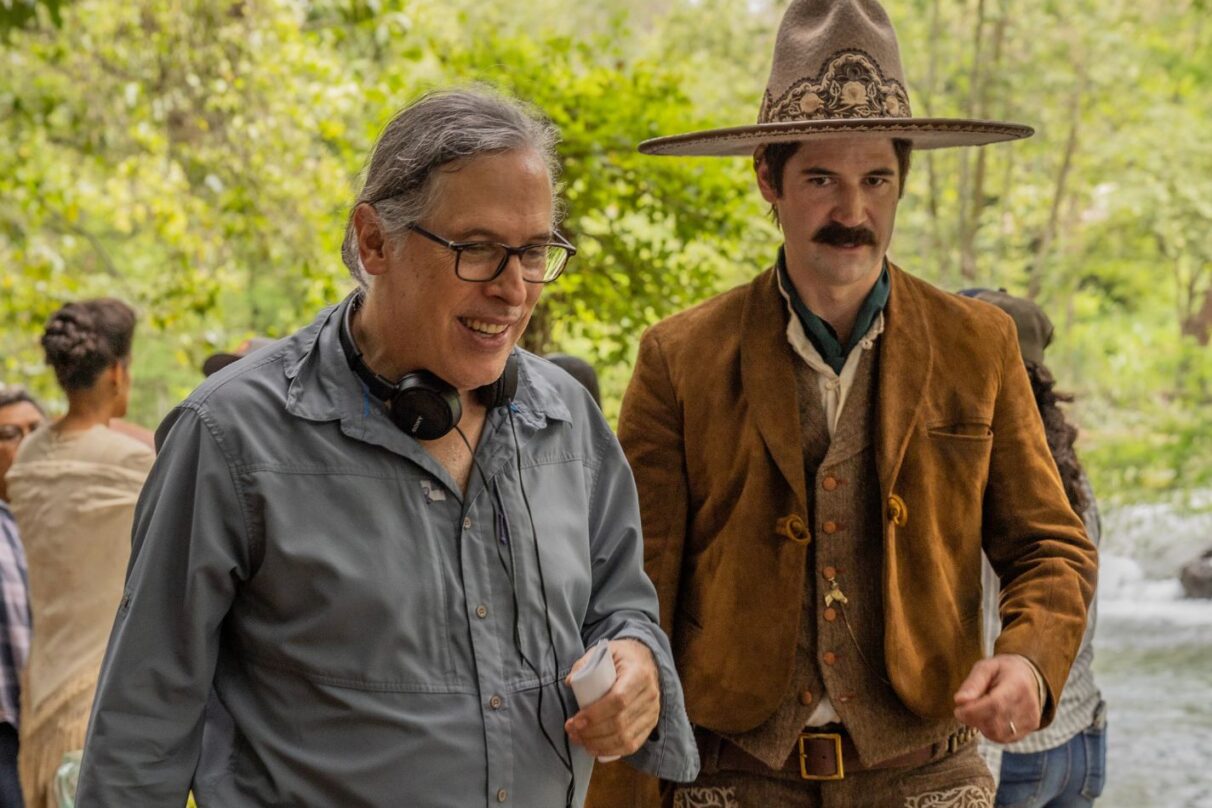 Manuel Garcia-Rulfo & Tenoch Huerta to Star in Adaptation of Beloved Mexican Novel
Pedro Páramo, one of the most iconic works of Mexican literature, and widely regarded as one of the precursors of the magical realism boom, is getting a Netflix adaptation. 
Renowned Mexican cinematographer Rodrigo Prieto (Brokeback Mountain) is set to make his debut as a director in the film, with the adaptation at the hands of award-winning screenwriter and director Mateo Gil (The Minions of Midas). The Lincoln Lawyer's Manuel García Rulfo and Black Panther: Wakanda Forever's Tenoch Huerta lead the cast as Pedro Páramo and Juan Preciado, respectively.
The beloved novel tells the story of a man who makes a promise to his dying mother to go looking for his father. His search takes him to the town of Comala, a literal ghost town that seems to be populated not by actual people, but by memories and hallucinations. 
"Pedro Páramo was deeply impactful for me from the first time I read it, and bringing this novel by Juan Rulfo to the screen will be a feat in all aspects," said Prieto about the film before explaining, "We are constantly searching for our roots, for who we are, and this really appeals to me from the novel. I can especially relate to Juan Preciado, who is looking for himself and for his country while searching for his father. He represents the Mexican people in that we are mixed– mixed in our roots and our races."
Francisco Ramos, the VP of Latin American Content at Netflix said, "We are proud to take on this challenge, hand in hand with one of Mexico's most talented and universally renowned artists, Rodrigo Prieto, who will direct Mateo Gil's excellent script. We want Mexico to be seen and be felt with Pedro Páramo."
The film, which has already had adaptations in 1967, 1977, and 1981, is set to be shot in different locations around Mexico in the coming months with an expected 2024 release date. Ilse Salas, Mayra Batalla, Héctor Kotsifakis, Roberto Sosa, Dolores Heredia, Giovanna Zacarías, Noé Hernández, and Yoshira Escárrega join García Rulfo and Huerta in the cast for Pedro Páramo.