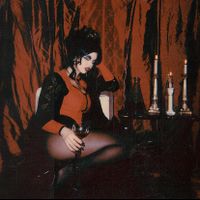 laye Unveils A Sublime New Single Titled "I Could Die"
Incredibly talented artist laye has been making all the right moves lately, and her latest gift to the world is a single titled "I Could Die." Her intriguing, sometimes dark and sultry aesthetics combined with a unique Alt-flavored pop is undoubtedly the artist's best well-kept secret. Her brutally honest statements gives fans a privileged access to her real inner world, sometimes very few artists accept to share in their art, but laye has made it her signature style.
From the complexities of love and lust in the digital age (listen to her thoughts in "goldfinger", "better" and "boy", which features rapper BIA) to how she analyzes her own feelings in the brilliant and beautiful anti-ballad, "lonely anthem", laye's songs sound like classified information.
"I Could Die" is one more hypnotic release by laye, a song that shares her profound truth when it comes to how she feels living on this earth. She offers listeners a true masterclass in sincerity through a universally relatable single set to reinforce her presence in music.
Follow Laye on Instagram