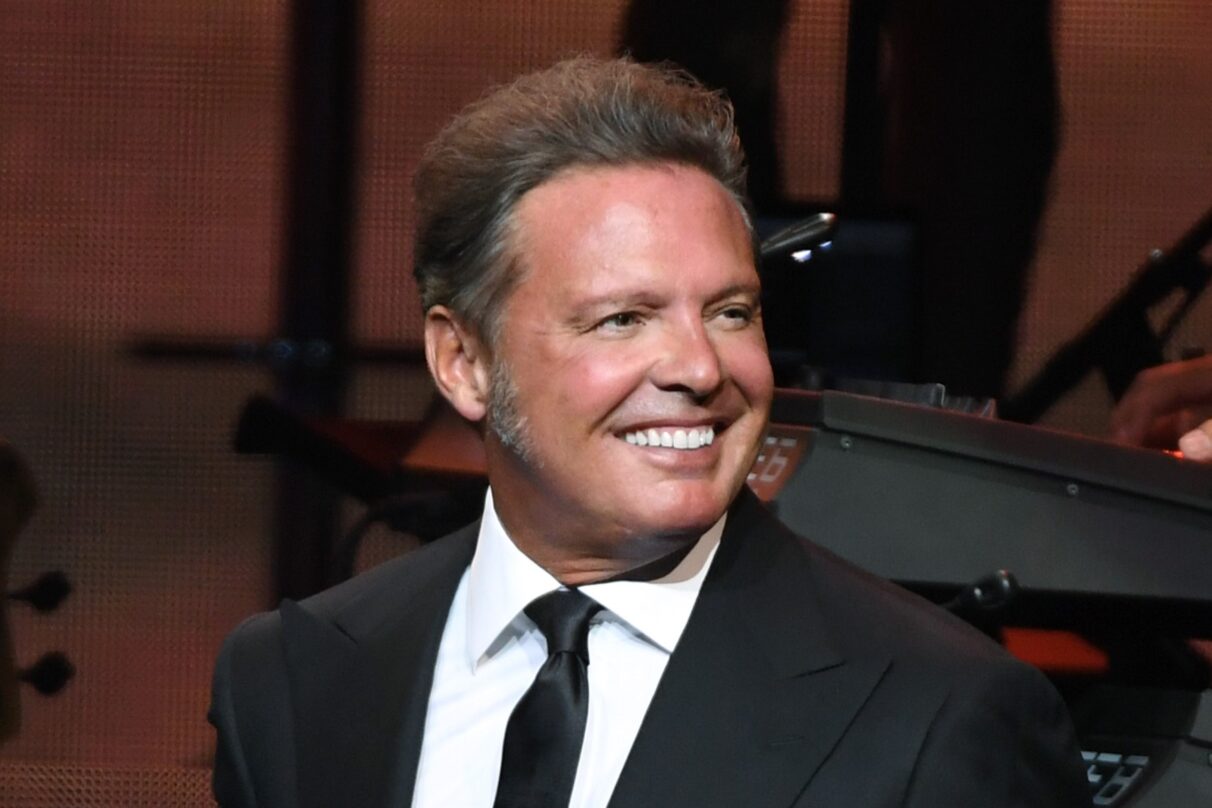 Luis Miguel Was Allegedly Hospitalized in Chile — Here Are the Latest Updates
On Aug. 19, Chilean media outlets started circulating news reporting that El Sol de México, Luis Miguel, was allegedly hospitalized. However, there are no official statements from his team; and the iconic singer successfully performed his first out of ten sold-out concerts at the Movistar Arena in Santiago, Chile, yesterday (Aug. 21).
According to the Chilean journalist Cecilia Gutiérrez, the iconic singer-songwriter was allegedly taken to the hospital upon arriving in Chile on Aug. 19 due to a "flu-like illness." At the time, she also alleged through her Instagram stories that he was experiencing a fever but wasn't expected to cancel shows. "El Sol is fine for what it's worth. It's a feverish state, but it doesn't mean he's canceling his concerts; it's the changes in temperature," she wrote.
Despite Chilean media outlets reporting on LuisMi being hospitalized during the weekend, there's no official statement from the singer's team. However, social media users have uploaded videos showing how he seemingly apologized for his voice during his last performance in Argentina: "#LuisMiguel asks for forgiveness because in the last concert of 10 performed, more than 2 hours and a half each, with a significant cold in Argentina, his throat was already tired. For this reason, and as only the great ones do, he asks for forgiveness. The best of all time!" a social media user wrote.
Today (Aug. 22), a Televisa correspondent, Juan Manuel Navarro, shared news about LuisMi's health due to fans' concerns. "Regarding the news from Chile about @luismiguel's health that he had been hospitalized due to the flu, I found out that he is in his hotel resting since there have been very intense shows, weather changes, and travel," he wrote online. "Last night he gave his first concert in Chile, and the fans gave him a standing ovation … for now, the tour continues the same, and we only hope that LM has a rest for the sake of his voice and health."
He will continue his tour leg in Chile tonight with another sold-out show. He will go on until Sept. 6, performing a total of 10 dates in the Latine country. Up next, he's continuing his tour in the U.S. He will perform in major cities like Las Vegas, Anaheim, San Diego, Phoenix, and Los Angeles.