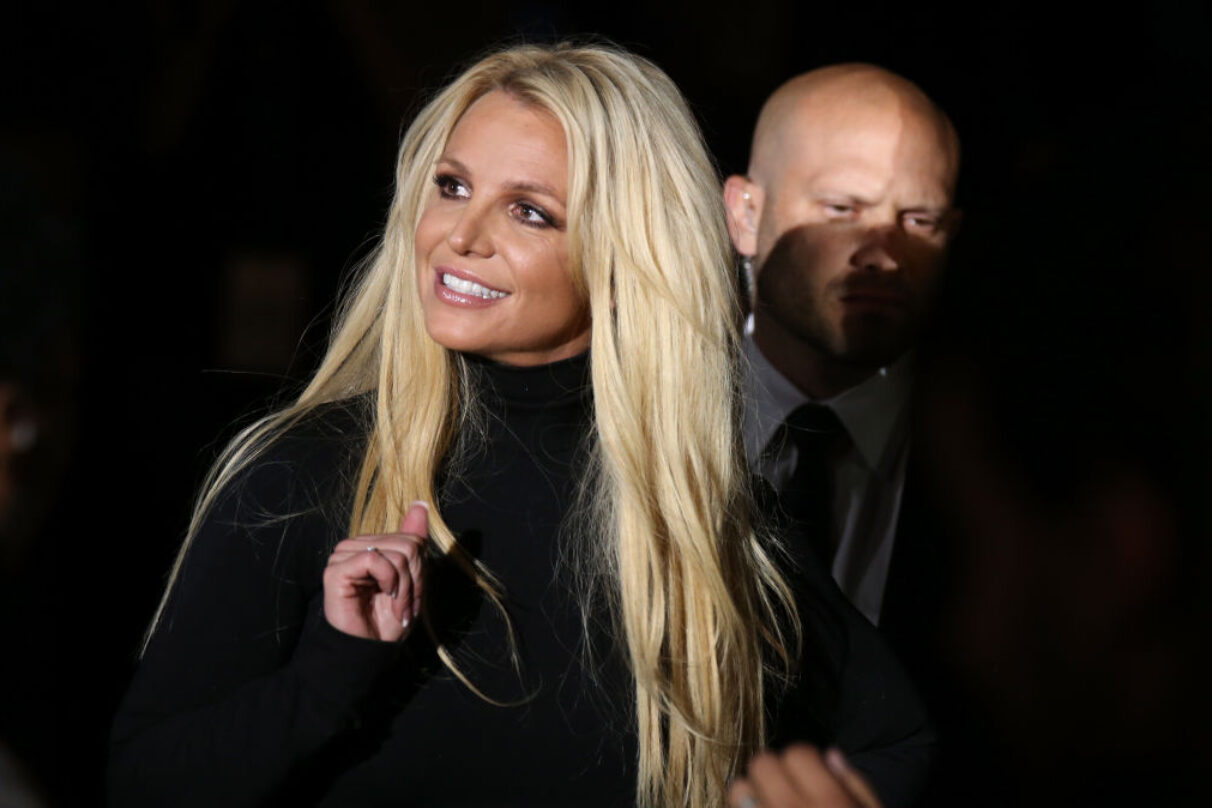 LISTEN: There's a Reggaeton Version of Britney Spears' 'Overprotected'
One of Britney Spears' hits has gotten a reggaeton makeover. Today (Oct. 20), Bad Bunny collaborator Richi López released a remix of her 2001 classic "Overprotected."
Richi López is a producer from Bogotá, Colombia. He rose to prominence in 2020 for his work on Camilo's album Por Primera Vez. That same year, López won a Latin Grammy Award for Best Pop Song for co-writing Camilo's "Tutu." Then, Puerto Rican hit-maker Tainy invited him to work on Bad Bunny's blockbuster album Un Verano Sin Ti last year. Lopez contributed to the songs "Party" featuring Rauw Alejandro, "Me Fui De Vacaciones," and "Yo No Soy Celoso."
Spears' enlisted López to remix "Overprotected" from her 2001 self-titled album. To celebrate Spears' 2002 movie Crossroads returning to theaters later this month, a special edition of the soundtrack came out today. López turned the 2000s pop song into a reggaeton-infused banger with his remix. There are also elements of salsa music blended into his colorful reimagining of the song. Hopefully, López's remix inspires Spears to explore more Latine rhythms in the future, if she ever decides to return to music.
Many of Spears' fans have praised the reggaeton remix of "Overprotected" in the comments section on YouTube. "Richi López has worked with Shakira, Bad Bunny, Farruko, Camilo… and because of that, this is the best remix, my Latin American people," wrote one person in Spanish. "I never imagined I could perrear with Overprotected, but this remix changed my opinion. ¡Mi gente latinooo!" wrote another person. 
Crossroads will be in theaters again on Oct. 23 and 25. The updated soundtrack includes the Frank Walker remix of "I Love Rock 'N Roll" and Snakehips' remix of "I'm Not A Girl, Not Yet A Woman." Spears' memoir The Woman In Me will be released on Oct. 24.
Listen to the reggaeton-tinged remix of "Overprotected" below.