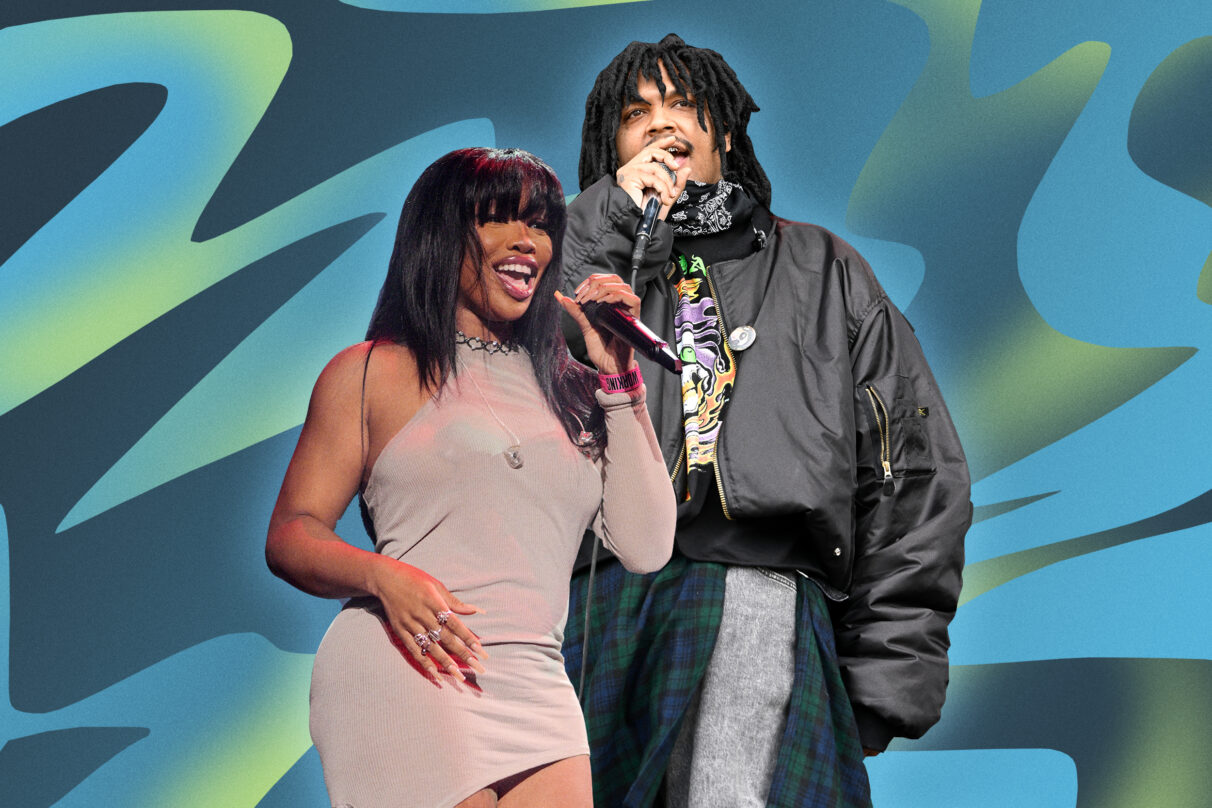 LISTEN: SZA & Jean Dawson Get in Their Feelings in "NO SZNS"
Jean Dawson is in his feelings. On Sept. 22, the Mexican-American multi-genre artist released "NO SZNS," his latest collaboration with the American singer and songwriter SZA. The result? A dreamy song that'll instantly make you feel nostalgic for someone you lost.
The  song begins with a captivating intro, featuring Dawson delving into how each season affects his emotions set to slow, electric guitar.  The melancholic melody picks up with deep synths which help highlight the lethargic guitars that carry the experimental tune.
As for SZA, she brings her signature ethereal, sad girl vibe to the verse with emotional, cursive singing. Together the vocalists' reverbed verses complement the track's innovative sounds that keep the listener hooked from the start.
Fans are ecstatic over the unexpected collaboration. A social media user wrote: "JEAN DAWSON AND SZA YOU SAVED MY LIFE." Another social media user echoed the same sentiment: "JEAN DAWSON I LOVE YOU SZA I LOVE YOU."
Besides this new joint track, the "Power Freaks" singer is currently working on various types of music that "cater" to the "series of emotions" that he's going through. In a recent interview with Alternative Press, he revealed that though there's no album coming out this year, he's releasing more music in 2023. Moreover, Dawson will embark on Lil Yachty's The Field Trip tour. He will join the American rapper on his tour dates in Europe and the U.K. For more information on the tour, visit the tour's official website.
On the other hand, SZA recently released a new version of her song "Snooze" with Justin Bieber. She was also featured in Drake's track "Slime You Out." The official music video for "NO SZNS" will be out on Sept. 22 at 8 a.m. PST.
Listen to the official audio of "NO SZNS" below.