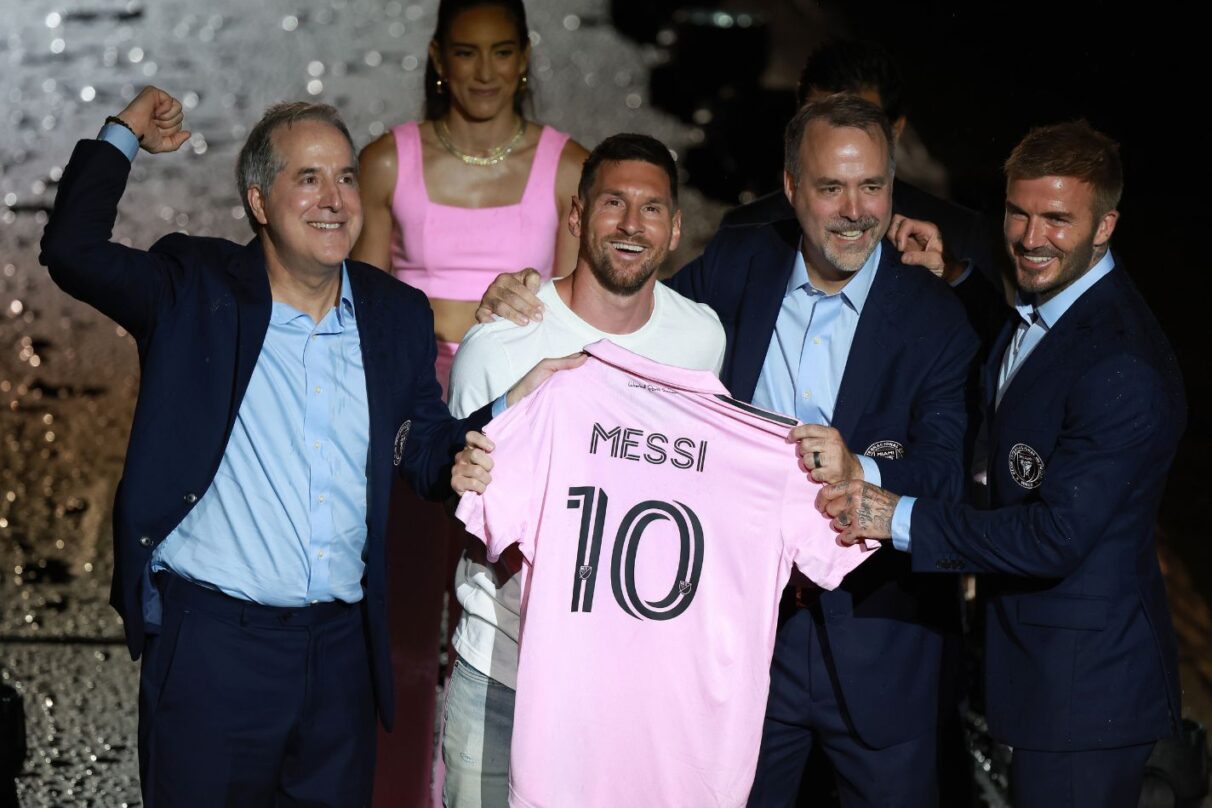 Lionel Messi Inter Miami Debut Missed the Mark According to Fans — Here's What Happened
Lionel Messi is officially a member of Inter Miami CF. On Sunday (July 16), the fútbol star was introduced to his new fans during an unveiling ceremony at DRV PNK Stadium.
"I am very happy to have chosen to come to this city with my family, to have chosen this project, and I have no doubt that we are going to enjoy it very much," Messi said in Spanish. "We are going to have a good time, and great things are going to happen. Thank you very much, thank you all for this day."
He added: "I can't wait to start training to compete. I feel the same desire I've always had to compete, to really want to win and to help it [Miami] continue to grow."
While the sold-out crowd was excited to see their new player, however, the evening didn't play out as perfectly as officials with Inter Miami CF probably hoped it would.
First, the weather didn't help the situation. It was pouring rain, which delayed the ceremony for at least an hour.
There were also reportedly audio problems throughout the ceremony, which made it impossible for fans to hear Lionel Messi or the translator chosen for the event.
Apparently, the ceremony wasn't even broadcast on the video screen inside the stadium. 
Admittedly, it was a great night for fútbol and for Inter Miami CF fans (and the farm animals they brought to the celebration).
But the ceremony itself left much to be desired according to fans.
As many fans put it, they believed Lionel Messi deserved better.