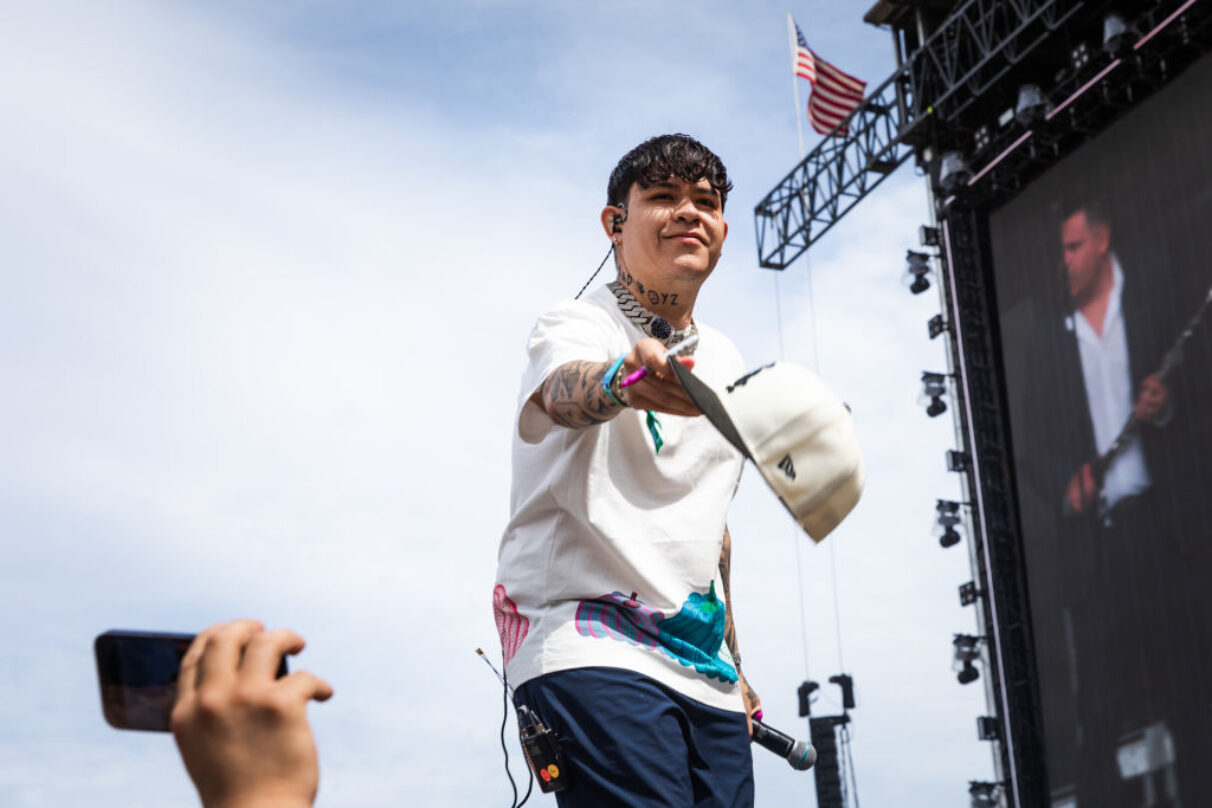 Junior H's Sad Boyz Tour Tickets Are Selling Fast – Here's How Fans Are Reacting
Tickets for Junior H's Sad Boyz Tour went on sale on Friday (July 14), and his fans are quickly buying them up. Over on social media, the Mexican singer's fans are celebrating getting to see him live in concert this summer. 
Last week, Junior H announced his Sad Boyz Tour in an extra way. Remezcla was on the ground to see him fly in a helicopter from the Crypto.com Arena in L.A. to the Honda Center in Anaheim. His tour will kick off at the former arena on Aug. 11. Honda Center will also be one of the stops on his U.S. tour, with dates booked through Nov. 
"The new tour is coming to the U.S.," he told Remezcla in Spanish. "We're coming with more projects. We're coming with an even bigger team. There will be surprises. It's a show that's totally different from everything I've done earlier this year."
Tickets for the 19-date tour went on sale on Friday, and many fans have secured their seats. Junior H was trending on Twitter from all the people writing about going to see him live. "Junior H, I'm finally going to see you and cry," one person wrote with purple heart emojis. "that junior h ticket just healed my depression. I'm up now," wrote another person. "I can't believe I'm seeing junior h live. This is the best financially irresponsible thing I've ever done. I deserve it idc," added another fan. 
While talking with Remezcla at the tour announcement, Junior H also confirmed that he is working on his next album Sad Boyz 2. He is featured on the latest albums by his Rancho Humilde labelmate Natanael Cano and Peso Pluma. Junior H surprised his fans earlier this month when he appeared on Rauw Alejandro's Playa Saturno LP. They teamed up for the reggaeton banger "Picardía."