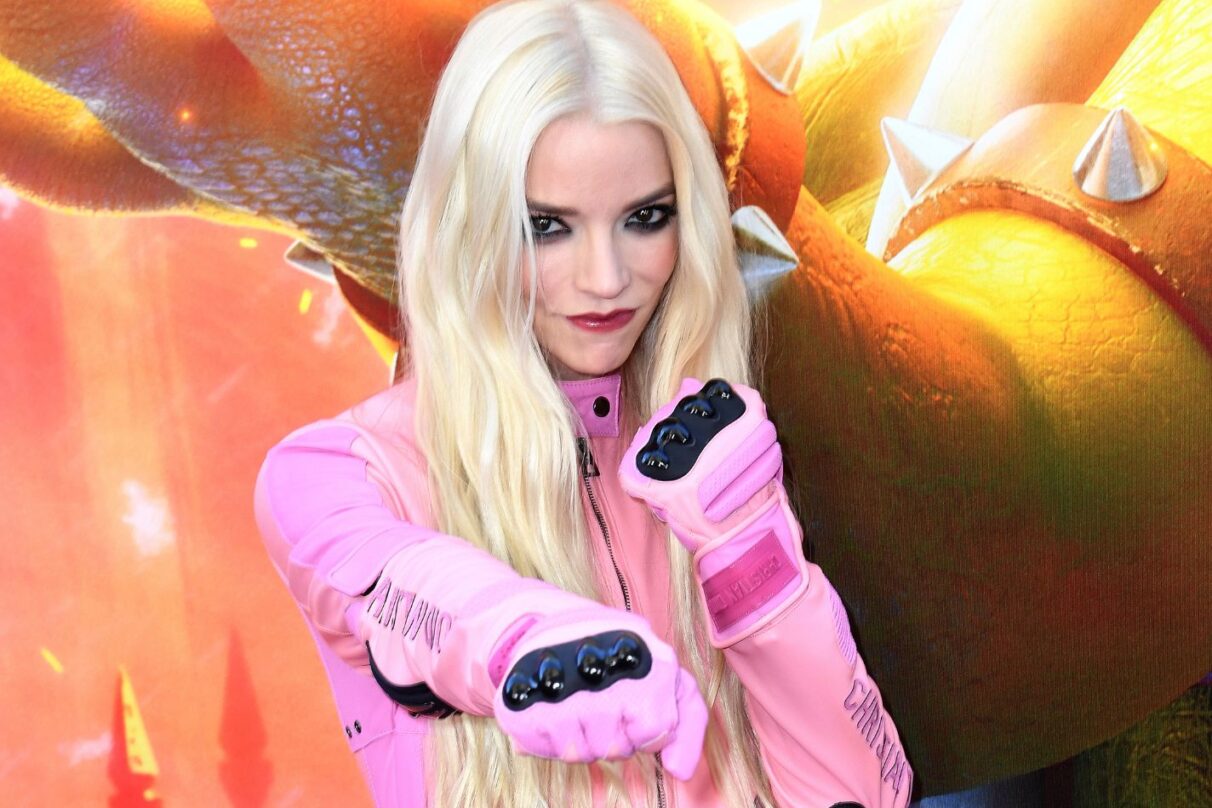 Let's Talk About 'The Super Mario Bros. Movie' & Latine Representation
As everyone is enjoying The Super Mario Bros. Movie and discussing the "lack of representation" in this movie, it's important to remember that Anya Taylor-Joy is Latina.
While doing press for the animated film, as she voices Princess Peach, Taylor-Joy reaffirmed her love for Argentina and how she'd love to take on an Argentinian role.
"I'd love to work in Argentina only because I'd love to be able to live there for a while again," she told InfoBae before revealing that she hadn't been back to Argentina in two years. For those not in the know, Taylor-Joy was raised in Buenos Aires and London, leading many to forget that she is Latina.
"I miss my family and I miss the country. I'd love to return, obviously to work, but also to live," Taylor-Joy went on to say, "I'd love to play an Argentinean role. I'd love to use my own accent."
Taylor-Joy reaffirming her Latinidad also comes at a time when John Leguizamo, who played the role of Luigi in the original live-action version of Super Mario Bros. in 1993, reaffirmed his disappointment with the lack of Latine representation in the movie.
"For them to go backwards and not cast another [actor of color] kind of sucks," Leguizamo previously said last November. The actor doubled down on his comments last week when he said he would not watch the new Super Mario Bros. movie because "they messed up the inclusion. They dis-included. Just cast some Latin folk!"
Many online were quick to point out that Taylor-Joy was in the movie and that Leguizamo, who previously worked with her on The Menu, had forgotten she was Latina.
Others were ready to defend Taylor-Joy from those that say she isn't Latina.
And some discussed, who gets to be counted as being part of the Latine community.
In addition, Fred Armisen (Wednesday), who is part Venezuelan and voices Donkey Kong's father, King Cranky Kong in The Super Mario Bros. Movie, was brought into the conversation.
It's also important to note that identities are complicated issues within the Latine community, that white Latine people are afforded more opportunities, and that Hollywood can do better in casting Brown, Black, Asian, etc. Latine people. Because yes, we are diverse and it's time to stop putting who we are into a box.