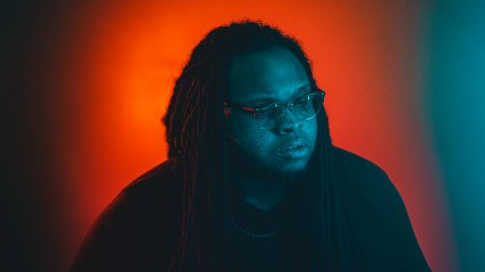 Kid Travis Captivates Hearts With Yet Another Soulful Piece "Violets"
Talented above and beyond, Kid Travis shares "Violets", a new track that romanticizes the uplifting feel of a love connection. Harmonious and melodic, "Violets" is an exquisite composition that is bound to be on everyone's mind in the coming months. Singer-songwriter, instrumentalist and producer Kid Travis leverages his deep understanding of music and comes up with pieces that are warm and heartfelt every time.
With solid melodic punk/trap undertones, Kid Travis sings a wide variety of styles of music with well over 100 million streams on Spotify. Kid Travis has a very active YouTube Channel with over 400k Subscribers where he posts both original music/ visuals as well as Covers which have been recognized by prominent artists such as Post Malone, Bryson Tiller, Rich Brian, and Dominic Fike. Kid Travis is not subject to one genre as his boundless passion for music isn't to be measured by the trivial factors but rather the level of creativity he puts into it.