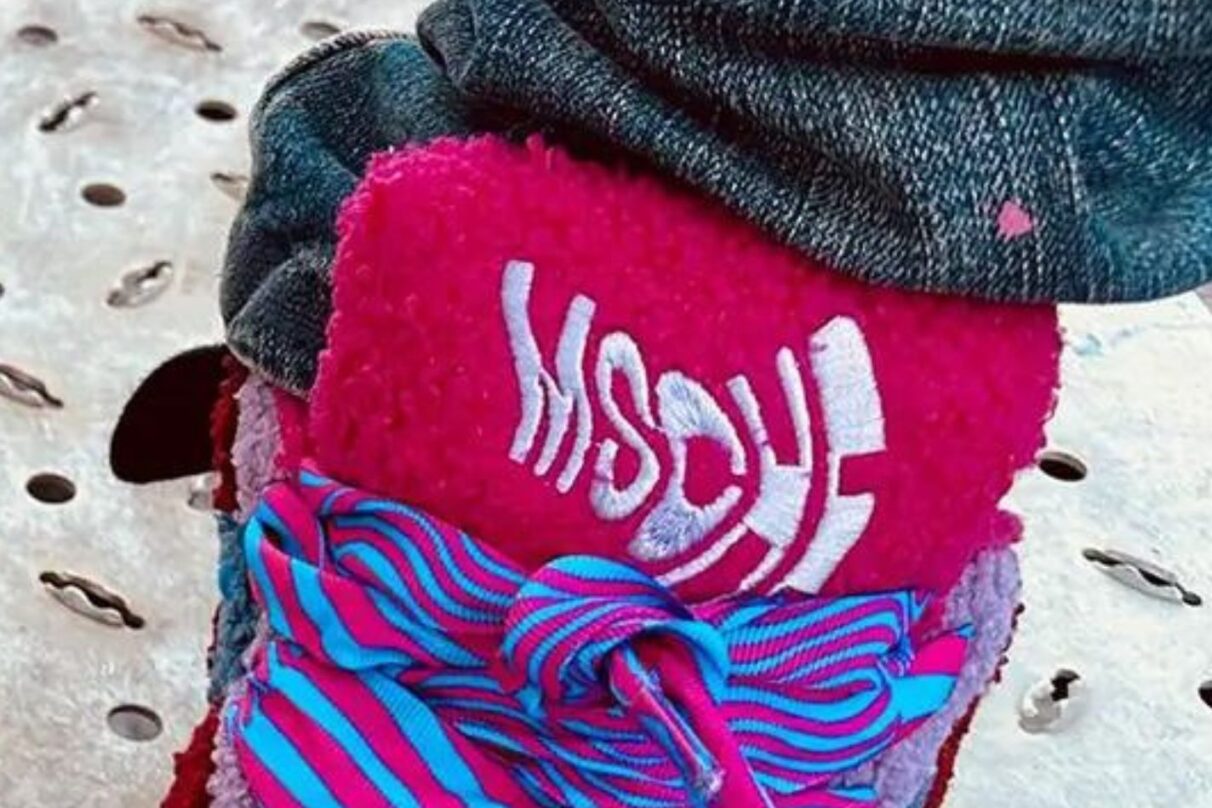 Kid Cudi Reveals First Sneaker Collab 'Super Normal 2' — See It Here
Kid Cudi is getting some new kicks. The singer revealed the first "proper sneaker collaboration" of his career with Brooklyn-based art collective MSCHF ironically called Super Normal 2.
It's ironic because, well, there's nothing "normal" about Cudi's new sneakers, which were revealed exclusively by Highsnobiety last week. Highnobiety describes them as "the kinda kicks that Willy Wonka might sport on a night out."
MSCHF co-founder Daniel Greenberg said Super Normal 2 sneakers would liven up the "incredibly stale" current sneaker landscape. "Think about these collaborations where they bring in a celebrity to just change a color or emblem and that's it," Greenberg said. "If we were going to collaborate with a sneaker brand, they'd have to break open a new mold."
The wild-looking shoes feature an assortment of clashing colors like hot pink, turquoise blue, violet, plum, and teal. The letters MSCHF are printed on the tongue of the shoe and the laces are designed to look like a swirling mix of thick, bright blue and pink material.
Remember that scene in the 2012 animated film Wreck-It Ralph where Ralph creates a racecar for Vanellope by running it through a series of candy designs? Well, Cudi's Super Normal 2 sneakers look like they went through the same factory.
This isn't the first time Cudi's fans have seen his new kicks, however. He wore them when he headlined the 5th annual Summer Smash music festival at the SeatGeek Stadium in the Chicago area last week.
Kid Cudi x MSCHF's Super Normal 2 sneakers are said to be dropping before the end of the year.