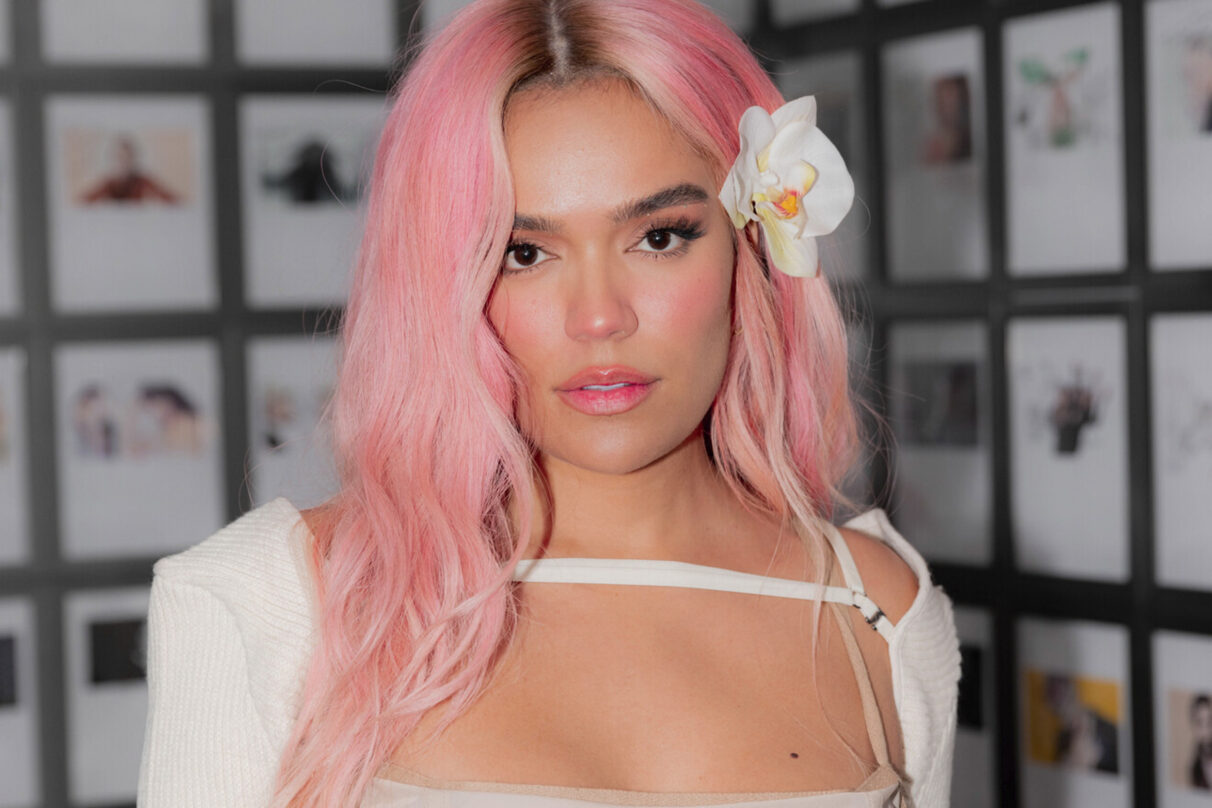 Karol G Unveils New Album Tracklist – Here Are the Star-Studded Collabs
Karol G's new album is right around the corner, and now we know what to expect. The Colombian pop star unveiled the tracklist for Mañana Será Bonito (Bichota Season) today (Aug. 7). The new 10-track album will feature collaborations with Peso Pluma, Kali Uchis, Young Miko, and more.
Many fans speculated a collaboration with Peso Pluma after both artists teased a song snippet. Now we know that the joint track is officially called "QLONA." Yesterday (Aug. 6), the Mexican rapper posted an Instagram story mouthing the words to the forthcoming collab. The second collaboration on the freshly-unveiled track list is "Me Tengo Que Ir" with Kali Uchis.
Another feature reveal is Young Miko, a collaboration many fans were asking for. Their upcoming song is called "Dispo." Other collaborations include "Gatita Gangster" featuring Dei V and a remix of "Provenza" by Tiësto. Moreover, there are two tracks that are scribbled out. One is titled "Un Clásico," and the other is "Verano Rosa" with an unknown feature.
Social media users are thrilled about the upcoming collaborations after the tracklist drop. A social media user wrote: "KAROL G X KALI UCHIS IS COMING FUCK I WON AHHHHHHHHHHHHHH." Another social media user echoed the same sentiment: "Karol G and Peso pluma? Karol G and young Miko? Karol G and Kali Uchis? Fuckkkk I can't wait for the new album ?????."
Besides the collaborations, other song titles include "Bichota G," "Oki Doki," "Mi Ex Tenía Razón," "S91," and "Una Noche En Medellín" Remix.
Last Friday (Aug. 4), the "MAMIII" singer revealed her stadium tour's openers. Her fans will now enjoy supporting sets by the emerging Puerto Rican rapper Young Miko and Spanish rapper Bad Gyal on selected dates. DJ AGUDELO888 will be opening all of the upcoming tour dates.Moving forward, Karol will start her highly-anticipated Mañana Será Bonito Tour at the Allegiant Stadium in Las Vegas, NV, on Aug. 10 (previously Aug. 11). The stadium tour will also hit major cities like San Francisco, CA; Pasadena, CA; Miami, FL; East Rutherford, NJ; Chicago, IL; and many more.