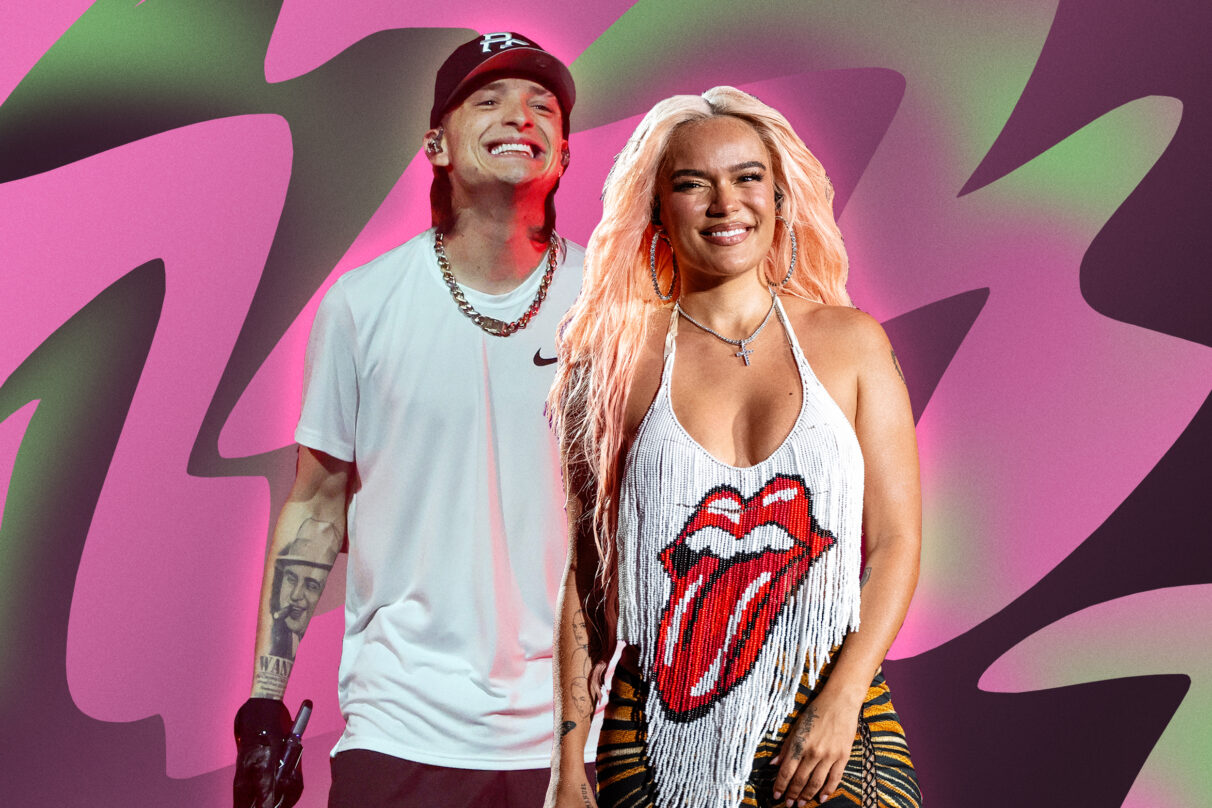 Karol G & Peso Pluma Make History at the 2023 MTV EMAs
Though the ceremony for the 2023 MTV Europe Music Awards (EMAs) was canceled, this year's winners were announced yesterday (Nov. 5). Among the Latine winners, Peso Pluma and Karol G made history in two of the major categories.
The MTV EMAs were set to take place in Paris, France, on Nov. 5. On Oct. 19, the organizers for the awards announced the 2023 ceremony was canceled due to the ongoing Israel-Palestine situation. "As we watch the devastating events in Israel and Gaza continue to unfold, this does not feel like a moment for a global celebration," the MTV EMAs shared in a post on X. "With thousands of lives already lost, it is a moment of mourning."
The categories were still open for fans to vote for their favorite artists. The winners were revealed yesterday on the MTV EMAs website. Peso Pluma emerged victorious in the Best New Act category, making history as the first Mexican act and the first artist who sings primarily in Spanish to win the award. Previous Latine winners include Bruno Mars in 2011 and Cardi B in 2018. 
Karol G also made history for her win in the Best Collaboration category. She shares the award with Colombian pop icon Shakira for their fiery collaboration "TQG." In 2020, Karol G first won Best Collaboration with Nicki Minaj, thanks to their hit song "Tusa." Now, Karol G has become the first artist to win twice in that major category.
Other Latine winners include Brazilian superstar Anitta, who won the award for Best Latin. For the second year in a row, Mexican pop star Kenia Os won Best Latin America North Act, and Colombian star Feid won his first MTV EMA for Best Latin America Central Act. Moreover, Argentine singer Lali claimed her fifth victory in the Best Latin America South Act category. Young Miko won her first MTV EMA for Best Caribbean Act, and in the Best Brazilian Act category, Matuê emerged victorious.