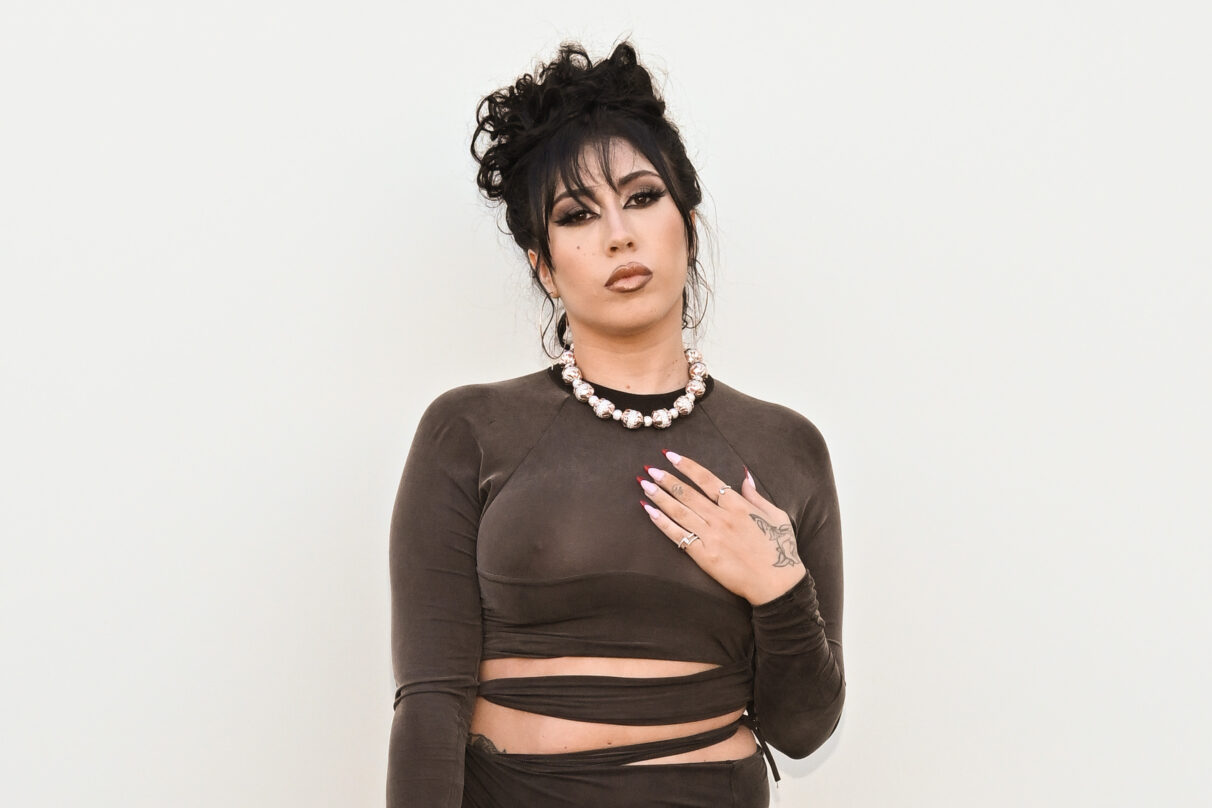 Kali Uchis Reveals New Album & 2023 Tour — Here's Everything to Know
Following her performances at this year's Coachella in April, Kali Uchis will tour more of the U.S. Yesterday (Jan. 23), the Colombian-American singer announced a North American tour and revealed the release date for her next album.
Earlier this month, Uchis announced that she would release an English and a Spanish album this year. Over the weekend, she revealed in a teaser video on Instagram, sharing that the English LP would drop first. The video shows her changing languages on an old portable TV. Next to English and Spanish, there's curiously a French option too. She selects English, and the album's title appears as Red Moon In Venus. 
Yesterday, Uchis revealed that Red Moon In Venus would release on March 3. She teased the album last week with the dreamy single "I Wish You Roses." Uchis opened up about the message behind the LP's celestial title as well. 
"Love is the message," Uchis said in a press release. "'Red Moon In Venus' is a timeless, burning expression of desire, heartbreak, faith, and honesty, reflecting the divine femininity of the moon and Venus. The moon and Venus work together to make key aspects of love and domestic life work well. This body of work represents all levels of love—releasing people with love, drawing love into your life, and self-love. It's believed by many astrologers that the blood moon can send your emotions into a spin, and that's what I felt represented this body of work best."
Uchis also unveiled her tour in support of the Red Moon In Venus album. The U.S. leg of the tour kicks off with her two performances at Coachella on April 16 and 23. Throughout the rest of April and May, Uchis' tour will visit U.S. cities like New York, Houston, Las Vegas, and Chicago. Rising British singer Raye will be the opening act on a few select dates.