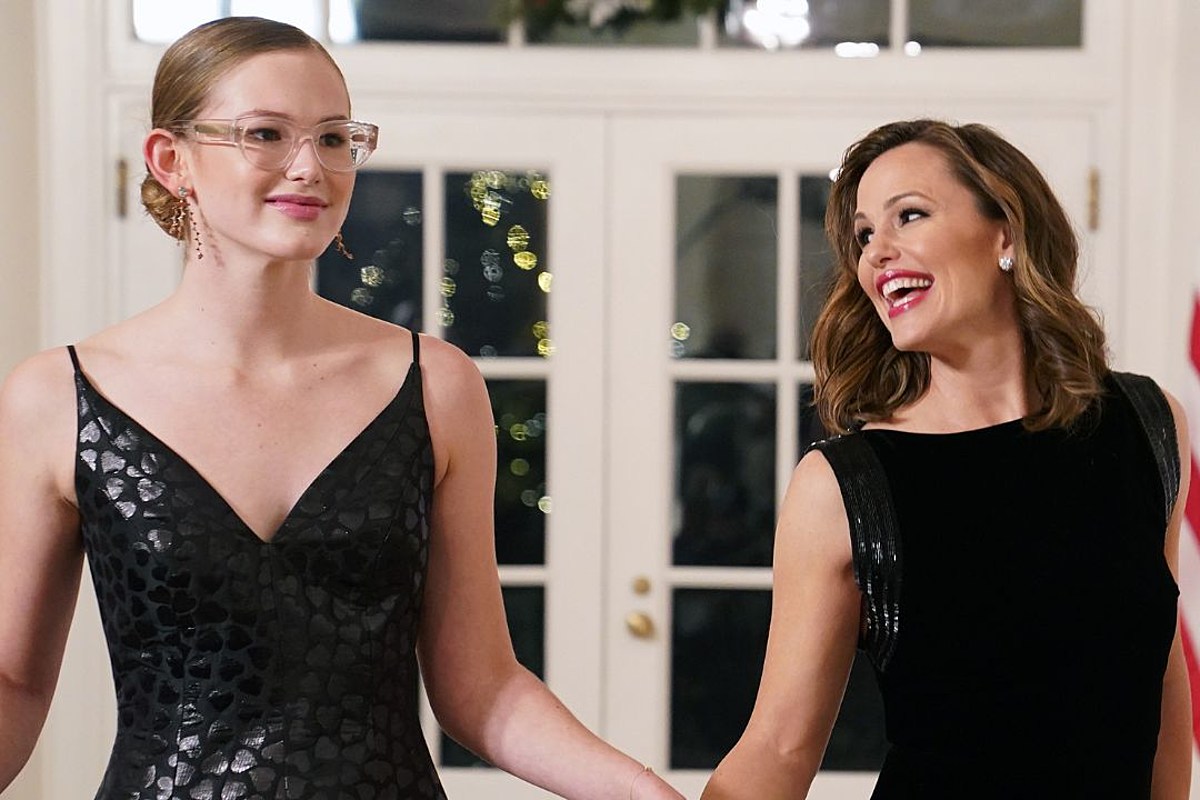 Jennifer Garner's Daughter Looks Just Like Her (PHOTOS)
Ben Affleck and Jennifer Garner's daughter Violet Affleck made a rare public appearance this week.
Earlier this week, Violet attended a star-studded Fourth of July party in the Hamptons alongside her father and step-mom Jennifer Lopez.
Wearing oversized glasses, her hair in pigtails and a long, flowing white dress, Violet looked so much like her 13 Going on 30 star mom that folks online couldn't help but do a double take.
Even though Violet looks stunningly like her actress mom, much about the teen is still a mystery.
Below, here's what we know about Ben Affleck and Jennifer Garner's teenage daughter, Violet Affleck.
What Does Violet Affleck Look Like in 2023?
Violet Affleck is the spitting image of her mom Jennifer Garner, with both having medium brown hair, dark brown eyes and full lips.
In 2022, the mother-daughter duo attended a dinner at the White House, where Violet, even wearing glasses, looked strikingly similar to her famous mom, albeit taller.
Violet and Jennifer have frequently been compared due to their look-alike status.
How Old Is Violet Affleck in 2023?
Violet Affleck is 17 as of July 2023. Violet was born on Dec. 1, 2005 months after her parents tied the knot in June that same year.
Despite having famous parents, Violet keeps a low profile when it comes to public outings.
Violet, who is still in high school, has one acting credit to her name, according to IMDb. She is credited for an episode of VH1: All Access.
READ MORE: 17 Photos That Prove Gwyneth Paltrow Looks Just Like Her Mom
In fact, Violet's parents have been strong proponents of keeping their children out of the spotlight.
In 2013, Jennifer Garner supported an anti-paparazzi bill designed to stop photographers from stalking and taking photos of underage celebrity children.
"There are violent, mentally-ill stalkers who can now get close to my kids by simply following mobs of photographers and blending in," Jennifer said at the time, according The Guardian.
"Like the very man who threatened to cut the babies out of my belly, who was arrested waiting behind our daughter's pre-school, standing among the throng of paparazzi. That man is still in prison, but I have no doubt there are others like him still out there," she shared.
Exes Ben Affleck and Jennifer Garner share three children: Violet, 17, Seraphina, 13, and Samuel, 10.
Celebrity Kids Who Look Exactly Like Their Famous Parents