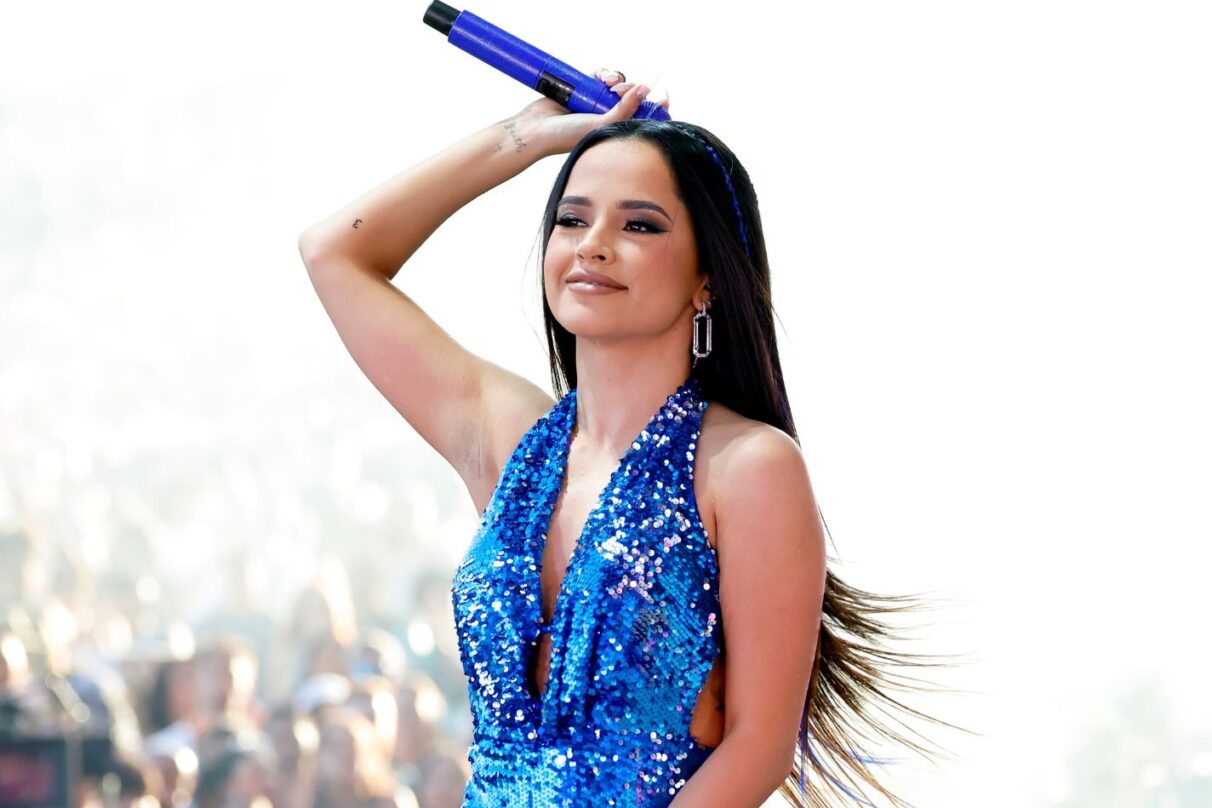 It's Finally Happening: Becky Announces First Headlining U.S. Tour
The wait is over – Becky G is finally going on tour. On May 9, the Mexican-American pop star revealed her upcoming – and first-ever – headlining U.S. tour. Following her buzzed-about Coachella performance that highlighted her Mexican roots, Becky is going on the road to share her music live. Her highly-anticipated Mi Casa, Tu Casa tour will kick off on Sep. 14 in Boston, MA, and wrap up on Oct. 14 in Phoenix, AZ.
The tour has been long overdue since fans have been waiting for this announcement since she released Esquemas last year. Today (May 9), she finally confirmed it's happening towards the end of the year.
"Mi gente… I cannot believe I get to finally announce MI CASA, TU CASA, my first ever headlining tour!!! ? I've been dreaming of this moment my entire career ?," Becky wrote on the social media announcement. "Tickets go on sale this Friday 5.12 at 10AM local at www.iambeckyg.com ?? I can't wait to sing & dance with you guys, los quiero mucho mucho mucho y nos vemos pronto! ??✨."
After kicking off in Boston, the 16-date tour will make its way through the U.S. with stops in New York (Sep. 16); Tysons, VA (Sep. 17); and Charlotte, NC (Sep. 19). It will also stop in Atlanta, GA (Sep. 21); Orlando, FL (Sep. 22); and Hollywood, FL (Sep. 23). There are also fives dates in Texas, including the cities: Sugar Land (Sep. 27), Grand Prairie (Sep. 28), San Antonio (Sep. 29), McAllen (Oct. 1), and El Paso (Oct. 3). The final shows are set to be in San Diego, CA (Oct. 6); Los Angeles, CA (Oct. 7); San Jose, CA (Oct. 8), and Phoenix, AZ (Oct. 14).
To say fans are excited is an understatement. One fan wrote: "The time has come, Becky g will be going on her own headlining tour ?? we finally made it, WE MADE IT ?️?️." Another fan echoed the same sentiment: "FINALMENTE BEASTERS!!! MI CASA TU CASA TOUR BY BECKY G ??."
"[The] 'Mi Casa Tu Casa Tour' is about inviting people into an intimate experience with me. My intention is for it to be a place where we can sing, dance, laugh, and cry, all in the comfort of our shared space," she told Variety in a recent interview. "I've never headlined my own tour before, so I really want it to feel personal and connect with my fans in that way, because we'll build nuestra casa [our home] in every city, together."
Not only will she embark on this tour, but she is also reportedly working on her upcoming regional Mexican music album, due later this year. We've already gotten a glimpse of it, including "Chanel" with Peso Pluma. But what else can we expect next from the hitmaker?