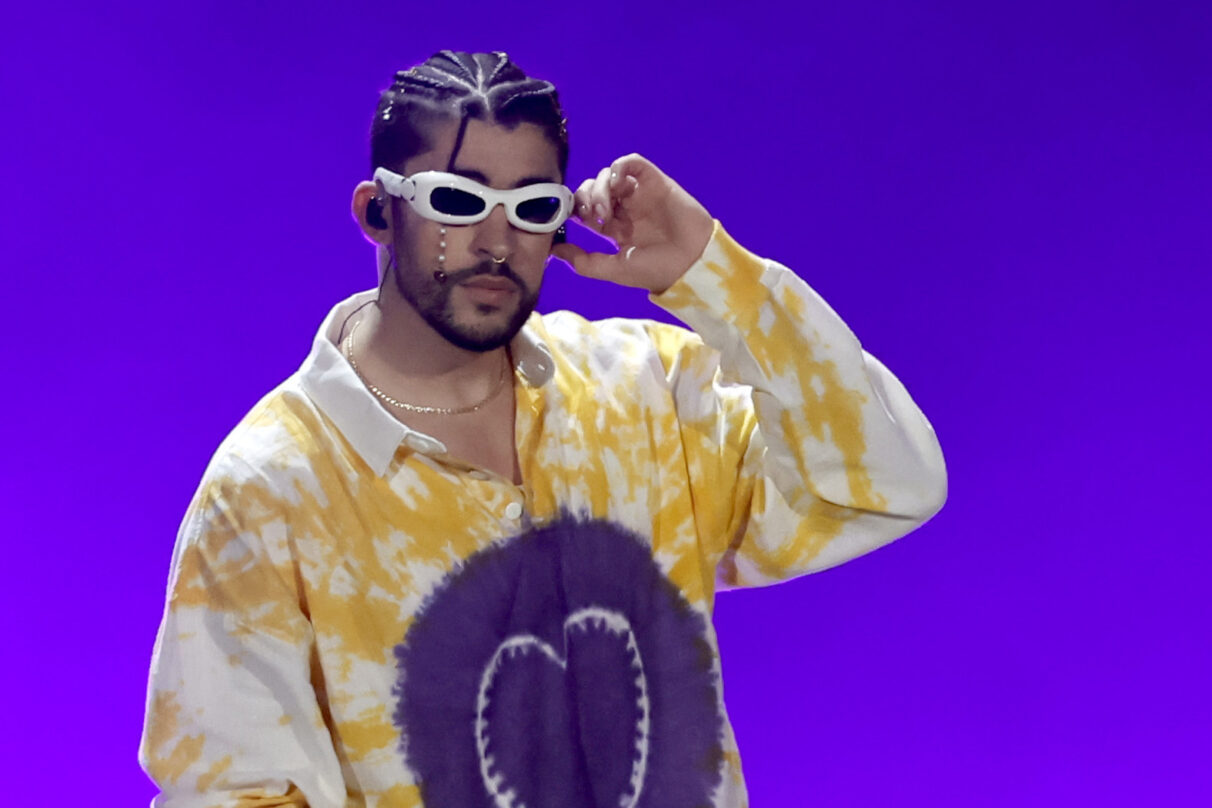 Is Bad Bunny Releasing a New Album This Fall?
It seems that Bad Bunny's 2023 break is coming to an end, as his latest cover story interview with Vanity Fair drops the news of an upcoming album for this fall. Yes, this fall. Writer Michelle Ruiz states that the contextual information for the interview is the forthcoming album — which Benito and his team don't necessarily confirm on the record during their discussion. 
In the feature, the writer reveals that when she congratulates the music artist on the record, he asks, "Who told you that?" Still, the publication takes the opportunity to ask him where his music is headed, giving fans a peek into what they can expect from the album. "I am playing around and enjoying myself, letting go. I'm being inspired a lot by the music of the '70s"—across genres, in both Spanish and English," he shared. "But I'm not sure if this is going to shape my music, generally, or just one song."
But Bad Bunny makes it clear that fans can't expect his future projects to sound like his record-breaking Un Verano Sin Ti. As he told VF, "It's impossible that the album that comes after Un Verano Sin Ti will sound like it—never, ever. I am always going to look for a way to do something new."
The announcement of an upcoming album isn't unexpected, especially considering Bad Bunny's recent return to social media, where a viral Instagram Stories photo dump left fans speculating if it hinted at his comeback. He also has been working on some buzz-worthy collaborations, including his recent drop with Travis Scott and The Weeknd, along with his upcoming song with Drake. It's possible that these moves indicate the Puerto Rican superstar trying to make some noise again in the industry, which would align with a new project on the horizon. 
No album details were revealed, but given past releases from Bad Bunny, we wouldn't be shocked if he started dropping cryptic clues soon or gave us a surprise drop one random midnight. We will just have to wait and see what's to come.