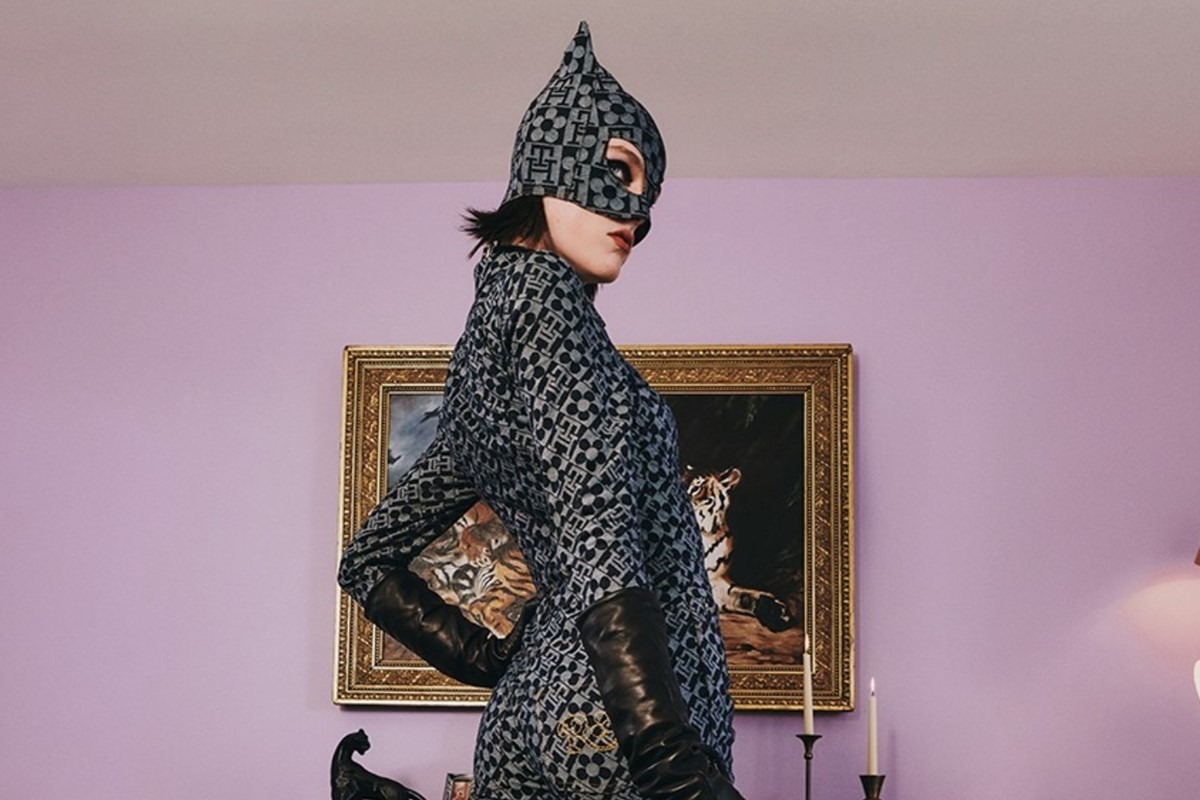 How to act like you know what's going on at fashion week
From Maximilian's big debut at Salvatore Ferragamo to Chopova Lowena's first ever runway, consider this your SS23
cheat sheet
With rumours of certain big designers leaving certain big fashion houses beginning to bubble up through the newsfeed – rivalling SS18 for its major switcharounds – the SS23 season is set to be a season of hot gossip and juicy firsts. The September womenswear shows are always the blockbuster event of the fashion calendar, and this year kicks off in New York on Friday 9 September, before heading to London on the 16th, Milan on the 20th, and Paris on the 26th. Though designers are probably in a blind panic right now, with reams of fabric flying through grotty studios in Tottenham and corniced ateliers on Rue Montaigne – desperately trying to fly the cast of whatever the next A24 film is to sit front row – there are a few things we know for sure…
Read More
Is Kanye West dumpster diving in Barnsley?
Wait, is Jordan Peele's Nope alien wearing Iris Van Herpen?
How Jisoo Baik crafted a fashion sanctuary for Björk
How Raf Simons created 'babushka' costumes for wild new opera Glass Handel
As always, we'll be covering the latest fashion week happenings as and when they occur – so make sure to follow @dazedfashion on Instagram and @dazed on TikTok for breaking news and sellotaped celebrity appearances. But before all that, we've we pinpointed the moments that should definitely be on your radar – because fashion month is nothing if not a bottomless cauldron of news, cameos, and collabs.  
PETER DO WILL SHOW MENSWEAR FOR THE FIRST TIME
Beloved for his outsized, bulwark-shouldered tailoring and sliced denim, Peter Do will be debuting his first ever menswear collection in New York on September 13. Having trained under Phoebe Philo, the designer always had a thing for tomboyish silhouettes and languid tailoring – and even though plenty of men have worn his womenswear piece, Do's choice to go coed is an exciting venture, promising to reinvigorate the men's suit with cool insouciance. Revisit our interview with Do here. 
FENDI'S BIG BAGUETTE ANNIVERSARY SHOW
It's been 25 years since Fendi first introduced its Baguette to the world, and roughly the same amount of time since Carrie Bradshaw whined "it's a bag-UETTE," when getting mugged on the corner of Houston street. As if to pay homage to the series that launched one of the ultimate It bags, Fendi will be hosting a special anniversary show on September 9 in New York. The whole thing was teased last month when Linda Evangelista made her high fashion comeback in an accompanying campaign shot by Steven Meisel, silk caps piled on her head with a fish-scaled baguette tossed behind her wrist. 
NYFW ENTERS THE METAVERSE
NYFW is fulling flinging itself into the metaverse this season, as Tommy Hilfiger gets set to go digital at his blockbuster SS23 show. Joining him are the likes of Jonathan Simkhai, Kim Shui, and The Blonds, who all released NFTs in the lead-up to the big event that would allow their owners to nab a seat at their runway shows. Expect to see more of this as the metaverse swallows up more of the fashion industry. Speaking of Tommy, there is also going to be a big collab getting its debut, as the legendary designer links up with British star Richard Quinn for the new season.
MARC JACOBS TAKES NYFW TO HEAVEN 
Marc Jacobs' bratty little sibling brand Heaven is set to drop its latest collection during NYFW, with a blowout party planned to take over a Brooklyn warehouse. On the line-up? Charli XCX, Pink Pantheress, Doja Cat, Yaeji, and Kaytranada. Casual!
CHOPOVA LOWENA'S FIRST SHOW
Over the past year or so, Chopova Lowena's carabiner kilts have seemed increasingly impossible to avoid, with almost every wanna be It girl transforming themselves into Emma Chopova and Laura Lowena-Irons' vision of Bavarian fashionistas. First coming to prominence during the pandemic, the brand's past collections have all been debuted via jaunty fashion films or lookbooks, but now, the duo are planning their first ever runway which will take place on September 19. Think Oktoberfest, but actually cool. 
MAXIMILIAN'S DEBUT AT SALVATORE FERRAGAMO
Maximilian has become something of a wunderkind on the London fashion scene, his vision of Black elegance making him one of the most exciting designers to have graduated from Lulu Kennedy's Fashion East incubator scheme in recent history. Earlier this year, he managed to snag the creative director position at the Salvatore Ferragamo, and his debut show will be held on September 24 in Milan. A sneak peek of the offering was unveiled in this month's British Vogue, featuring a tuxedo that had been refashioned into an uber chic, cut-out LBD. 
FASHION EAST'S NEW LINE-UP 
As Jawara Alleyne prepares to fly the coop, taking his holey, safety-pinned creations onto pastures new, Lulu Kennedy announced the new additions to her Fashion East cohort. There's the Brazilian Karoline Vitto, whose slip dresses and signature metal inserts are recasting the fat body as a thing of deserved beauty, and then there's Michael Stewart, an Irish designer and RCA graduate, whose experimental proportions and silhouettes at Standing Ground mine the slipstream between ancient history and 2022. 
RAF AND J DUBS ARE COMING TO LONDON 
Perhaps the most exciting thing to happen to London this season is the arrival of Raf Simons and the return of JW Anderson's womenswear show. A longtime obsessive of British subcultures, whilst in the capital, Simons is also turning his hand at costuming the BBC's Proms, which will take place in the soon-to-be-shuttered Printworks. J Dubs, meanwhile, is no doubt feeding the pigeons somewhere in Trafalgar Square – and good for him!