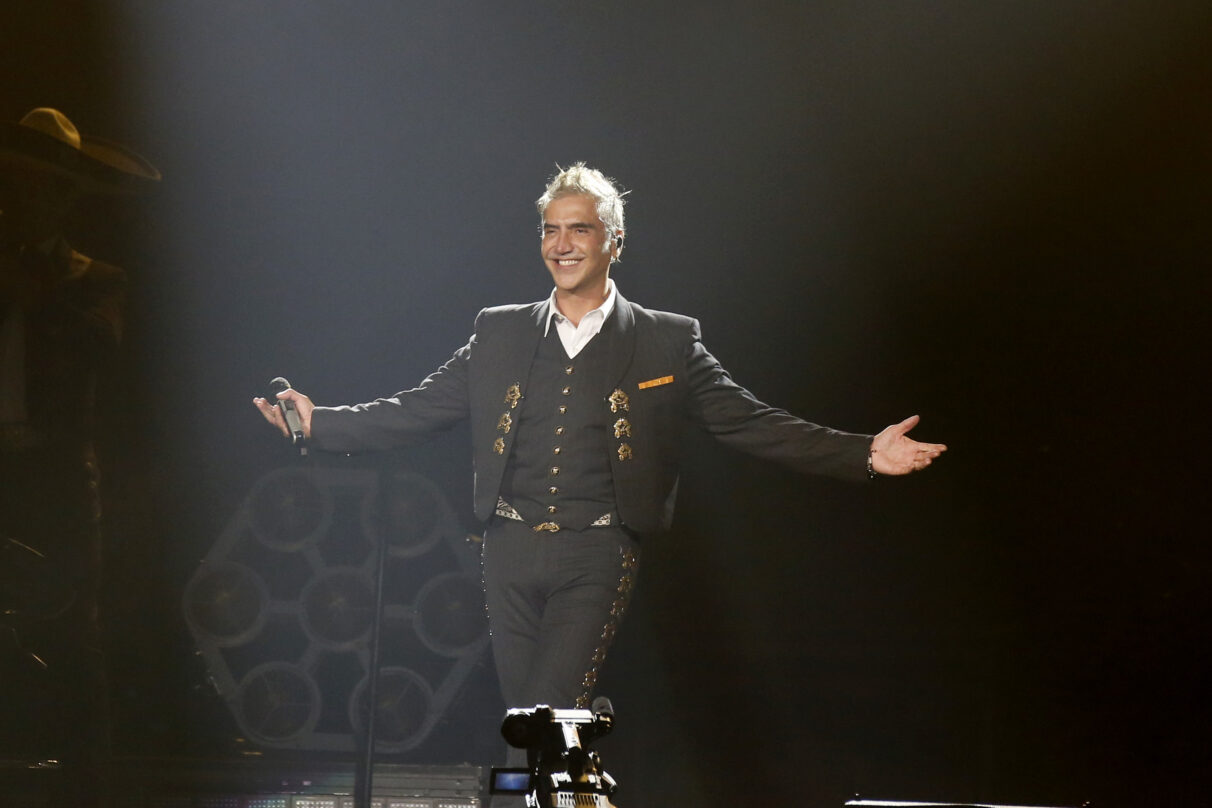 Here's Why Alejandro Fernández Is Re-Recording This Controversial Song
One of Alejandro Fernández's most controversial songs will be rewritten. Yesterday (Mar. 6), the songwriter behind "Mátalas" revealed that Fernández would record a new version of the song after it was deemed that it promoted violence against women.
"Mátalas" is one of the most popular songs in Fernández's discography. He originally recorded the song for the 2003 album Niña Amada Mía. In the mariachi track, Fernández sings about helping his friend win over a girl. While somehow using "kill them" as a metaphor for love, the controversial lyrics include references to buying a gun or a dagger to murder them.
Discussions around the jarring lyrical content of "Mátalas" resurfaced last month when Fernández performed the song at the Viña del Mar festival in Chile. After watching his performance, Karla Rubilar Barahona called out the song for not sending a good message considering the high instances of femicide in Chile. 
"I love Alejandro Fernández and although the song #Mátalas is a metaphor, in Chile there lives the scourge of femicide," she wrote on Twitter. "A chorus that says 'Get a gun or buy a dagger and become a murderer of women SHOULD NOT have been on display at Viña del Mar. My opinion."
Following the outcry over "Mátalas," the song's writer, Manuel Eduardo Toscano, responded to the controversy. In an Instagram post, he clarified that his intention with the song's lyrics was never to promote violence against women. 
"The public, the people, know that I never tried to incite harm to women, when I wrote "Mátalas" by Alejandro Fernández," Toscano wrote. "ALL THE OPPOSITE I wish and in that way my daughters could be loved by someone telling them, 'I'm going to kill you with kisses, with caresses, with tenderness, sending you flowers.' I would applaud that gentleman. If I said those words to a blessed woman, THIS SIMPLY IT IS A METAPHOR A WAY OF SAYING 'I LOVE YOU.'"
Toscano went on to say that he rewrote the song, presumably the section about the gun and the dagger. He added that Fernández would record a new version of the song.
"Let me clarify, I already changed the verse, and I'm going to record it soon," Toscano wrote. "Those who are criticizing the lyrics, I beg you to re-analyze them. Gentlemen, I love and respect women, that's why I wrote, "#subliememujer" the same song that Don Vicente Fernández recorded for me." 
Fernández will perform concerts across the U.S. this fall in the Amor Y Patria Tour. His son, Alex Fernández, Jr., will serve as the opening act on the tour, which kicks off on Sept. 8 in Sacramento, CA.