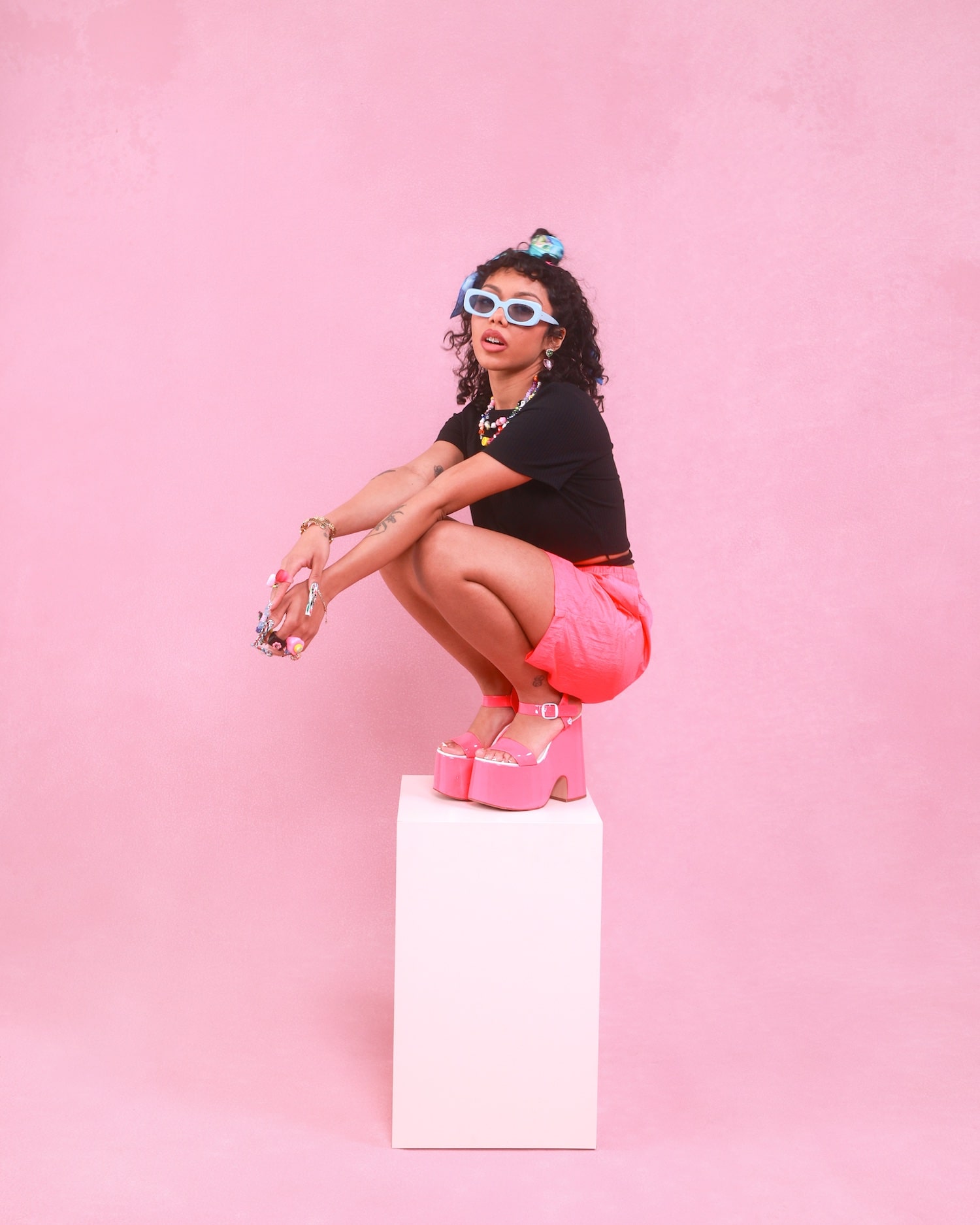 Puerto Rican Creative Alani Noelle Partners with Target for New Collection
Brooklyn-based fashion creative, Alani Noelle, has teamed up with Target for their next Future Collective collection.
Launched in September 2022, Future Collective features collaborations with different social media influencers with unique views in the fashion industry. Noelle is the third partner to work with Target to co-design for Future Collective.
This year's Future Collective with Noelle features nearly 90 pieces of summer apparel and accessories, including skirts, dresses, shorts, and tops. The clothing ranges in size from XXS to 4X and 00 to 30. Most items are under $35.
According to a press release, "the collection evokes a sense of nostalgia for joyful summer days" and is "inspired by Alani Noelle's Puerto Rican heritage through colorful and tropical designs, encouraging guests to express themselves through style and fashion."
Jill Sando, Executive Vice President and Chief Merchandising Officer for Target, said she is proud to welcome Noelle to the brand and looks forward to seeing her trending styles inspire Target shoppers.
"Alani's collection reflects her fresh and expressive take on fashion and captures the spirit of summer with bold pieces that allow our guests to celebrate themselves," Sando said in a statement. "Through this partnership, we'll continue giving our guests what they love most about Target: joyful and stylish designs at an incredible value."
Currently, Noelle boasts 410,000 followers on Instagram. "While my following was growing, some of the main feedback that I got back from girls and women — and men — was the admiration for me being fearless," Noelle told Pop Sugar earlier this year. "I think that was my foundation."
Future Collective with Alani Noelle can be found in select stores and on Target.com beginning May 7, 2023.