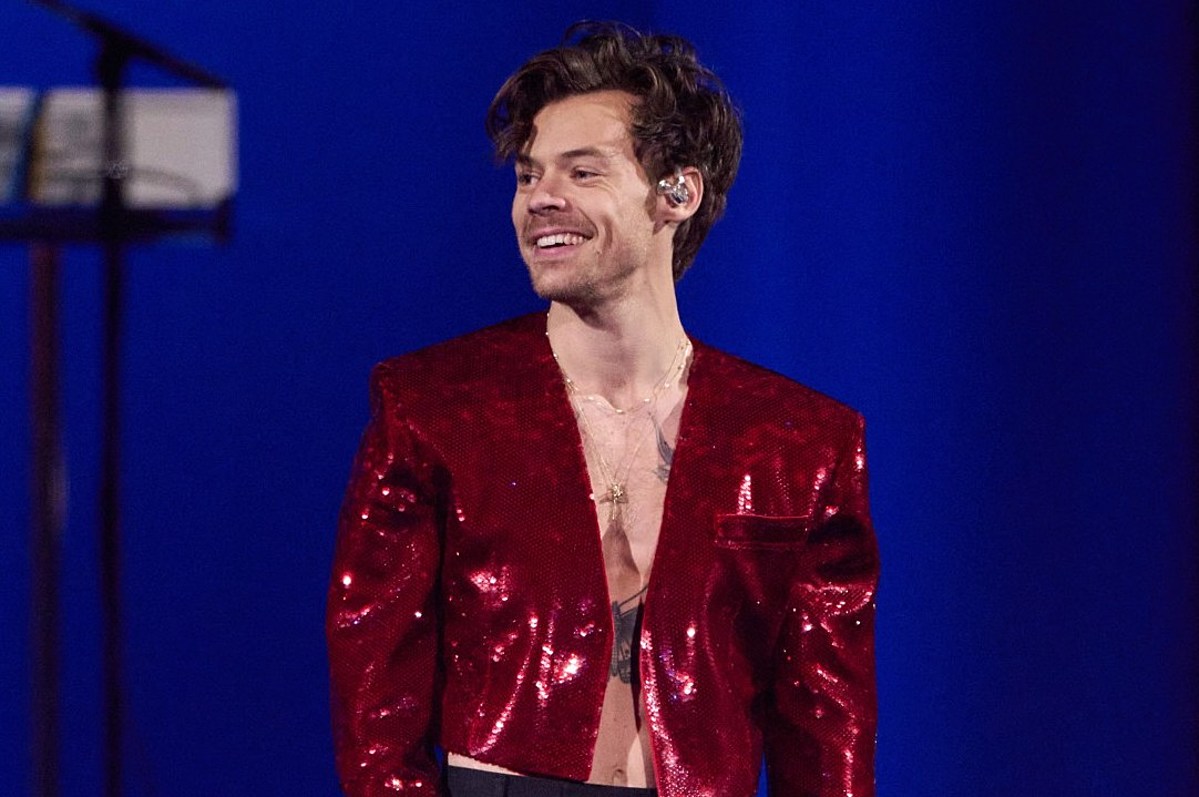 Harry Styles Stops Concert for Pregnant Woman, Chooses Baby Name
Harry Styles literally stopped a concert for a pregnant fan who didn't want to leave to use the bathroom.
On Tuesday (June 20), the One Direction alum performed a sold-out concert in Cardiff, Wales at Principality Stadium. Styles was chatting with fans on stage when he saw a fan in the audience named Sian. She requested that he help name her unborn baby.
"You don't really want me to name it?" Styles questioned. "Yeah, go ahead and name it… I simply cannot take it. Do you know what you're having?"
Sian told him that she was having a baby boy and had four potential options for him to choose from.
"That's a lot of pressure, Sian," the "Sign of the Times" hitmaker began. "This could be quite fun though, couldn't it? The mystery child. What's it gonna be? What's it gonna be? What's it gonna be?"
Before Styles had the opportunity to respond further, Sian admitted that she really had to use the restroom. In turn, Styles promised to stop the show for her and stall by reading some fan posters and chatting with the crowd.
"I'm going to do this for one time," Styles told her. "If you go for a wee, I'm going to stall. Sian, you won't miss a thing. If you hurry up, you won't miss a thing."
When Sian made her return after using the loo moments later, everyone cheered, including Styles. Sian then gave him four different name options including Stevie, Rafe, Harley and Caleb.
Instead of choosing the name himself, he had the crowd vote for the best name via cheers and applause. Based on the applause, her son's name will be Caleb!
Artists Who Cancelled Their Concert Tours