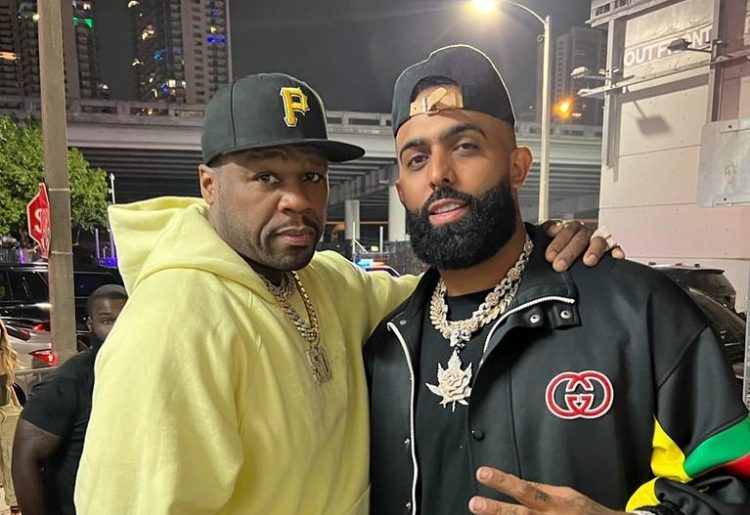 Eladio Carrión Drops New Album '3MEN2 KBRN' Featuring Lil Wayne, 50 Cent, Bad Bunny, and More: Listen Now
Eladio Carrión has released his highly anticipated album, 3MEN2 KBRN, which features an impressive lineup of guest appearances. The Latin artist surprised fans when he announced the album earlier this week, along with the reveal of its 18-song tracklist. The project is available now via Rimas, the indie label that is also behind superstar Bad Bunny.
The album features collaborations with some of the biggest names in the industry, including Lil Wayne, 50 Cent, Future, Bad Bunny, Quavo, Lil Tjay, and Fivio Foreign, among others. The star-studded project is a follow-up to Carrión's mixtape SEN2 KBRN Vol. 2, which was released last November.
In a recent interview with Apple Music, Carrión discussed the importance of finding the right track for the right artist. He said, "Sometimes, people do songs with American artists, and they don't do the right song. It's all about having the right track for the right person, and for them to understand that the music does work on our side. We really did this bridge between American and Latino artists for the first time."
The album is already generating buzz among fans and critics alike. Its impressive roster of guest artists and Carrión's unique blend of Latin and American influences make it a standout release in the current music landscape. Fans can stream 3MEN2 KBRN now to experience Carrión's latest project for themselves.