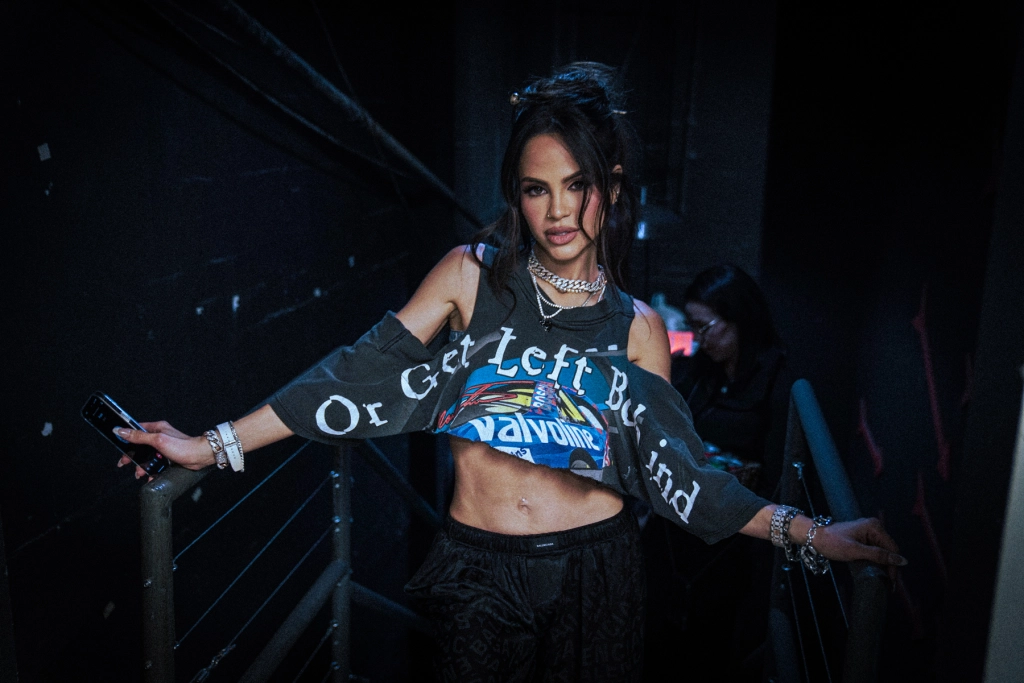 Natti Natasha Unleashes Her Party Spirit in "Algarete" Music Video
Following the announcement of Natti Natasha hosting the upcoming 2023 Latin American Music Awards, the Dominican singer released her latest single, "Algarete," on March 30th, accompanied by a sultry music video via her official website.
The sensual track, produced by Mora, was inspired by her recent trip to Paris. In a statement, she explained the inspiration: "I was around Paris, and I said, 'There are a lot of people here who go algarate.' And I thought, 'I must do something like this for all those people who want to live the crazy life or escape for a day to do their own thing.'" The Puerto Rican slang word "algarate" refers to someone going all out on a night of partying. "It's a song that I dedicate to those who, although they no longer have the same opportunity to go out as before, [and] when they do, they have the chance to relive their years of intense partying," she said. "With this track, the nights in Paris really inspired me; and you can feel the same vibe I felt when I first got the idea for the song."
The Rodrigo Films-directed music video begins with Natti arriving at a nightclub. The video follows her as she dances seductively with the club's exotic dancers and sings about enjoying a night out. Other clips show a man's hands underneath her small black top, one of the most provocative scenes in the entire music video. Natti decided to release the visuals through her official website rather than on YouTube because her team noticed that her videos often get lost in the algorithm. "In my last videos, my work team has told me that YouTube blocks me and the algorithm loses it because my content is strong, which I consider exaggerated," she expressed in a press statement. "To avoid restrictions, I decided to release this video via my official website to make sure that all my fans, around the world, could enjoy the new stuff, without restrictions."
You can watch the official music video for "Algarete" on Natti Natasha's website.