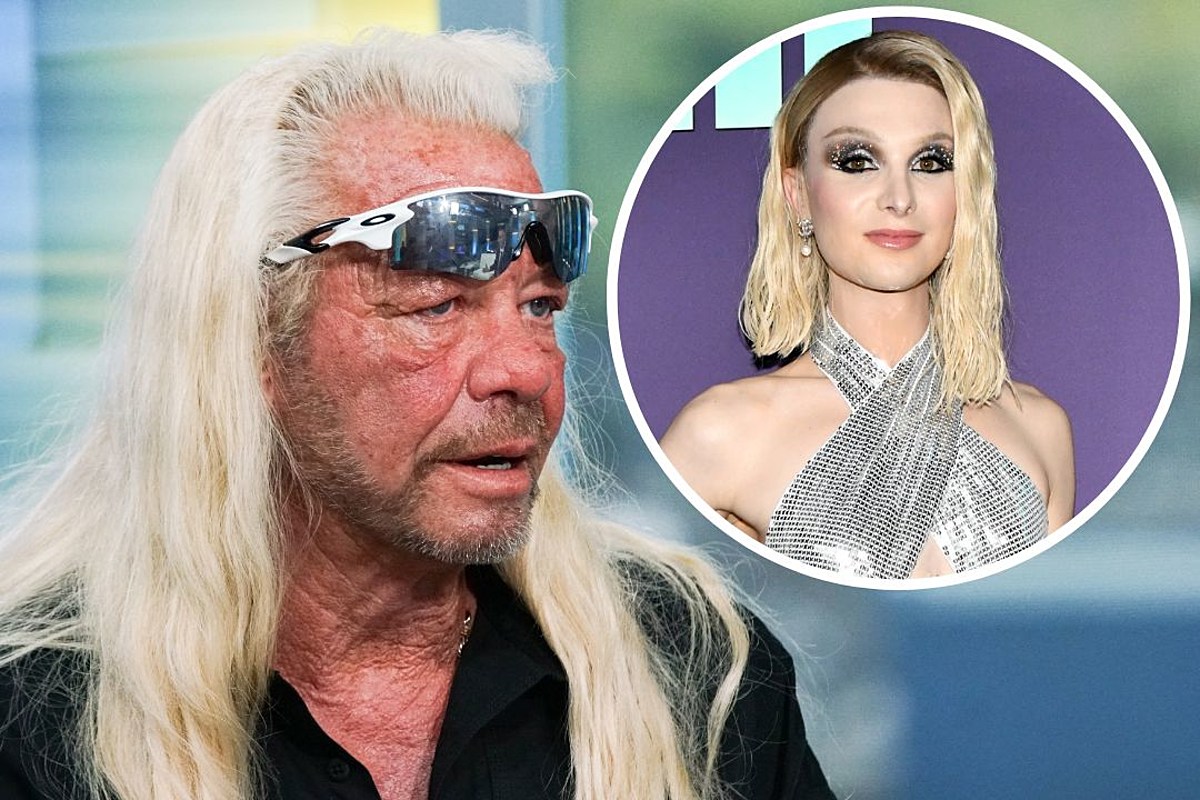 Dog the Bounty Hunter Threatens Trans TikTok Star Dylan Mulvaney
Dog the Bounty Hunter went on a hateful, homophobic tirade in a recent interview and threatened to harm trans influencer and TikTok star Dylan Mulvaney.
"People playing church all led to Bud Light. Is that right? Get that punk down. Rebuke Satan out of him and just give him a couple black eyes. That's exactly … and I mean that. If I ever see him, I'm dropping him," Dog said according to TMZ, misgendering Mulvaney, who is a trans woman and uses she/her pronouns.
TMZ reports Dog also said "Jesus was not a sissy" and that we don't need more "sissy men" when the LGBTQ+ community was brought up during his interview.
READ MORE: Dylan Mulvaney Reveals Face After Facial Feminization Surgery
In response to her father's violent rant, Dog the Bounty Hunter's daughter Lyssa Chapman, who is a lesbian, told TMZ she is "trying to find out why he said such nasty things," and that his hateful comments "do not reflect the morals he taught her growing up."
Lyssa also revealed she spoke with her father over the phone after the interview went public and that their conversation mostly included unproductive yelling.
Dog's other daughter, Bonnie, posted a lengthy note to Instagram slamming her father's "prehistoric beliefs" and calling it "utterly repulsive to advocate violence against our transgender community." She admitted Dog's comments are the reason she "distanced" herself from him.
Bonnie's caption also noted she is a member of the LGBTQ+ community as well and that she is "absolutely horrified but not surprised" by Dog's rant. She also personally apologized to Mulvaney.
Dog's terrifying tirade was in reference to Mulvaney's Bud Light partnership, the bizarre and frightening transphobic backlash to which she recently said has made her not "feel safe" in the U.S., leading her to travel outside the country.
"The people here [in Peru] are so kind. I feel very safe here. It's a little sad that I had to leave my country to feel safe, but that will get better eventually," Mulvaney said of her travels abroad, according the New York Post.
Hateful statements and beliefs like Dog's contribute to the marginalization of and violence committed against trans people. Human Rights Watch reports "persistent marginalization puts transgender people, particularly Black transgender women, at heightened risk of violence at the hands of strangers, partners, family members, and law enforcement."
According to the Office for Victims of Crime, one in every two transgender people are sexually abused or assaulted at some point in their lives, while UCLA's Williams Institute found that trans people are over four times more likely than cis people to "experience violent victimization, including rape, sexual assault, and aggravated or simple assault."
If you or someone you know has been the victim of transphobic or anti-LGBTQ+ violence or harassment, help is available here through the Anti-Violence Project.
Celebrities Who Dissed Other Celebrities in Interviews