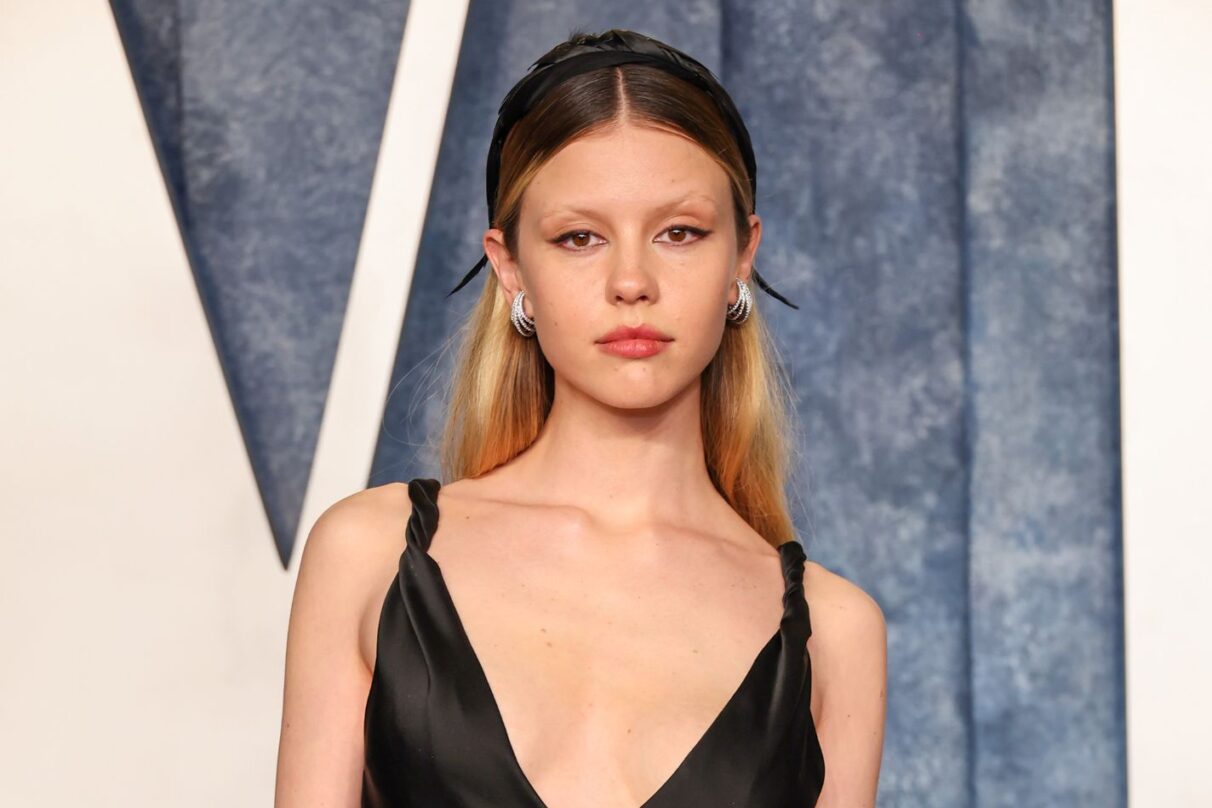 Did You Know Actress Mia Goth Is Brazilian?
Mia Goth has been rising in the Hollywood ranks since making her debut in Lars Von Trier's 2013 erotic art-house drama Nymphomaniac. Last year, she received the highest praise of her career when she starred as the title character in Pearl, a horror film that plays like an unsettling mix of The Wizard of Oz and The Shining.
What shocks people every couple of months is the fact that she's actually Brazilian.
Mia Gypsy Mello da Silva Goth was born in London to a Brazilian mother and Canadian father. When she was only two weeks old, she and her parents moved to Rio de Janeiro, Brazil, to be closer to her mother's side of the family, with Goth's grandmother being famed Brazilian actress Maria Gladys. At age 5, Goth and her mom moved back to London after her parents divorced.
"I remember leaving Brazil and it was really difficult," Goth told Another magazine. "At five you make such strong connections and one of my first memories was holding my grandmother's hand in Copacabana and thinking 'This is where I live, and this is where I'll grow up', and even as a five-year-old I appreciated the beauty of that place, knew that it was special and that I was lucky and that not everywhere was like this."
During a 5 Points of Culture interview with Cultured Magazine, Goth said her Brazilian grandmother was her inspiration. "She's just had an incredible life," she said. "She gone through a lot, and she's always encouraged me to expand my universe as much as possible. I just think she's amazing."
As much as she loves her grandmother, Goth admits that when she visits Brazil, she feels like an outsider. "When I'm in Brazil, I'm not Brazilian at all," she said. "I am a gringo. And then when I'm in England, I'm not really English. But when I lived in Canada, I was considered too English. So, I never really felt like I clicked somewhere, or that I belonged to one place."
Recently, Goth joined the Marvel Cinematic Universe. According to Deadline, she will join two-time Oscar winner Mahershala Ali (Moonlight) in a reboot of the vampire flick, Blade. She is also rumored to be joining Oscar Isaac and Andrew Garfield in Guillermo del Toro's Frankenstein. And is currently in production for the sequel to Pearl titled MaXXXine.