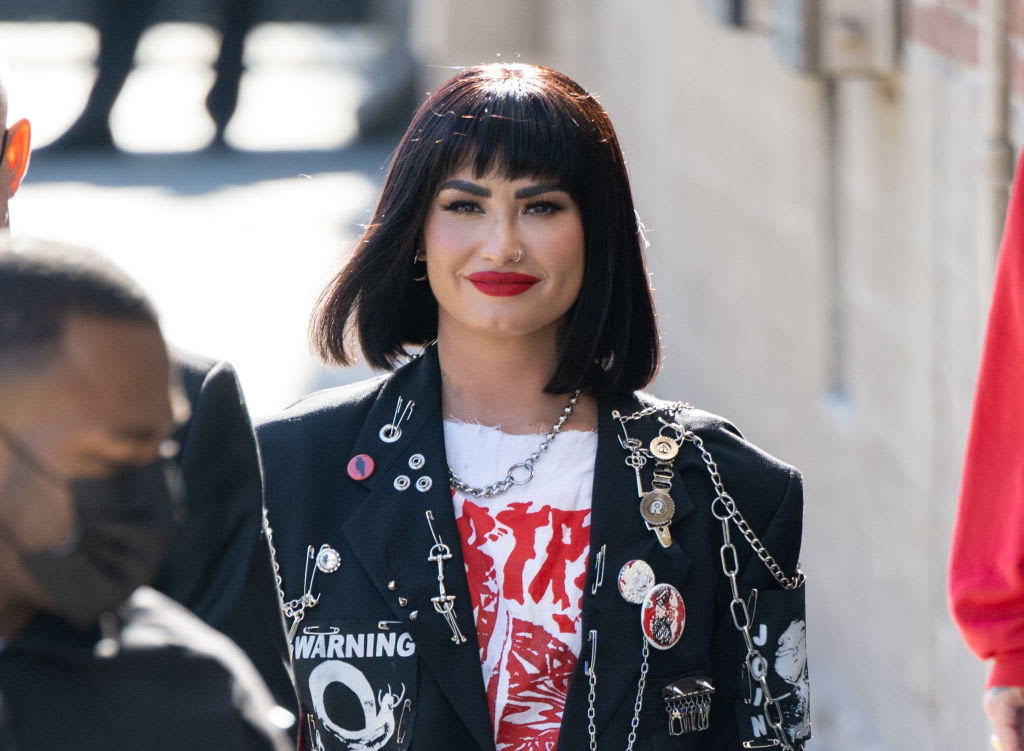 Demi Lovato Announces Current Tour Is Their Last
Say it ain't so! Demi Lovato is calling it quits on the road. Today (Sep. 13), the Grammy-nominated artist shared on her Instagram Stories that her "Holy Fvck" Tour will be the last. 
"I'm so f**king sick. I can't get out of bed," she wrote in a caption. "I can't do this anymore. This next tour will be my last. I love and thank you guys." The stories were deleted shortly after.
The "Holy Fvck" Tour, Demi's first tour in four years, officially kicked off on Aug. 30 in São Paulo, Brazil. The final show of the South American leg is intended to take place tonight in Santiago, Chile, at the Movistar Arena. At the time of publication Lovato, Movistar Arena, nor Live Nation have made any statements through their social media accounts about whether the show would proceed as scheduled. 
Naturally, Lovato's fans are taking to social media to show support and concern. "If the show goes on tonight: Chile fans, please make sure you show Demi more love than any other fans could," pleaded a fan on Twitter. "If it doesn't go on, [Demi] please just go home to your fam and doggos and take a breather."
"If the tour has to end then it's heartbreaking, but we don't ever want a repeat situation of 2018," wrote another fan referencing the singer's near-fatal overdose. "Demi's happiness and health is the most important thing to us. The music is everything but them as a happy functioning healthy human living being means more. Demi Lovato, we love you."
The tour is in support of Lovato's new album of the same name. A new song, "29," recently made headlines for allegedly referencing her relationship with ex-Wilmer Valderrama. The U.S. leg of the tour is currently scheduled to begin on Sep. 22 in Sacramento, CA, and play major cities through Nov. Regardless of the status of the tour, we hope Demi remains safe and in good health.
Note: Demi Lovato recently announced she is using she/her in addition to they/them pronouns. This article is written to reflect the artist's identity.