D.J.C. On "Sexy House Thang" And The Power Of Positive Music In Challenging Times
In our interview with D.J.C. (Daniel Jahmal Clarke) about his release "Sexy House Thang," ft. Bijoux, the producer shared that the track's creation was a result of chance meeting destiny. Collaborating with talented musicians during his time in New York, he encouraged improvisation to form a unique blend of sounds.
Teaming up with Bijoux further enhanced the project. The track breaks away from current EDM trends, aiming to combine classic house elements with a contemporary touch. D.J.C. perceives "Sexy House Thang" and music in general as catalysts for positivity, offering an escape from negativity and polarization. The artist hopes that he can foster unity and healing.
D.J.C. also intends to balance his roles as a musician and entrepreneur, with plans to release more solo tracks in the coming years while continuing to support first-rate artists through his label, NexGen Music.
The much-anticipated "Sexy House Thang" video has made its debut, sparking our curiosity about the sources behind it. Can you share the inspirations that brought it to life?
The super short version is that as with many things in life, chance meets destiny. The track was already there. During my time residing in New York I was able to connect with a diverse group of exceptionally talented musicians, where our chemistry made the collaboration possible. I took the approach of having each musician improvise without prior knowledge of what the others had contributed, so I gave them the freedom to jam and vibe as they felt in that moment.
The chance, no destined connection with 'Bijoux' several years later was icing on the cake, not to mention having my then five and three year-old kids involved just makes this project and collaboration simply fabulous for me.
We have covered our process extensively in our "Sexy House Thang" – Behind the Scenes video. I encourage interested readers to give it a watch, it's a blast!
How did you and Neil Sanford collaborate to synchronize the animated visuals with the music's energy? Can you elaborate on the themes and narrative that guided your process?
Working on the visuals with Neil (aka Earth Leakage Trip), was a lot of fun but also a little stressful as well. As with all creative arts and projects, there are so many different ways to approach the canvas. We went through many different iterations of the key sequences before landing on a direction that we felt happy with (and as any artist knows, you never end up 100% happy with your work!). The fact that Neil is a music production artist – a legendary underground music artist in the UK in fact – and we have a relationship and chemistry surpassing a decade, most definitely made the project go a lot smoother. I did originally intend on outsourcing the project but ultimately decided that we could achieve the vision we wanted in-house. We go into a bit more detail in our behind the scenes video.
"Sexy House Thang" breaks away from the overused EDM sound prevalent today. What motivated you to adopt this approach, and how do you see this style influencing future productions?
The original sketch for 'Sexy House Thang' goes back as far as 2008, and as I am sure you are aware the sonic imprint of what we currently define as house music today has "evolved" quite a bit since then. As the years went on and I was (slowly) molding the idea of "Sexy House Thang" into something tangible, I was very intentional about wanting the arrangement to pay homage to the roots of classic funky, Latin, and jazz-infused house music, and intertwining the sound with a more recent take on genre without the some of the "EDM-style" sounds like as you say is very common in the genre today.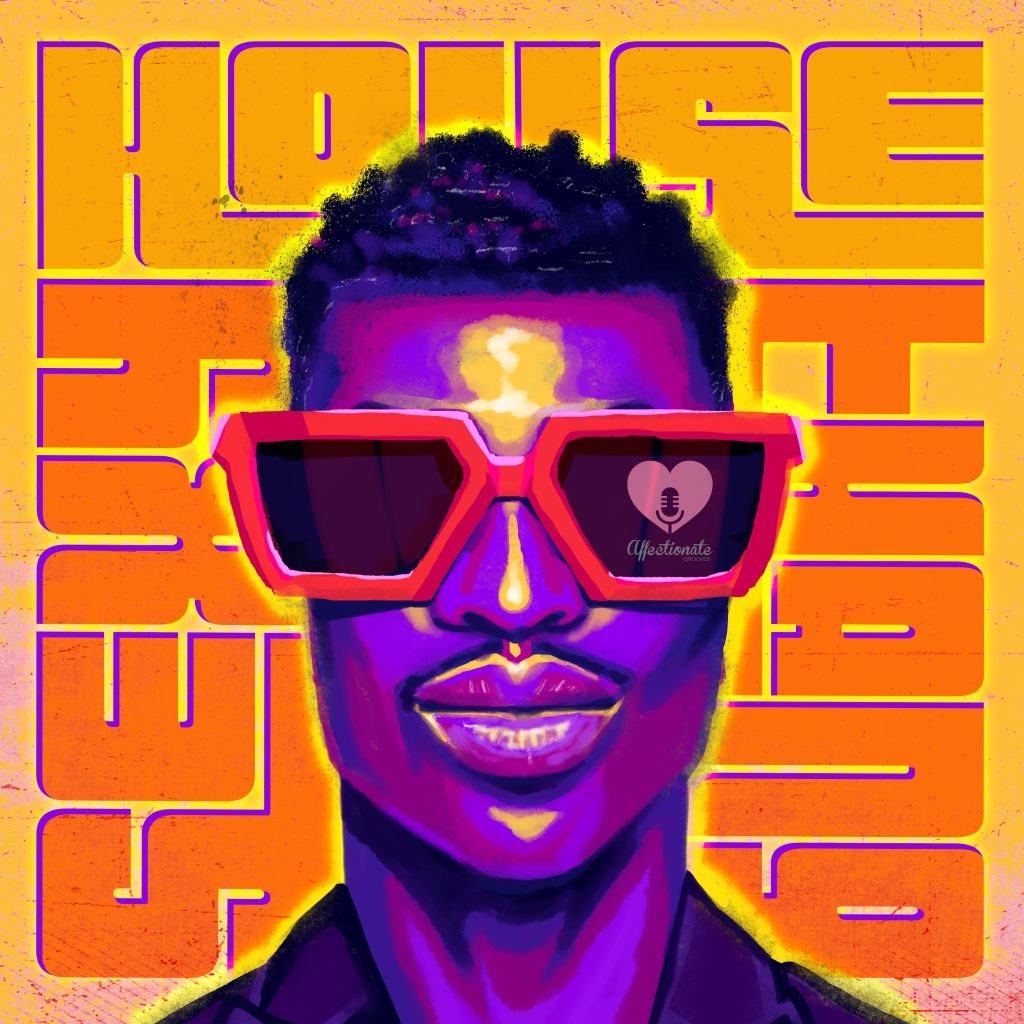 So, I guess you could say that I wrote the track to appeal to house music purists that dig that funky house vibe, while also appealing to house/EDM music lovers that perhaps aren't as in touch with the more musical side of the genre. I would say that the vox, bass, and synth elements keep it sounding "fresh" and more in line with today's house music production techniques.
There is a very strong likelihood that future D.J.C. releases will adopt a similar style; however, when it comes to music production I consider myself to be genre agnostic, so I plan to release music of various different genres, styles and tempos.
Amidst environmental challenges and societal polarization, how do you perceive "Sexy House Thang" and music in general as catalysts for uplifting spirits and promoting positivity in these trying times?
Plain and simple, "Sexy House Thang" is feel-good music, with the intent of bringing positive energy and vibes that I feel the world needs right now. We are living on a dying planet accelerated by our own abuse and neglect, as well as gradually falling prey to extreme partisan polarization (aka politics) and the dehumanization of our species.
"Sexy House Thang" is full-on escapism where you can just forget the negative, let yourself go and get lost in the music (or go clean up your house or something, ha-ha). In my mind, underground music will always possess the ability to heal and bring people together. It's up to us to want to pursue a path of harmony and well-being for each other. I sincerely hope that we make it…
Can we expect more singles from you that continue to showcase the unique fusion of your British-Jamaican heritage with American references in your music?
"Sexy House Thang" is my first release under D.J.C., which are the initials for my full name. Honestly, when it comes to my own music, I don't take myself too seriously. That being said I need to start getting more of my songs out there and do have plans to release a multi-genre LP project sometime next year. I just claimed my Spotify profile so if any readers are interested in keeping tabs on my progress feel free to follow me there.
As the manager of NexGen Music, how do you balance your responsibilities while pursuing your passion as a music artist? Will your focus be more towards producing rather than releasing solo tracks in the future?
I haven't released that much of my own music, which as I had mentioned is something I am hoping to change over the next couple of years. I have easily created and harvested over 10,000 musical sketches over the past 30 years as I have been producing music since my early teens.
My primary interest and mission as a music professional and entrepreneur is to continue building and investing in NexGen Music, which is a label group and platform I created for music artists representing various genres and styles to create and release great music and visual content.
Watch the video for "Sexy House Thang" below:
Listen to the song here: