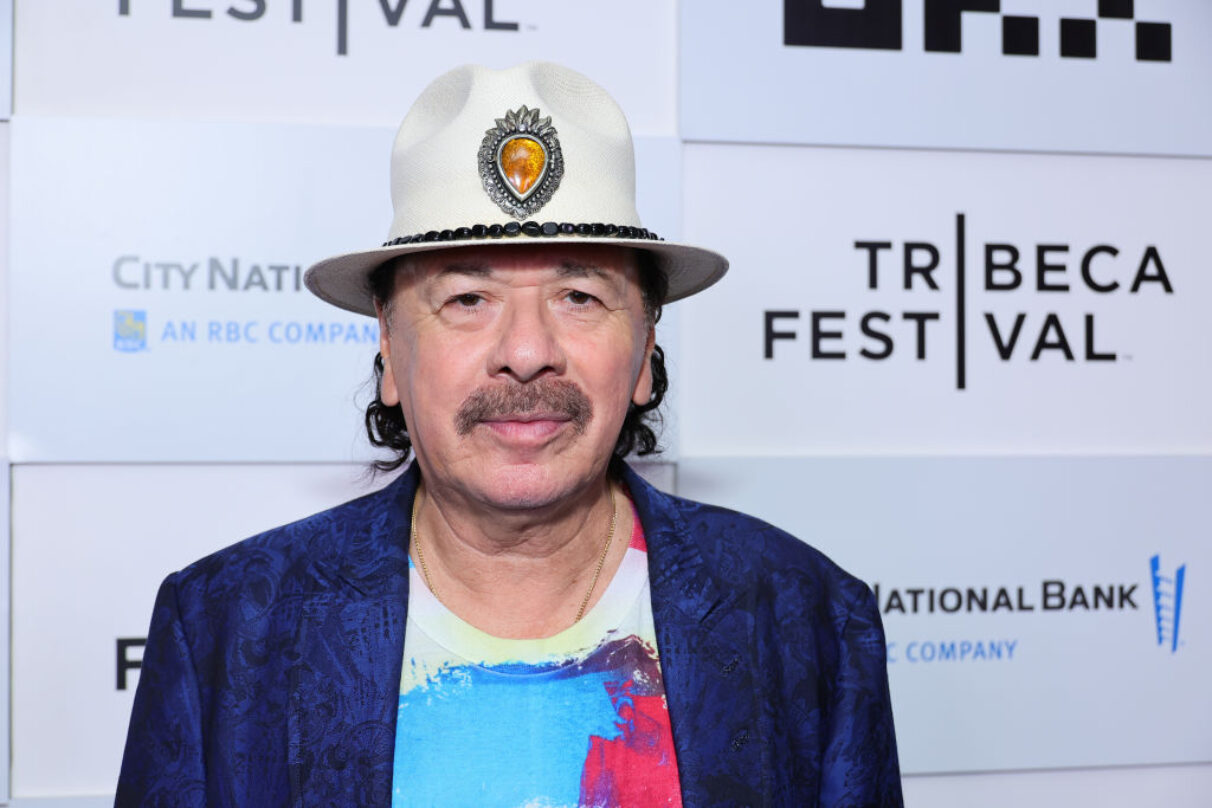 Carlos Santana Went on Anti-Transgender Rant During Concert – & Responds to Backlash
A rock icon is in hot water for their recent controversial statements. Today (Aug. 24), a video surfaced of Mexican-American guitarist Carlos Santana going on an anti-transgender rant during one of his recent concerts. 
During a concert in Atlantic City last month, Santana went on a random tangent on his thoughts about gender. He expressed that he was standing in solidarity with comedian Dave Chappelle, who has courted controversy for transphobic jokes in his stand-up routines. Santana then revealed his hurtful and trans-exclusionary beliefs.
"When God made you and me, before we came out of the womb, you know who you are and what you are," he said. "Later on, when you grow out of it, you see things, and you start believing that you could be something that sounds good, but you know it ain't right. Because a woman is a woman and a man is a man. That's it. Whatever you wanna do in the closet, that's your business. I'm OK with that."
Santana's transphobic comments generated a wave of backlash online. On Twitter, one person wrote, "Not only does this track, it's dangerous and ignorant. #ProtectTransPeople." With a sad face emoji, another person added, "Have been listening to a lot of Carlos Santana classics recently only for him to come out and be a huge ass homophobe and transphobe." 
Santana later responded to the controversy in a statement to Billboard. In clarifying his remarks, he didn't exactly walk back on his rhetoric that endangers the lives and existence of trans people. Historically, there's a high rate of trans people murdered in the U.S., with trans women of color disproportionately affected by these hate crimes. 
"Here is my personal goal that I strive to achieve every day," he wrote. "I want to honor and respect all person's ideals and beliefs, whether they are LGBTQ or not. This is the planet of free will, and we have all been given this gift. I will now pursue this goal to be happy and have fun, and for everyone to believe what they want and follow in your hearts without fear. It takes courage to grow and glow in the light that you are and to be true, genuine, and authentic. We grow and learn to shine our light with Love and compliments. Have a glorious existence. Peace."