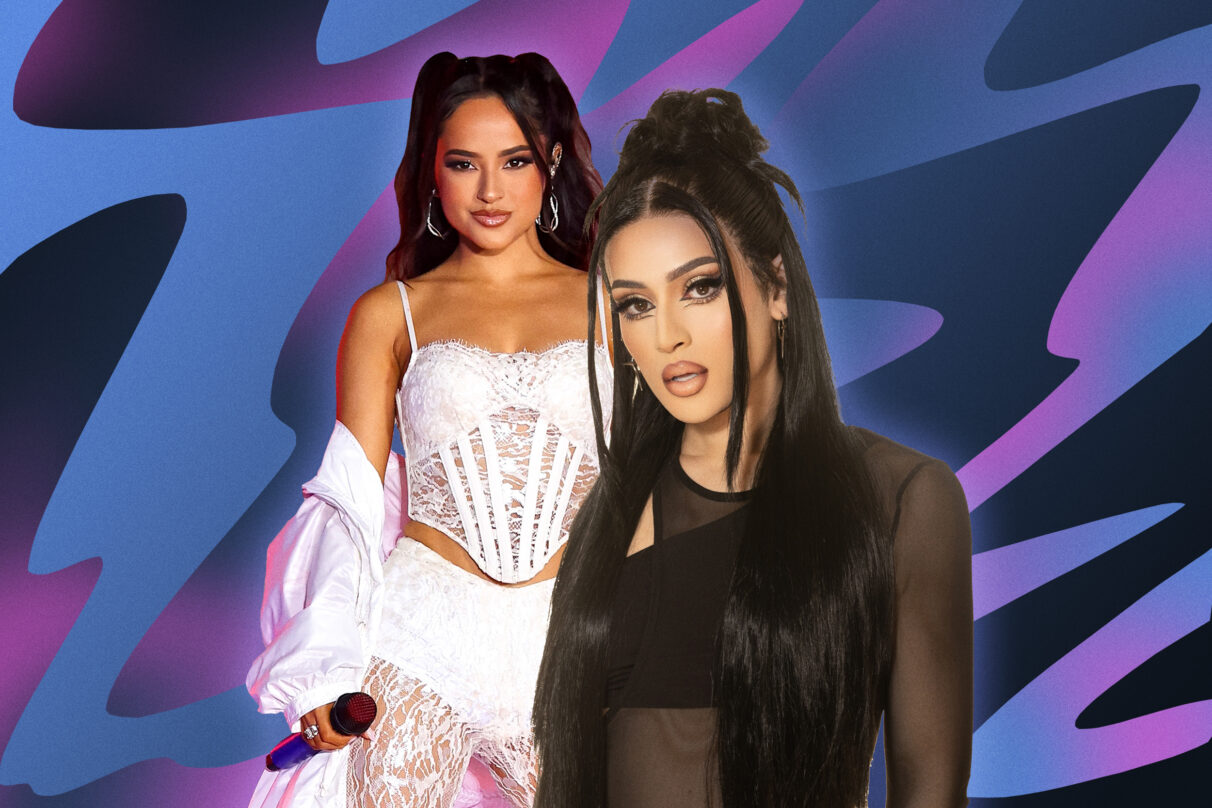 Becky G, Villano Antillano & More to Perform On NPR's 'El Tiny'
It's officially back! NPR's El Tiny desk series is returning for Our Heritage Month. This year's installment features genre-bending artists like Becky G, DannyLux, Kali Uchis, Ivy Queen, and Villano Antillano. The organization also announced a new limited series highlighting música mexicana.
Starting tomorrow (Sept. 15) to Oct. 15, El Tiny will be releasing special, intimate sets by the artists mentioned above, curated by NPR Music's Alt.Latino co-hosts Anamaria Sayre and Felix Contreras. Besides those mentioned, other talent includes Alex Cuba, Rawayana, and J Noa.
"In a year where it feels like so many eyes and ears are finally giving Latin music the recognition it has long awaited, we felt needed to curate a heritage month takeover that both honored the music that's been taking us to new places and represented the heart of who we are," co-host Sayre said about the forthcoming El Tiny performances. "No matter where we are or who we're being acknowledged by — only we know the joys and pain that mingle under the glow of fiesta lights, and the multiplicitous beauty of that truth is what we always strive to celebrate."
Moreover, NPR Music's' Alt.Latino is also working on a limited series focusing on música mexicana. After the release of the eight Tiny Desk performances, the organization will premiere a limited series called "The Mexican Regional." This three-episode series will highlight the rising popularity of Mexican regional music. It will also dig deep into the historical roots and feature field reporting from Yakima, WA, to Sinaloa, Mexico. Artists that will be highlighted include Yahritza y su Esencia and Peso Pluma.
"Every year, we try to present on El Tiny artists that present the depth of Latin musical expression. And each year, we're faced with tough decisions of how to do that simply because the amount of talent out there is just phenomenal," Contreras said in a press statement. "This year we leaned into Mexican regional simply because it is the moment's sound. But we're balancing it out with such variety that I think there will be something for everyone."
Last year, NPR featured sets by Tokischa, Carla Morrison, and Omar Apollo. They also worked with Jessie Reyez, Girl Ultra, Trueno, Carin León, Susana Baca, and Farruko. In 2021, NPR featured artists like Camila Cabello, J Balvin, Sech, Yendry, and Prince Royce.