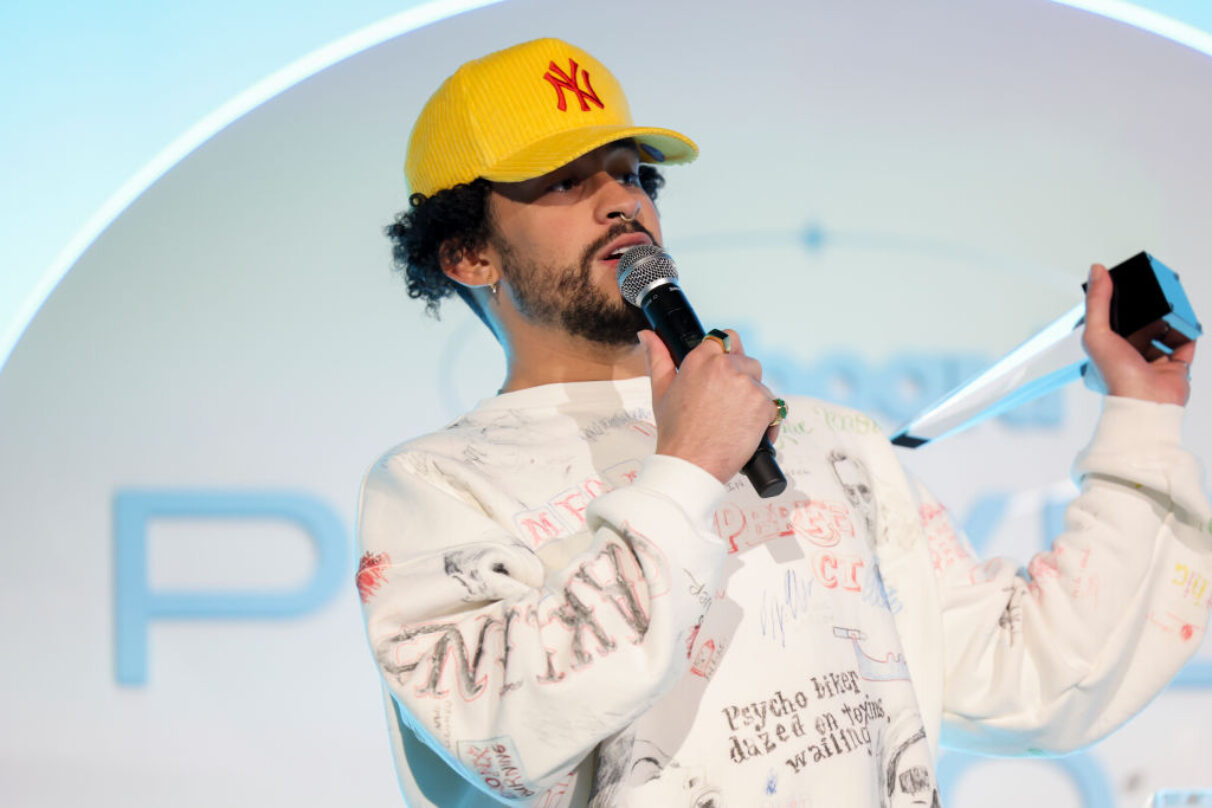 Bad Bunny Speaks Out on Online Trolls: "Nobody is Ever Going To Be 100% Loved"
Bad Bunny has been keeping it low this year — outside of the captured moments of his dating life — and with that, we've been seeing fewer interviews from the music star. But Yahoo! Espanol recently got the opportunity to catch up with Benito, to which they spoke on his fashion, impact, and experience with being in the public eye. 
When asked about "hateful comments," he told the publication, "…There are people who love you and people who hate you. It's inevitable. Nobody is ever going to be 100% loved. He added, "So, it depends on how you want to see things. And I always stay with the positive. I keep the people who love me, with the good comments, with the people who support me."
Getting asked more directly about tabloids and his dating life, Bad Bunny took the opportunity to express his sentiments further, sharing, "It makes me sad, and it's pitiful at the same time — not for me, but more for the people [who spread gossip] because it's funny to see how they talk with confidence. It's like, 'What a fool; they have no idea about anything.' And you laugh too. It's like, 'Really, how is that possible?"
But for those who have long loved Benito's influence, the interview touched on how the music artist has defied gender norms with this fashion. From a white couture skirt on the cover of Harper's Bazaar to a pink dress for a Jacquemus campaign, Benito is known to push the boundaries and challenge traditional expectations of gender. 
The Puerto Rican artist credits his fashion choices to finding comfort within himself and blocking out others' opinions. "I think about myself – about how comfortable I am, about what I'm comfortable with, how good I can feel doing what I want to do and what I feel," Bad Bunny told Yahoo! Espanol. "That is what my personality is like, without thinking about what other people might think."
Bad Bunny also took a moment to get vulnerable about his impact on fans. "Somehow, I have contributed to their lives," he said. "And sometimes it's weird because it's still hard for me to [grasp] the impact that what I do can have. It always shocks me. But it's nice to know that [I can] contribute something positive to the lives of others."
While he might be a well-known celebrity in several industries, including music and fashion, Benito said he never considered using his stardom to influence others.
"There's no point where I say, 'Oh, I have this power,' even with fashion or with music or whatever," he said. "I think the only tool that I've ever used is being myself," he said. "What I have done is just to be me, to be myself, either in the way I dress, the way I sing, the way I interpret the songs, the videos, everything. I keep using the same technique. That is the easiest thing I can do, which is to be myself and act from my heart."