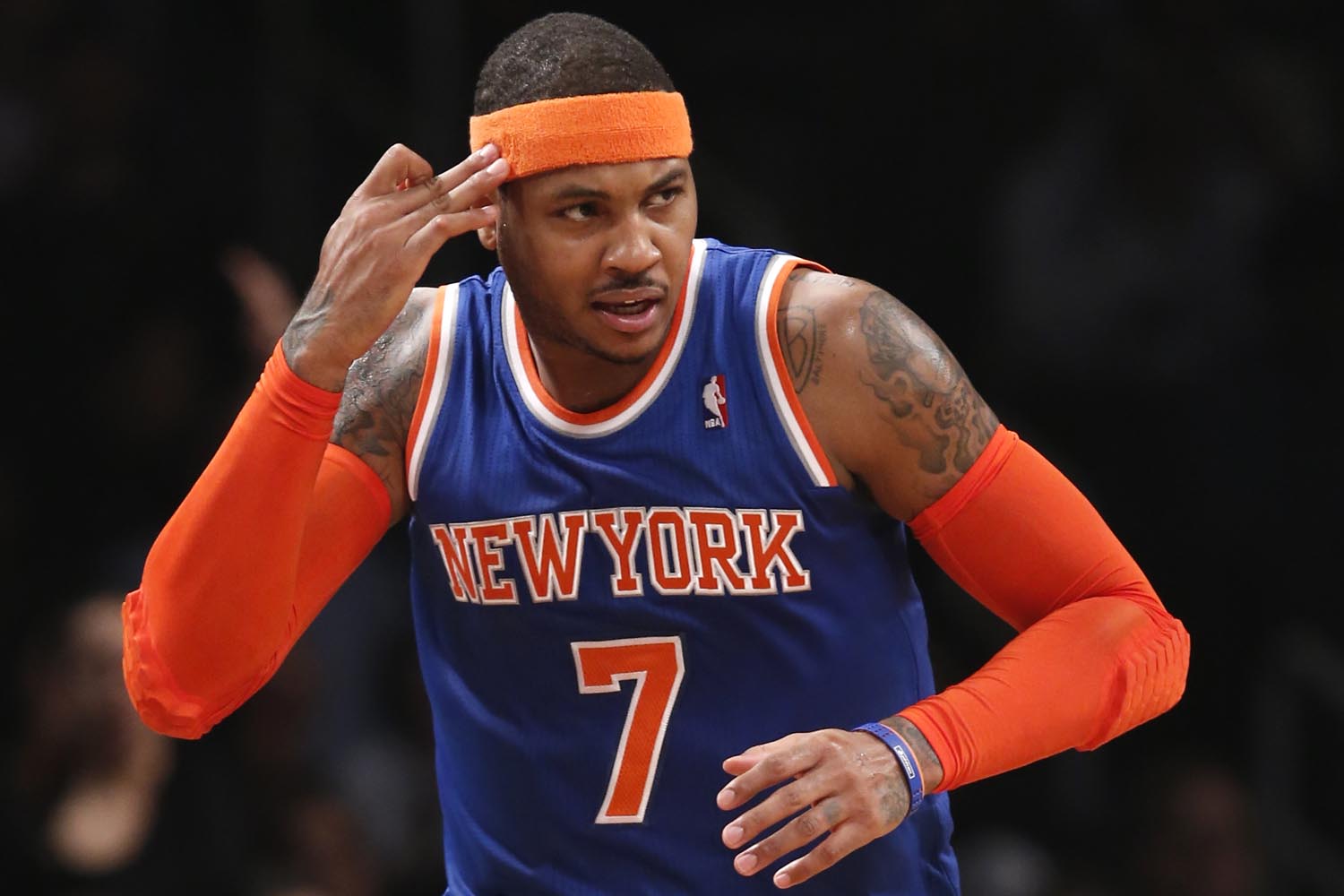 As Carmelo Anthony Retires From NBA, We Remember How He Honors His Puerto Rican Roots
Carmelo Anthony has officially retired from basketball. The NBA All-Star made the announcement on social media Monday morning (May 22) with a video montage and a message to his fans.
While there are a handful of Puerto Rican players that have made it to the NBA, the list is very short, so the fact that Anthony played at such an elite level during his 19 seasons in the league was incredible for the game and for Latine basketball fans.
Anthony, who has a Puerto Rican flag tattooed on his right hand, didn't always embrace his Latine roots. He was only two years old when his father, Carmelo Iriarte, who was of Puerto Rican descent, died. So, he didn't grow up knowing that part of his culture.
"There was a gap where I lost contact with that side of the family," Anthony told MSG Network in 2014. "Then, there was a point in time where I wanted to dig deep and really get to the heart of everything and [my] roots and really figure it out."
Anthony has visited Puerto Rico many times over the years. He has also given back to the community through his charity. "I started going back to the island, I started getting back in tune to my roots and my family, and then I started my foundation down there – the Carmelo Anthony Foundation," Anthony told CNN.
Through his Foundation, Anthony built many basketball courts on the island. He's also raised money to help the victims of Hurricane Maria. "I'm half Puerto Rican, and I'm proud of it," he said. "Puerto Ricans are my people. But this is about more than that. Puerto Ricans are our fellow Americans. Puerto Ricans are our fellow man. They need our help."
In 2017, Carmelo Anthony learned a lot more about his roots when he was on an episode of the PBS television series Finding Your Roots, including that his great-great-great grandmother was born in Venezuela and brought to Puerto Rico as a slave where she was sold or given to another family.
"It makes me feel open now," he said. "Open-minded to really understand where it all comes from. It changes a lot of things."