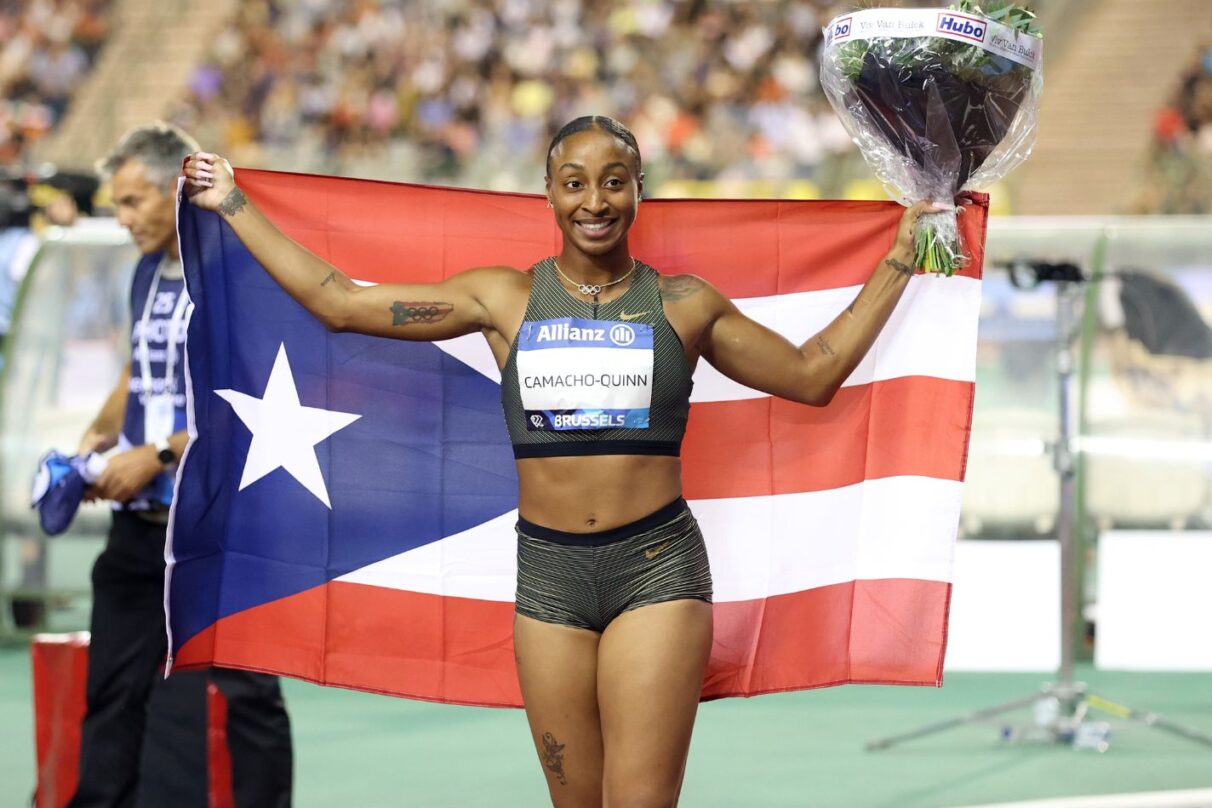 Afro-Latina Gold Medalist Jasmine Camacho-Quinn Secures 2024 Olympics Spot
Jasmine Camacho-Quinn already made history at Tokyo 2020, but for someone at her level, there's always the next goal, the next milestone. And Camacho-Quinn isn't yet where she wants to be, but she's taken the step she needs to get closer. Thanks to a sensational and record-setting showing at the 2023 Central American and Caribbean Games (CAC) in San Salvador, Camacho-Quinn classified for the 2024 Olympic Games in Paris.
During the event, Camacho-Quinn won her semifinal in a spectacular time of 12.60 seconds. She would later go on to win the event. She has won eight 100 meters hurdles events in a row this year, and she obliterated the previous CAC record of 12.64 set by Jamaican Dionne Rose in 1998. 
At the 2020 Tokyo Olympics, Camacho-Quinn became the first Afro-Puerto Rican and only the second person representing Puerto Rico to win a gold medal in the 100 meters hurdles. In the semifinals of the event, she set an Olympic record of 12.26 seconds, the fifth fastest time in history.
"I only wanted to come support the delegation," Camacho-Quinn said. "To come here, and get another medal means a lot to me, on top of adding another one to the collection," the Olympic and World medalist said. "I feel blessed by the record, the gold and the support of the people."