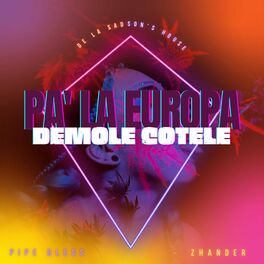 zhander & pipe bless team-up on stunning reggaeton single "pa la europa demole cotele"

Zhander and Pipe Bless team-up on the stunning new single titled "Pa La Europa Demole Cotele." This powerful reggaeton number sees both artists treat fans with a major performance both sonically and lyrically.
This urban Chilean genre designed for fans to dance all night long surpasses all expectations in terms of the quality of the production they have managed to produce.
Pipe bless is an emerging artist and producer and a fearless soul who dedicated his entire energy to create the music he was destined to.
This explosive duo will hopefully continue dropping fiery sounds on the airwaves these coming years, so make sure to keep an eye on them to be among the first ones to witness their next move in the game.
Follow Zhander on Instagram