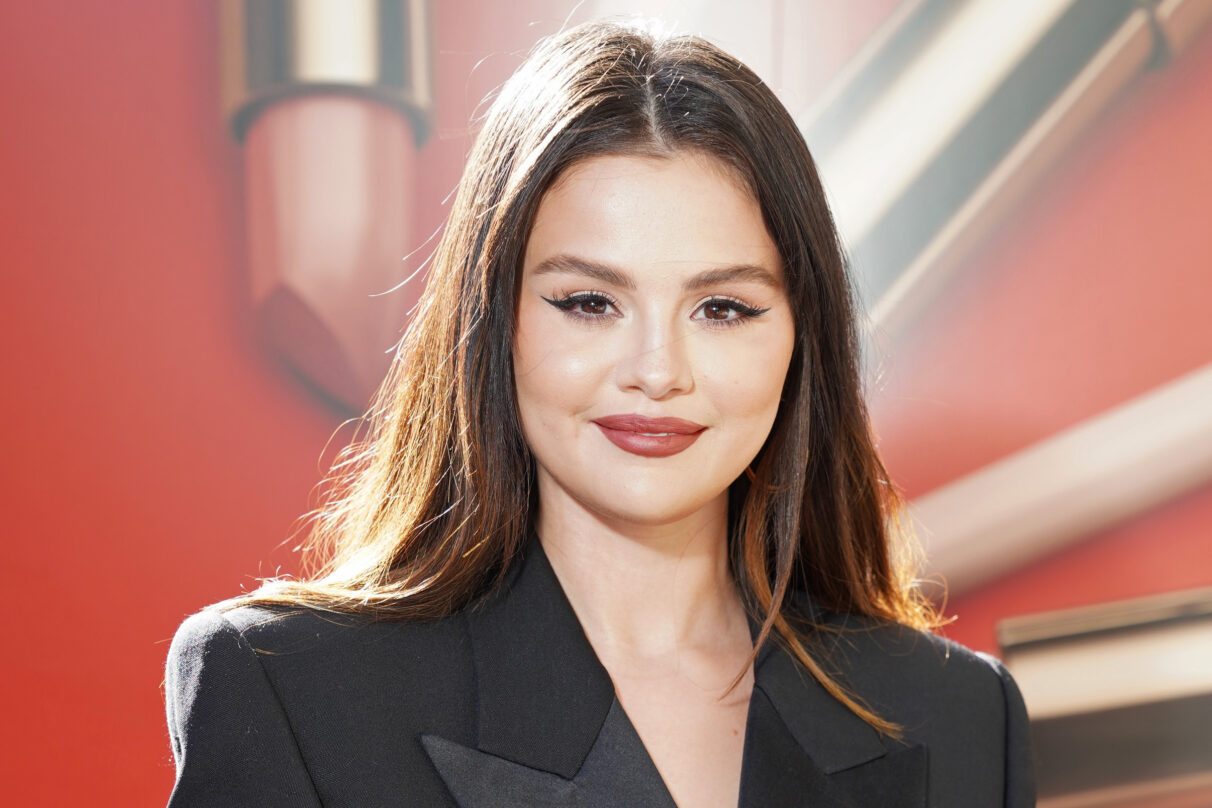 The Selena Gomez & Kylie Jenner "Feud" Proves Fandom Can Go Too Far
It seems that Selena Gomez can't catch a break when it comes to social media. 
Days after being body-shamed and addressing the unkind comments coming her way, in which she informed everyone that her medication can cause weight gain and water retention (not that an explanation was ever even necessary), Selena Gomez found herself still having fun on TikTok. Gomez posted a seemingly self-deprecating humorous video joking about going too far with her eyebrow lamination.
Kylie Jenner shared posts soon after posing a question of "This was an accident?" and another of her and Hailey Bieber's brows that fans deemed suspicious. In turn, fans decided to respond to Jenner's posts by pitting the two stars against each other, creating an imaginary feud. Both celebrities even commented on one TikTok confirming there was no conflict or "shade being thrown." Jenner wrote, "This is reaching. no shade towards Selena ever and I didn't see her eyebrow posts! u guys are making something out of nothing. this is silly," to which Gomez responded, "Agreed @kyliejenner it's all unnecessary. I'm a fan of Kylie!"
Despite both stars denying ill intentions toward each other, fans weren't having any of it and still ran with the "shade" theories.
This is a case of well-intentioned fans causing the opposite of what they intended, as Gomez reportedly announced yet another social media break after just having returned, becoming the most followed woman on Instagram, and sharing that she had installed TikTok on her phone.
While there were early reports of Gomez deactivating her accounts, at the time this article was published, we can confirm her accounts are active, so perhaps she has decided to uninstall the apps and give control back to her team as she has previously done.
This tendency of fans to make conjectures and form teams for and against celebrities is deeply problematic, especially for those who follow Gomez, who has been very open about her own struggles with mental health and the detrimental effect social media has on it. It's in these moments that fandoms can become toxic, lending to fans forgetting that celebrities are humans, too. 
Even on the best day, social media can often harm the headspace of an unknown person, so we can't even imagine how this all compounds when you're the most followed woman on Instagram and your fans are fueling flames or creating unnecessary drama.
Sometimes trying to defend your faves does more harm than good, despite your intentions, so it's time we start thinking twice before enrolling in the internet wars — no matter how big of a fan you are.