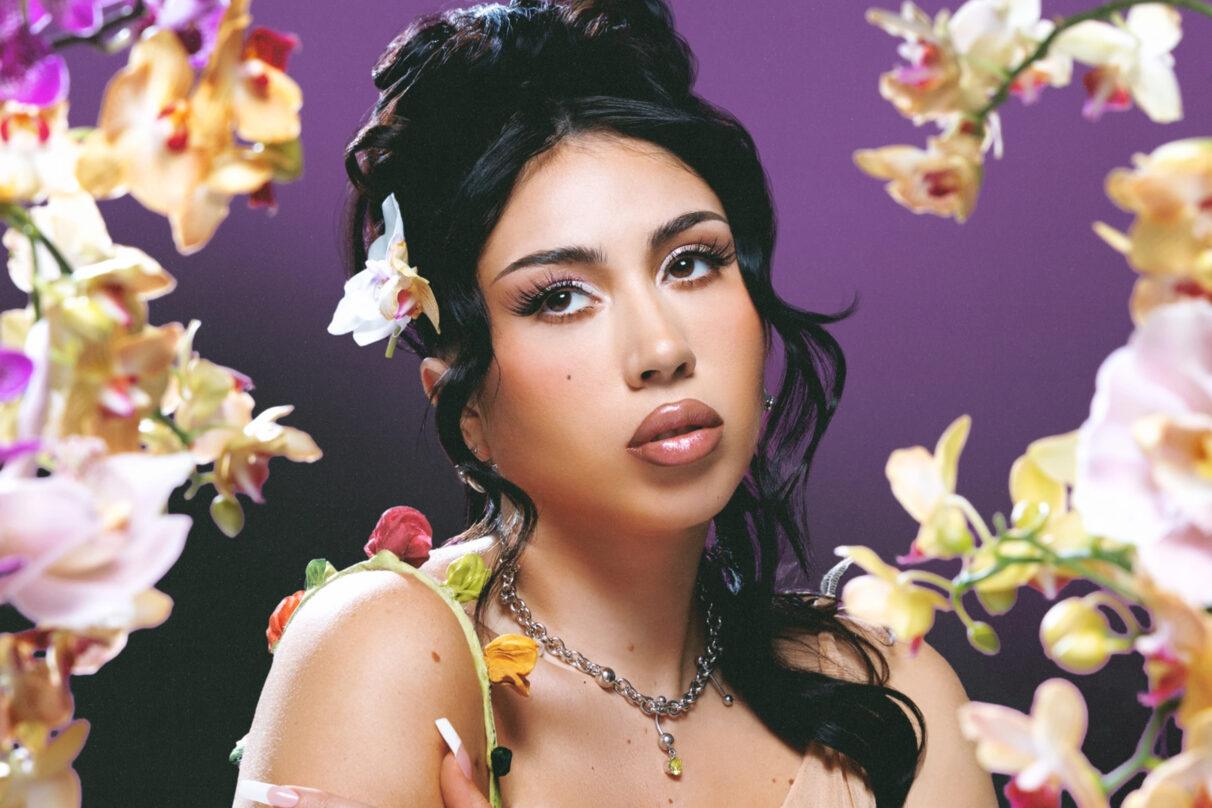 You Won't Believe Who's Featured on Kali Uchis' New Album
Kali Uchis is releasing new music soon. Last week, the Colombian-American pop star announced her upcoming album, Orquídeas, due on Jan. 12. Today (Oct. 18), she unveiled her fourth album's featured artists, including Karol G, Peso Pluma, and Rauw Alejandro.
Orquídeas' tracklist reveal was nothing short of creative. Kali revealed it by baring her digitally tattooed back with cursive letters listing each song title. The image unveiled that the new album will include Peso Pluma on "Igual Que Un Ángel," Karol G on "Labios Mordidos," and Rauw Alejandro on "No Hay Ley Parte 2." Other track names include: "¿Cómo Así?" "Me Pongo Loca," "Pensamientos Intrusivos," "Diosa," and "Te Mata." The 14-track album also includes: "Perdiste," "Young, Rich & In Love," "Tu Corazón Es Mío," "Heladito," and "Dame Beso / Muévete." Furthermore, this will mark Kali's second collaboration with Karol G. Kali appeared on Karol's Mañana Será Bonito (Bichota Season) on "ME TENGO QUE IR."
Although her new album isn't dropping until 2024, the "See You Again" singer is releasing the project's second track this Fri. (Oct. 20). Following Orquídeas' first single "Muñekita" featuring El Alfa and City Girls' JT, the singer-songwriter will release "Te Mata," giving us another peek at her upcoming Spanish-language LP.
Fans are excited about the upcoming collaborations. A social media user wrote: "peso pluma and Kali uchis collab? I love being latina." Another social media user commented: "mami kali uchis & papi rauw alejandro having a song tg is so exciting !!"
"The orchid is the national flower of Colombia, and we have more species of orchid than anywhere on earth," she reportedly said about her album's name in a press statement. "I always felt distinctly intrigued and magnetized by the flower."
She continued: "This album is inspired by the timeless, eerie, mystic, striking, graceful and sensual allure of the orchid. With this vast scope of fresh energy, I wish to re-define the way we look at Latinas in music."
Orquídeas will follow Red Moon in Venus from earlier this year.