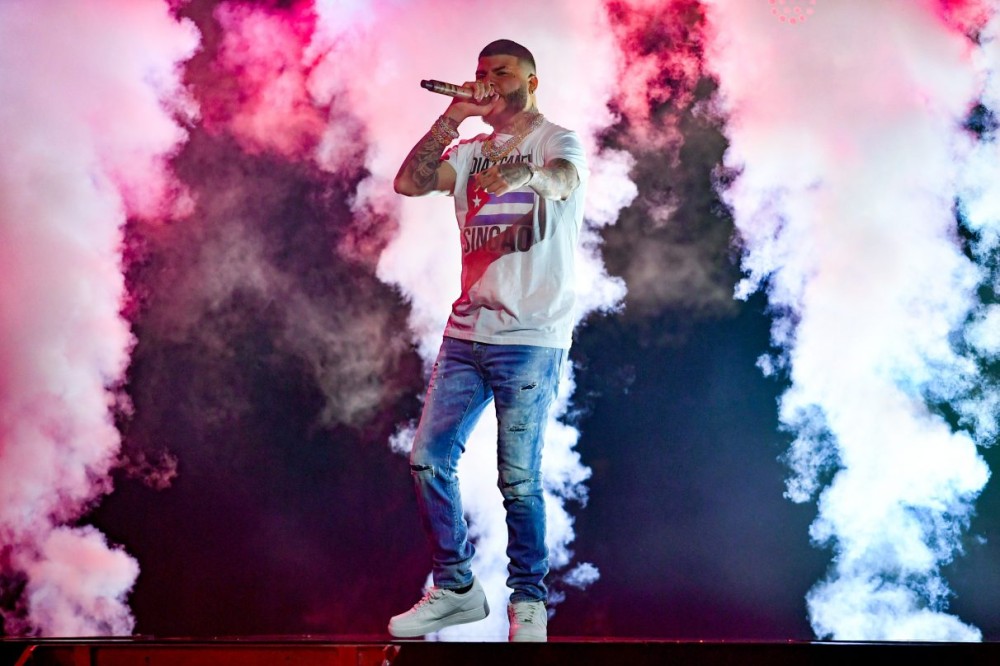 Yahritza Y Su Esencia Talk Family & Meteoric Rise While Designing Sneakers
Honesty has always been Farruko's forte throughout his career, and this time, it's all out on the cross ​​— and we're not kidding. With the Puerto Rican superstar documenting a new chapter after the sudden success of "Pepas," Farruko returns with a biblical, passionate dive into the turmoil that once engulfed his career as it finally comes to a halt after announcing his retirement with his newest single "My Lova."
In the grand scheme of it all, the visuals are powerful, creating religious references to Jesus dying on the cross — it's interesting, to say the least. However, it's not a total 180 from his post-"Pepas" reign, as he's taken the stage the past few months to address his return to the Lord and savior himself. 
During his Miami show in February, Farruko discussed coming home to faith and choosing to no longer perform "Pepas." "I believed my own lie because my song was number one. I didn't know the message I was sending," he said, according to Billboard. "I'm not proud of that. Who knows how many of your kids I hurt. Now I ask you for forgiveness because love starts from within. Value life because we do not know if we are going to save ourselves." 
With the Mike Ho-directed video for "My Lova," we see the somber and dramatic shift Farruko has managed to produce. And for anyone curious about the backstory, Farruko spoke on Instagram about the importance and meaning of the new video, which has already reached over a million views in just a week.
"Thank you to director Mike Ho for his vision to adapt the song visually to what I have felt in my heart since I took the step of publicly acknowledging Jesus as my savior and my Christian belief," he said via Instagram.
Through all the turbulence, his retirement and newfound faith are what Farruko will be focusing on, it seems. Whatever that may mean for him, hopefully, the "Pepas" star finds his peace. 
Watch "My Lova" below.