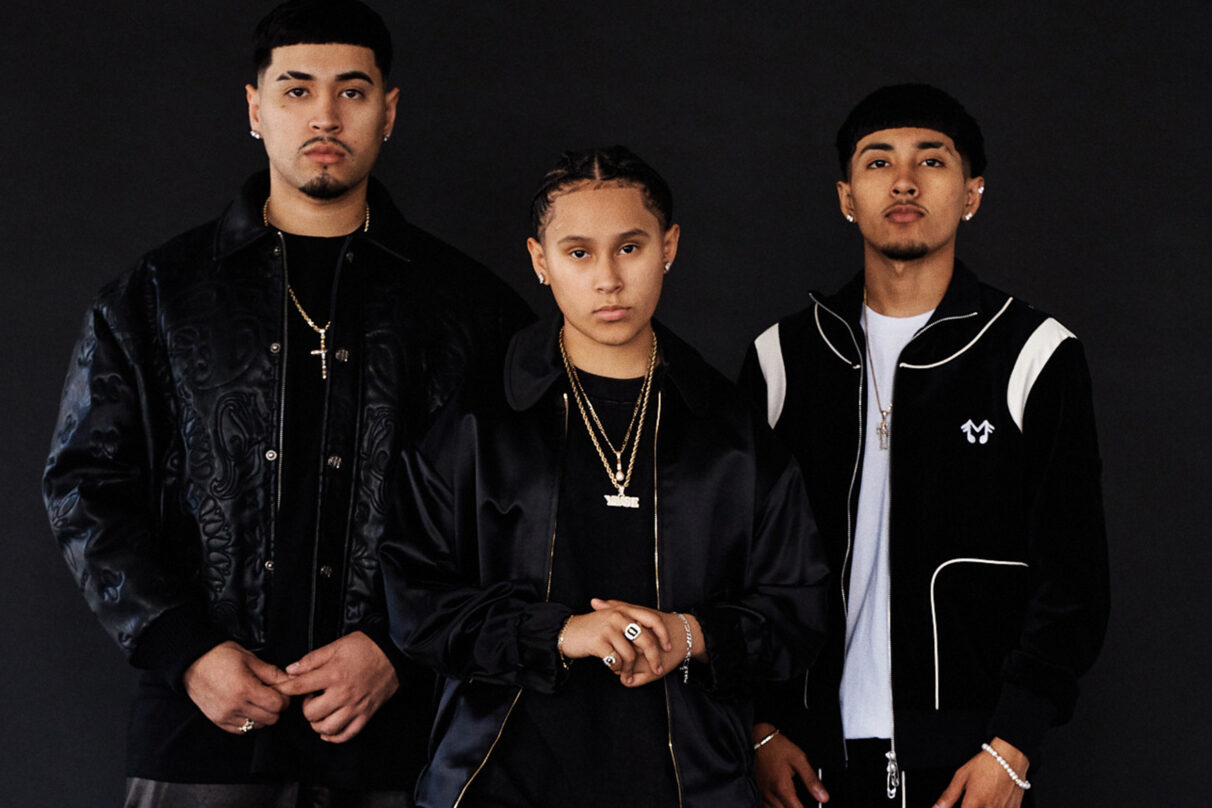 Yahritza y Su Esencia Announce New EP & Additional U.S. Tour Dates
Despite their previous controversies, Yahritza y Su Esencia is ending the year on a high note. On Aug. 30, the sibling trio announced their upcoming new EP Obsessed Pt. 2, due on Sep. 8. They also revealed 14 additional tour dates to their Obsessed Tour.
"NEW DATES ADDED TO THE OBSESSED TOUR ♥️ TO RECEIVE THE PRESALE CODE, SUBSCRIBE THROUGH THE LINK IN OUR PROFILES! PRESALE STARTS TOMORROW AT 10AM LOCAL TIME ♥️," the Mexican-American artists announced on their Instagram page. "ALSOOO‼️ WE ARE RELEASING OUR NEW EP 'OBSESSED PT. 2' THIS SEPTEMBER 8TH , 2023."
The tracklist for Obsessed Pt. 2 includes their already released tracks "No Se Puede Decir Adiós," "Nuestra Canción," and "Cambiaste." It also includes their popular collaborations "Frágil" alongside Grupo Frontera and "Inseparables" with Ivan Cornejo. The new tracks listed are "2 Extraños," "Dubai," and "Rositas."
Moreover, after a successful initial leg of the Obsessed Tour, Yahritza y Su Esencia will continue singing their hits in newly added venues across the U.S. The new dates include performances in Chicago, Nashville, Oklahoma City, New York, and El Paso, to name a few additions. 
Fans are excited about the new tour dates. An Instagram user, maggie__precious, wrote: "THAT'S RIGHT KEEP YOUR HEADS UP AND KEEP GOING DIOS LOS BENDIGA ❤️🎶❤️." Another Instagram user, ama_hia_jr, wrote: "Hell yesss what i been waiting for 🔥🔥🔥." 
It's turning out to be a huge year for the band. In addition to the new tour dates and EP, the band recently performed their hits live for NPR's Tiny Desk Concert series. During the mini-set, the trio performed their debut hit, "Soy El Único." They also sang their jams "Inseparables," "Frágil," "Dejalo Ir," and "No Se Puede Decir Adiós." Furthermore, the band is nominated for the 2023 Billboard Latin Music Awards under the Hot Latin Songs Artist of the Year, Duo or Group category.