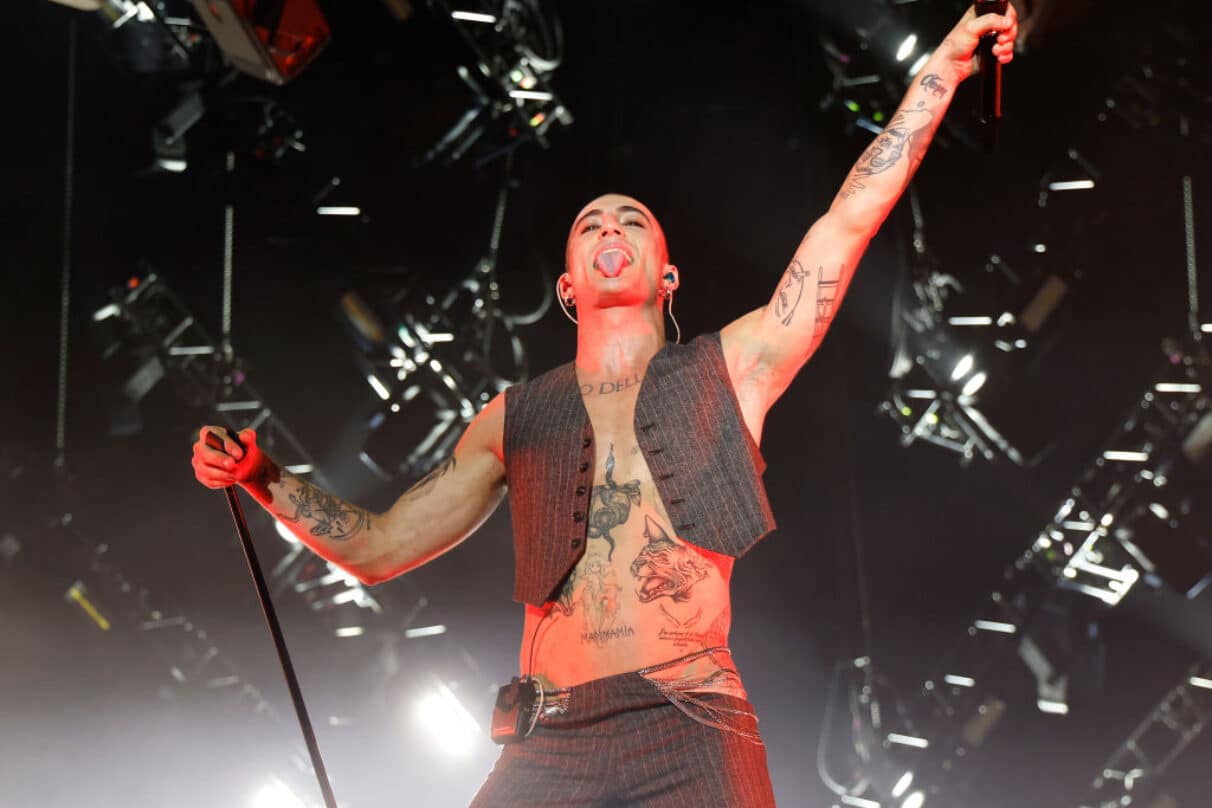 WATCH: Måneskin Covers Mon Laferte & Soda Stereo in Latin America
Måneskin continues embracing local talent throughout their Rush Tour's Latin American tour leg. This weekend, the Italian rock band covered Mon Laferte's "Tu Falta De Querer" at the Estadio Bicentenario La Florida in Santiago, Chile (Oct. 27). They also covered Soda Stereo's "De Música Ligera" at the Movistar Arena in Buenos Aires, Argentina (Oct. 29).
Before the passionate Mon Laferte cover, the band's vocalist Damiano David took a minute to connect with his fans by talking in Spanish. He told his audience that they already knew the band likes to do covers and that this moment was special because they got to cover songs that they normally don't get to do. "Every time we come to a new country, we start looking for someone we could cover, but this time, it was very easy," he said on stage.
As he introduced the song, a fan threw him a Chilean flag, which the singer hung on the microphone stand. He then said he really likes Mon Laferte and started to cover one of Mon's most iconic tracks to date. Needless to say, the crowd sang every word back to the Italian rockers during the intimate segment of the show. 
Yesterday (Oct. 29), the band continued their Latin American covers by singing Soda Stereo's iconic "De Música Ligera" in Buenos Aires. This time, the guitarist switched an acoustic guitar for an electric one and jammed out to one of the country's most popular hits. "MANESKIN SANG DE MÚSICA LIGERA BY SODA STEREO I AM DYING," a fan wrote online.
The Italian band has also covered Peso Pluma and Eslabon Armado's "Ella Baila Sola" in Mexico City (Oct. 20), and Juanes' "A Dios Le Pido" and "La Camisa Negra" in Colombia (Oct. 24). Måneskin will wrap up their Latin American tour on Wed. (Nov. 1) at the Qualistage in Rio de Janeiro, Brazil. Will we hear some Anitta or Pabllo Vittar? We can't wait to find out.