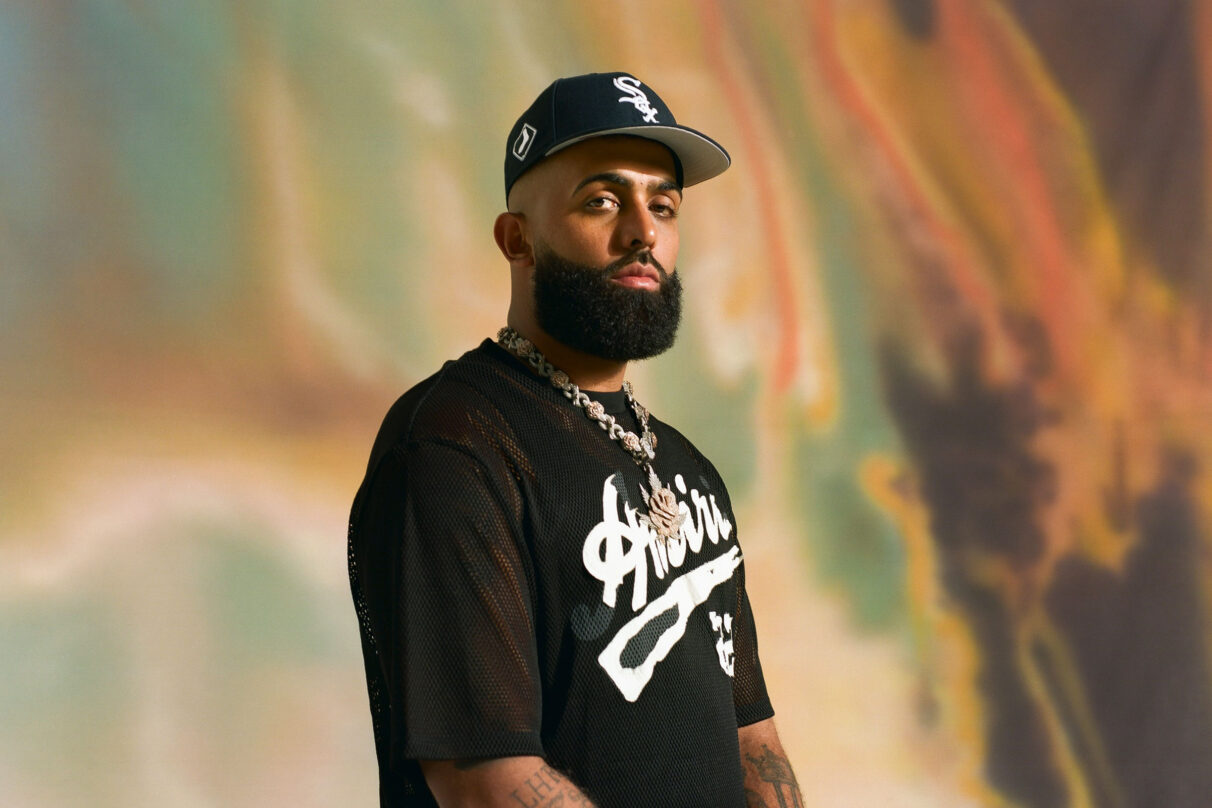 Wiz Khalifa, Tokischa & More to Play Eladio Carrión's Sauce Boyz Fest
The line-up for Eladio Carrión's Sauce Boyz Fest in Puerto Rico has been unveiled. Last night (Apr. 10), the rising Puerto Rican superstar announced that he would be joined by global acts like Wiz Khalifa, Bizarrap, and Tokischa.
Last month, Carrión revealed that he would be hosting the Sauce Boyz Fest in Puerto Rico, spanning two dates. The festival will first take place at Cervecera de Puerto Rico in Mayagüez on May 18. The second date is happening at the Estadio Sixto Escobar in San Juan on May 20. Carrión is one of the headliners of the events and will be performing music from his latest album, 3MEN2 KBRN. 
On May 18, Carrión will be joined by Tokischa. She has previously collaborated with him on "Hola" and "Twerk." That day's line-up also includes rising Puerto Rican artists Young Miko, Yovngchimi, Dei V, and Lil Joujou. On May 20, Carrión will be co-headlining with Wiz Khalifa, Bizarrap, and Argentine rapper Duki. Carrión worked with Bizarrap on "BZRP Music Sessions #40," and "Sin Frenos" alongside Duki.
Omar Courtz, Luar La L, Noriel, Joyce Santana, and Brray are among the new wave of Puerto Rican acts who will join Carrión at Estadio Sixto Escobar. Rafa Pabón, paopao, Marconi Impara, Moffa, Yan Block, and Gio KB round out the line-up for the final date of the festival. 
Carrión's 3MEN2 KBRN album includes the hit "Coco Chanel" featuring Bad Bunny, which gave him his first Billboard Hot 100 chart entry. The LP debuted at No. 3 on Billboard's Top Latin Albums chart.  3MEN2 KBRN also includes features from Future, Lil Tjay, Lil Wayne, 50 Cent, Myke Towers, and Quavo.
Ahead of Sauce Boyz Fest, Carrión will be performing at both weekends of Coachella this month. His "Kemba Walker" collaborator Bad Bunny is making history as the first Latine headliner of the event.