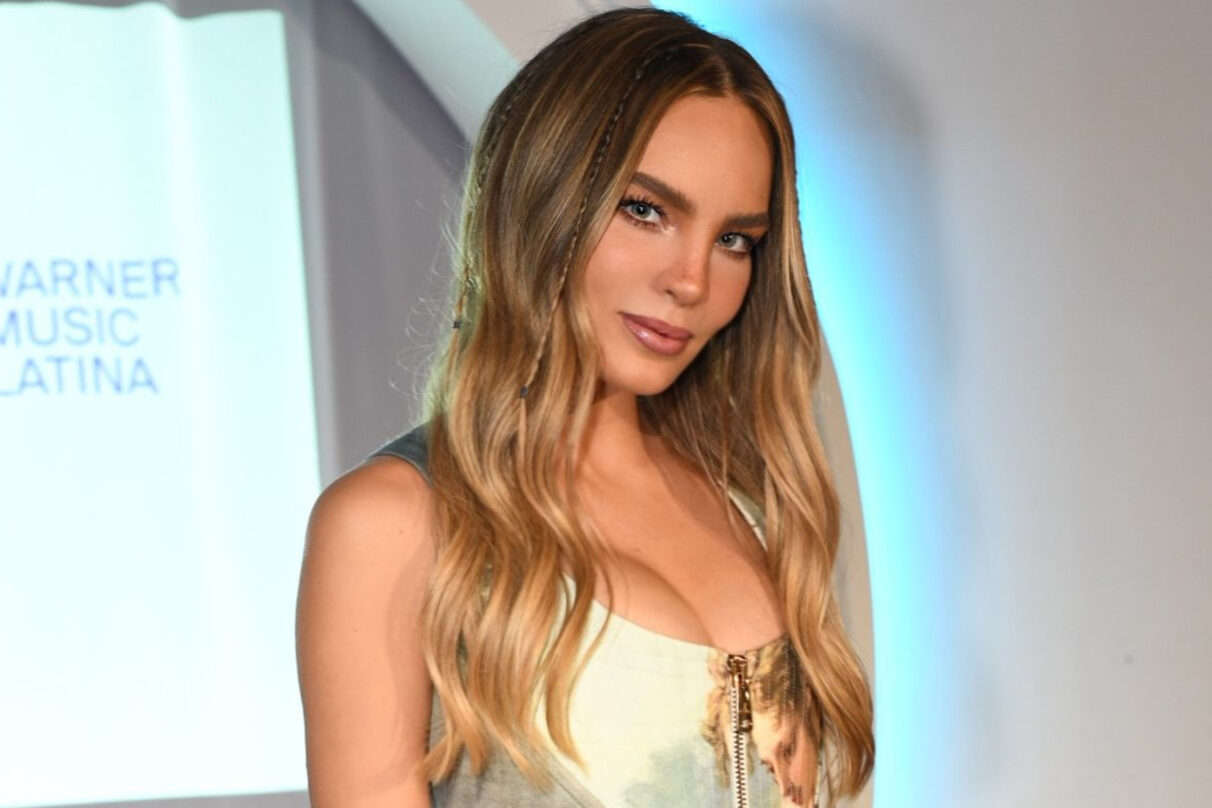 We're Finally Getting New Music From Belinda & Fans Are Excited
Belinda will be making her long-awaited comeback to music. Last night (Aug. 7), the Spanish-Mexican pop star signed a new record contract, and her fans are ecstatic about her return.
Throughout her career, Belinda has been signed with labels like Sony BMG, RCA, Capitol Latin, and EMI. The last record label she was with was Universal Latin Music, with whom she released her 2013 album Catarsis. In 2015, Belinda revealed that she parted ways with Universal. Afterward, she worked as an independent artist. Belinda managed to score a global hit in 2019 with Los Ángeles Azules' "Amor A Primera Vista," which also featured Lalo Ebratt and Horacio Palencia.
In 2021, Belinda featured in the "Si Nos Dejan" duet with her ex-Christian Nodal. Without a record label, she mostly focused on acting in the past few years, including a starring role in the Netflix series Bienvenidos a Edén. Yesterday, Belinda traveled to Miami, FL, to sign a new record with Warner Music. In an emotional post on Instagram about her next career move, she promised that new music would be released by the end of the year.  
"Throughout my music career, I've been fortunate enough to come across wonderful people but also difficult and unexpected situations that didn't allow me to push my potential to the fullest," she wrote. "I stopped believing in the industry and companies. Today, years later, I decided to believe again. Believing in myself, in my music, in my career, and in a wonderful team."
Belinda's fan base, the Belifans, is celebrating online about her return to music. "THE NEWS THAT WE HAVE BEEN WAITING FOR," wrote one fan on Twitter. In showing their support for this new chapter in Belinda's career, another person wrote that she is "ganando como siempre."
On Warner, Belinda is now labelmates with artists like Myke Towers, Luis Miguel, Danny Ocean, María Becerra, and Pablo Alborán.