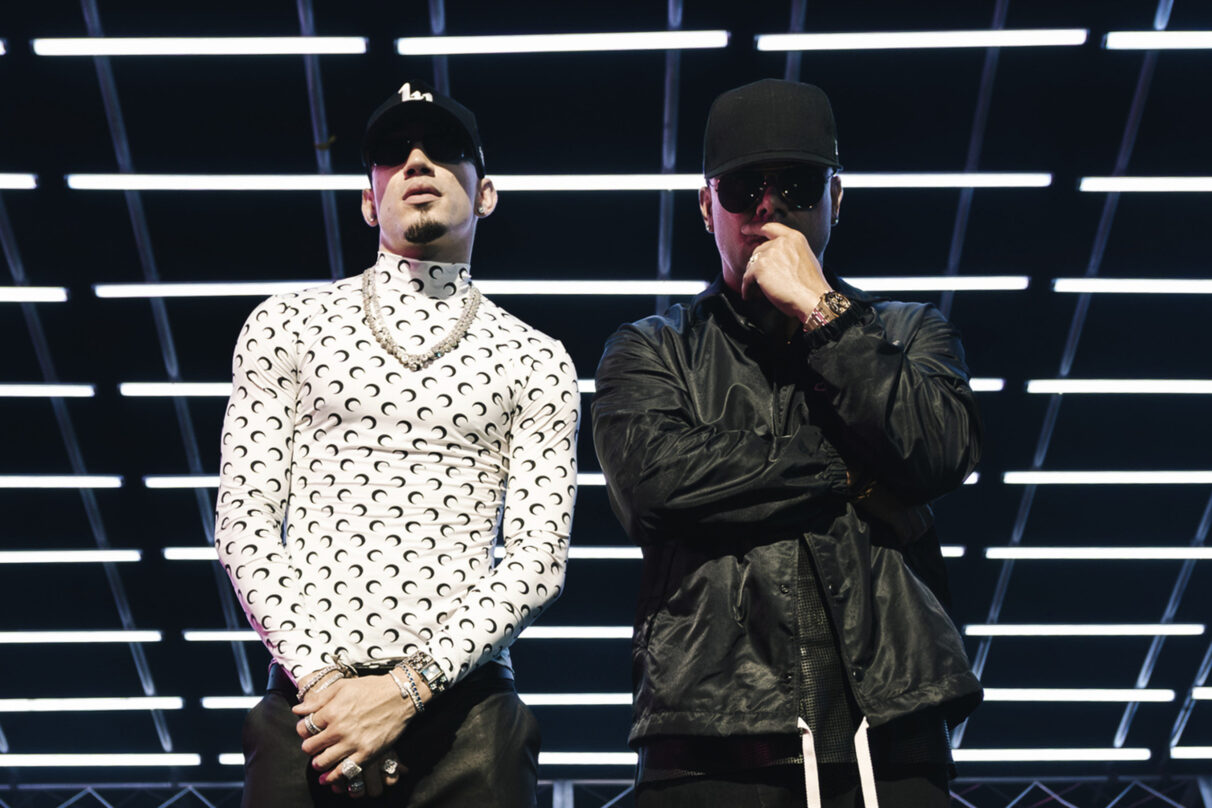 WATCH: Wisin & Omar Courtz Join Forces on 'Cuerpo a Cuerpo'
Reggaeton icon Wisin joins forces with rising star Omar Courtz in his new single "Cuerpo a Cuerpo." Wisin also dropped the music video today (Sept. 7).
"Cuerpo a Cuerpo" is an alluring reggaeton romp. Wisin and Courtz trade verses about wanting a fling to last more than one night. With sweet and sensual lyrics, they do their best to win over the women who have captured their attention. Wisin unleashes his signature aggressive flow that is perfectly balanced by Courtz's soulful vocals. The song will be included in Wisin's upcoming album Mr. W.
The music video features Courtz sharing hot-and-heavy scenes with an onscreen love interest. Wisin appears as his wingman with a team of all-women dancers.
Courtz is a part of the new wave of talent emerging from Puerto Rico. He was first put into the spotlight when he signed to Pitbull's label Mr. 305 Records. The 25-year-old artist doesn't limit himself to one genre. In previous singles, he explored elements of reggaeton, R&B, dance, and trap music. Other high-profile co-signs Courtz has received include Daddy Yankee, who featured him on the song "Beachy," and J Balvin, who teamed up with him for "En Alta" alongside Yovngchimi and Quevedo.
In a statement, Courtz shared how humbled he was to have the opportunity to work alongside Wisin. "Collaborating with a legend like Wisin is a great honor for me and another goal achieved for my career," Courtz said. "I am extremely grateful to each of the artists who believe in my talent and trust in sharing my music with all their fans."
"This collaboration is one of my favorites from recent times," Wisin added in his own statement. "We remain focused on making good music for the streets and supporting new talents like Omar Courtz, who continue to help the genre grow."
Check out the music video for "Cuerpo a Cuerpo" below.